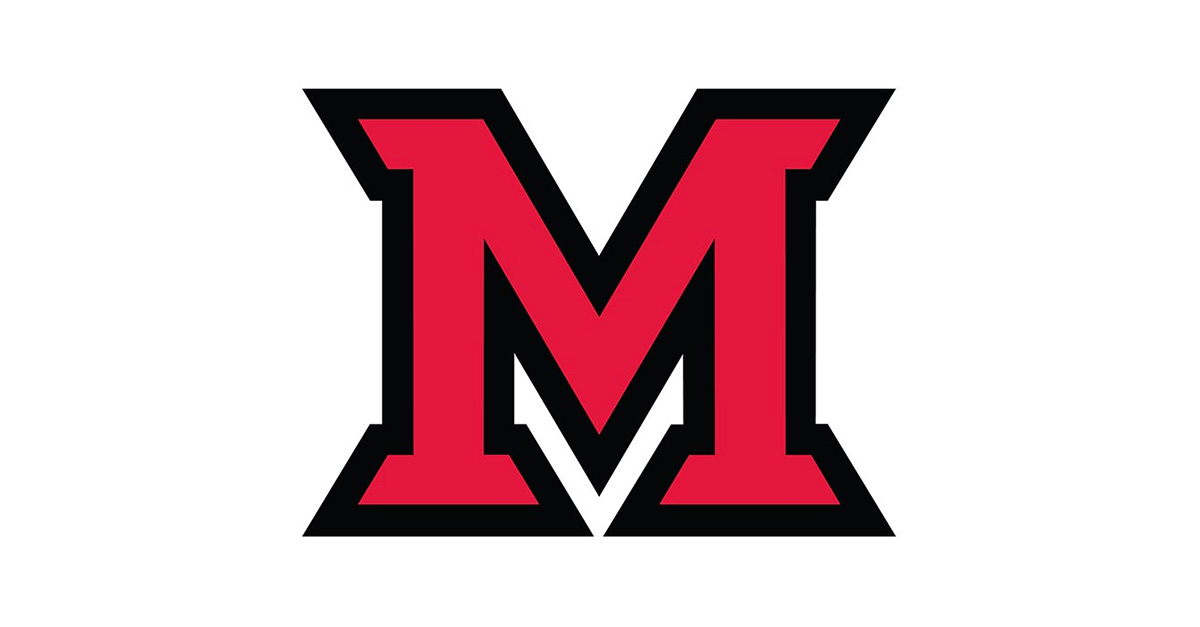 Sep 13, 2016
Celebrate Constitution Day with a variety of events on Oxford and Regionals campuses
By Susan Meikle, university news and communications
Miami's Oxford and Regionals campuses will host a variety of events that celebrate Constitution Day.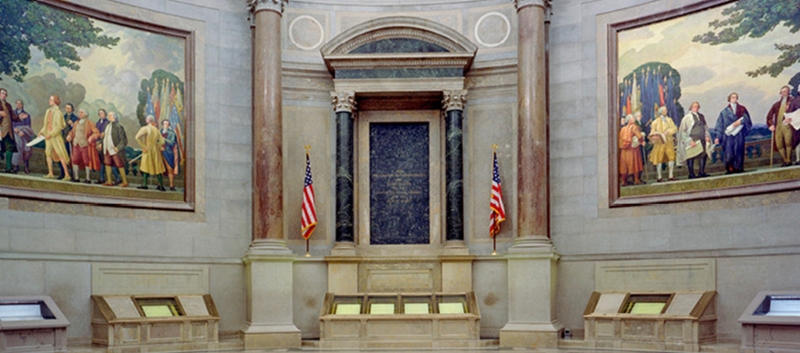 The United States Constitution on display at the National Archives (photo: National Archives)
What is Constitution Day?
From the National Constitution Center: On Sept. 17, 1787, the Founding Fathers signed the most influential document in American history: the U.S. Constitution. This document established the framework of our government and the rights and freedoms that "We the People" enjoy today.
Constitution Day became a national observance in 2004, when U.S. Sen. Robert Byrd lobbied for a bill designating Sept. 17 as the day for citizens to commemorate the signing of the Constitution and learn more about our founding document. Byrd once said, "Our ideals of freedom, set forth and realized in our Constitution, are our greatest export to the world." 
How you can celebrate on campus
Thursday, Sept. 15:  "Read a Line, Get a Slice"
Noon-1:30 p.m.,  Schwarm Patio, Hamilton Campus 
Read a sentence of the Constitution and get a free slice of pizza. Free pocket constitutions will be distributed. Sponsored by the MUH Center for Civic Engagement and the department of justice and community studies. 
This event follows the Naturalization Ceremony for 75 new citizens and their families that begins at 10 a.m. on the main quad, Hamilton campus.
The ceremony is part of Citizenship and Democracy Week at the Regionals.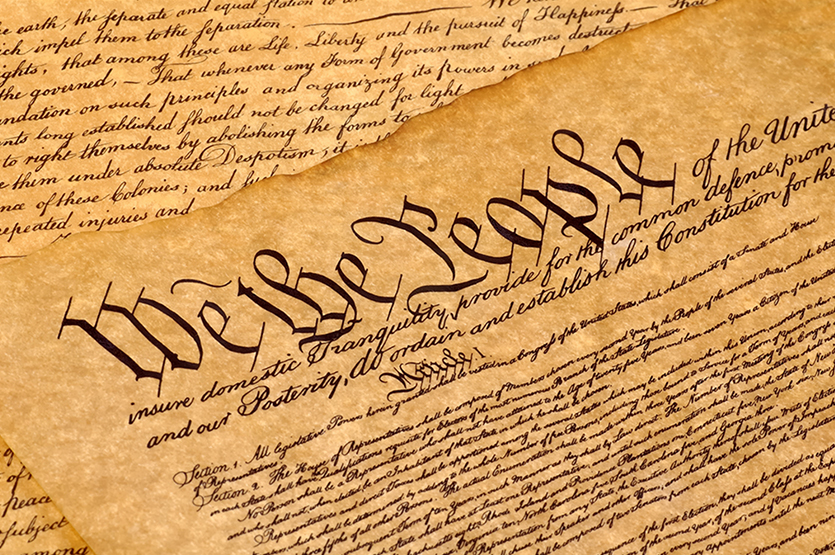 Friday, Sept. 16: Constitution Day Read-Out
10 a.m. and 1 p.m., King Library Courtyard
Honor Constitution Day by joining members of the Miami University and Oxford communities for one of two scheduled read-out events.
Participants are welcome to recite or perform a section of the Constitution, sit back and listen, and/or engage in impromptu discussions surrounding the United States' law of the land. Snacks will be provided.
Sponsored by the Miami University Libraries.
Friday, Sept. 16: "Citizen U.S.A.: A 50 State Road Trip" - Film, discussion, pocket constitution hand-out, voter registration (and snacks)
5 p.m., 212 MacMillan Hall
A discussion will follow a screening of the film, "Citizen U.S.A.: A 50 State Road Trip." Inspired by her husband's desire to become an American, Emmy Award-winning filmmaker Alexandra Pelosi attends naturalization ceremonies across all 50 states and meets brand-new citizens to learn why they chose America as their home. The uplifting, thought-provoking documentary "Citizen U.S.A." reveals what she discovered.
Members of the Oxford League of Women Voters will help register new voters; pocket constitutions will be distributed and snacks will be provided.
Sponsored by the the Center for American and World Cultures.
Thursday, Sept. 22: JANUS Forum Constitution Day Celebration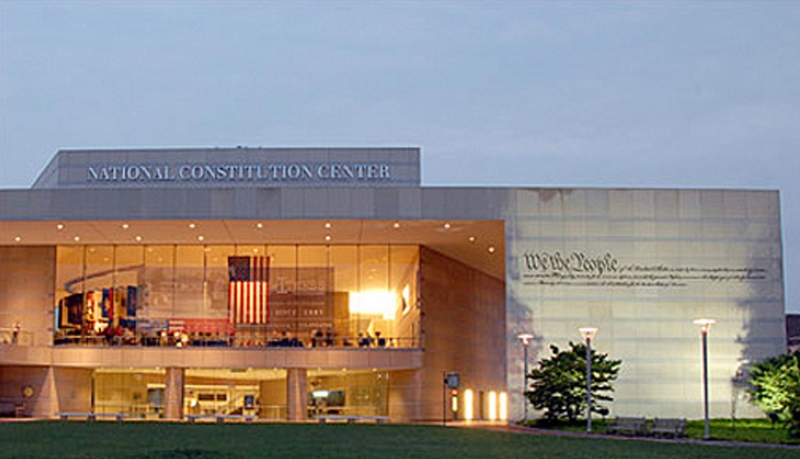 The National Constitution Center in Philadelphia 
1 p.m., Armstrong Student Center Pavilion A:  Roundtable: "The Supreme Court and its Future."
2:30 p.m., ASC Pavilion A:  Roundtable: "The Constitution and its Future."
4 p.m., ASC Wilks Theater:  "The Constitution: Past, Present and Future," with Akhil Reed Amar, Sterling Professor of Law and Politics at Yale University, and Jeffrey Rosen, Professor of Law at The George Washington University Law School and President and CEO of the National Constitution Center.
Sponsored by the JANUS Forum and the department of political science.