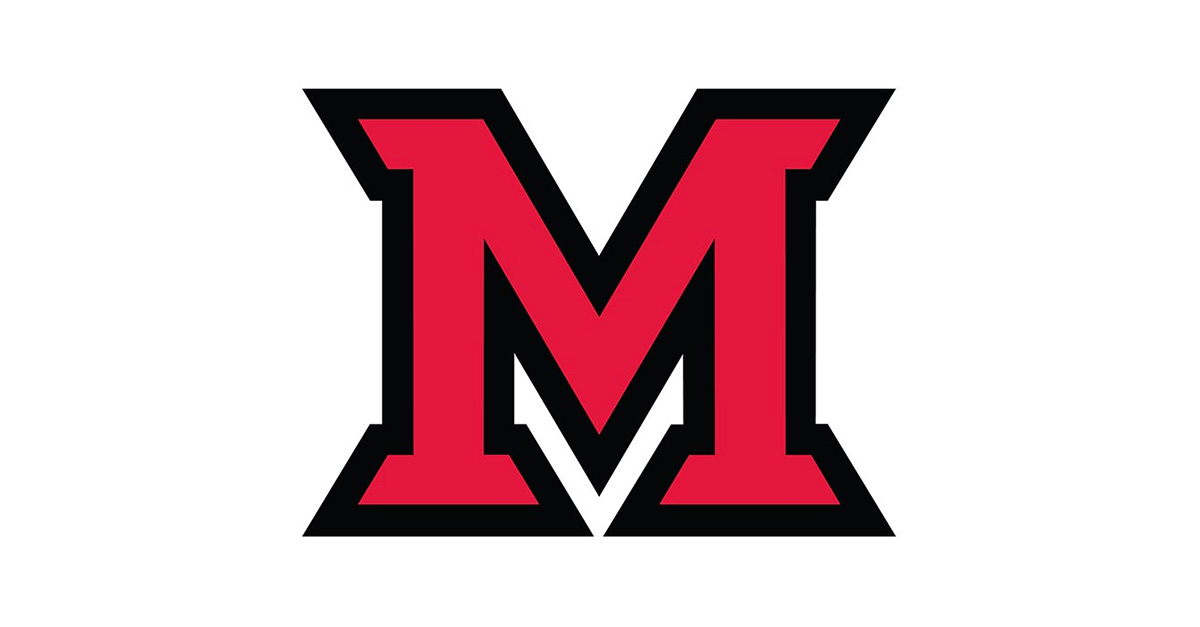 Sep 21, 2016
From Syria to Freedom Summer: diverse lineup of events next week highlights interdepartmental collaborations
By Susan Meikle, university news and communications
A Freedom Summer app presentation, Syria at the Crossroads program, an oud (Arabian lute) recital and a discussion on "21st Century Lynchings?" are among diverse and collaborative events next week at Miami.

An image from the Freedom Summer app.
Monday, Sept. 26: Experience Freedom Summer – App, walk, talk and reception
5 p.m.,  Meet outside Thomson Hall
6 p.m., Leonard Theatre, Peabody Hall
The Freedom Summer App: An Interactive Quest for Social Justice is a location-based experience that uses a mobile device to transport students to 1964 to train as Freedom Summer volunteers. 
Join the Freedom Summer App creators Ann Elizabeth Armstrong, associate professor of theatre, and Elias Tzoc, digital scholarship librarian, for an interactive Freedom Summer tour, starting at 5 p.m. outside of Thomson Hall.
Then join Armstrong and Tzoc for a brief discussion of this project at 6 p.m. in Leonard Theatre, Peabody Hall. A reception will follow the talk.
Rain date: Wednesday, Sept. 28
The app project is funded by a National Endowment for the Humanities (NEH) Digital Humanities Start-Up Grant Award. It aims to develop a prototype for a location-based game centered on historical events surrounding orientation sessions at Western College for Women in preparation for the 1964 Mississippi Summer Project. 
This event is co-sponsored by the Humanities Center, department of theatre, the Center for Digital Scholarship and the Miami University Art Museum.
Syria at the Crossroads Program
Tuesday, Sept. 27: "Syrian Migrants in Istanbul: Those Who Leave and Those Who Stay"
7:30 p.m., Shriver Center Dolibois Rooms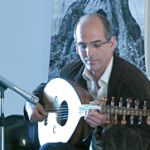 Jonathan Shannon
Jonathan Shannon, associate professor of anthropology at Hunter College and a member of the doctoral faculties in music and anthropology at the Graduate Center of the City University of New York, will present "Syrian Migrants in Istanbul: Those Who Leave and Those Who Stay." 
Shannon's research and writing focus on aesthetics and music performance in the Mediterranean and Arab world, with a special focus on Syria and Morocco. He is author of numerous articles and the books Among the Jasmine Trees: Music and Modernity in Modern Syria (2006); A Wintry Day in Damascus: Syrian Stories (2012); and Performing al-Andalus: Music and Nostalgia Across the Mediterranean (2015).
A Syrian music expert, Shannon is also a jazz saxophonist and devotee of the oud (Arabian lute).
Wednesday, Sept. 28: Oud (Arabian lute) recital by Jonathan Shannon
7:30 p.m., Shriver Center Heritage Room
Syrian music expert Jonathan Shannon will perform a recital on the oud, as part of the Syria at the Crossroads program.
Shannon's presentations are sponsored by the Center for American and World Cultures with support from the departments of anthropology, music and political science and from the Sweptson Fund of the Middle East and Islamic studies minor.
Thursday, Sept. 29: Karlos Hill: "21st Century Lynchings? Meditations on Police Shootings of Unarmed Black People"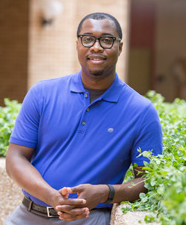 Karlos Hill
11:30 a.m., 115 Johnston Hall, Middletown
4 p.m., 152 Shideler Hall, Oxford
Karlos Hill, associate professor of history at Texas Tech University, will speak about his recently published book, Beyond the Rope: The Impact of Lynching on Black Culture and Memory (May, 2016).  
Hill specializes in the history of lynching and the anti-lynching movement in America and is a frequent commentator on issues of race, equity, and social justice. His weekly podcast, "Tapestry: A Conversation About Race and Culture," has a global following.
He is completing a second book, The Murder of Emmett Till: A Graphic History, for publication in 2017.
Hill will also present a reading of his book at 2:30 p.m. Friday, Sept. 30, at the Miami University Bookstore in Shriver Center.
His events at Miami are sponsored by the black world Studies program, with support from the department of media, journalism and film, and by Miami Middletown's Diversity Council, office of community engagement and service and the Gardner Harvey Library.