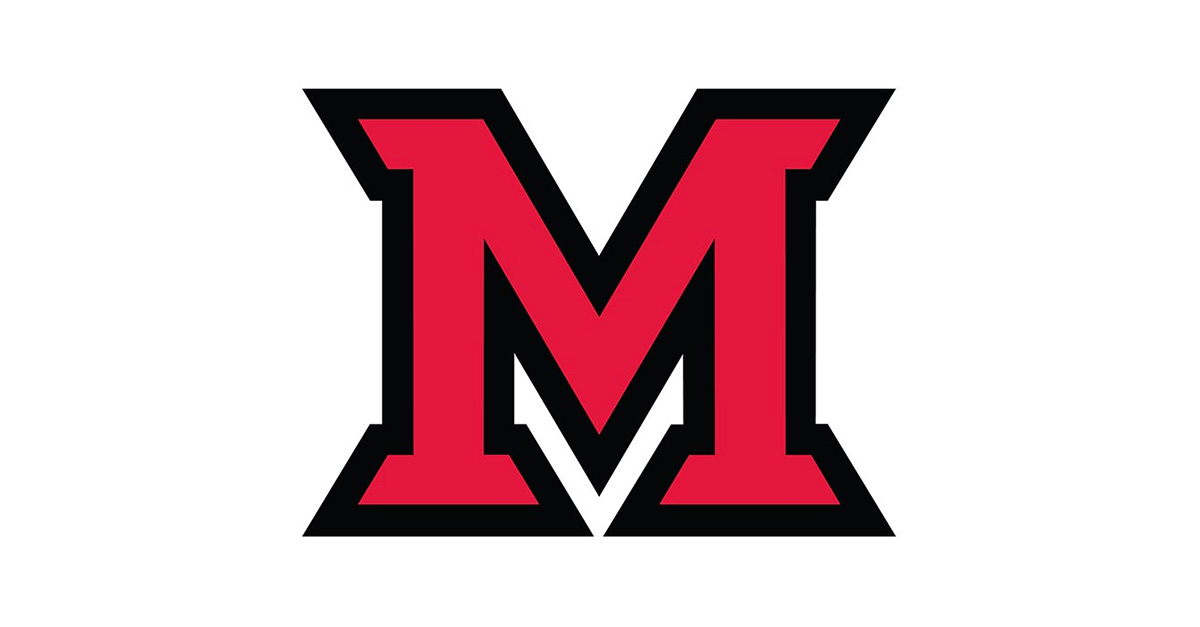 Sep 26, 2016
Bennett Omalu and Jeanne Marie Laskas featured in Lecture Series: Tickets available Wednesday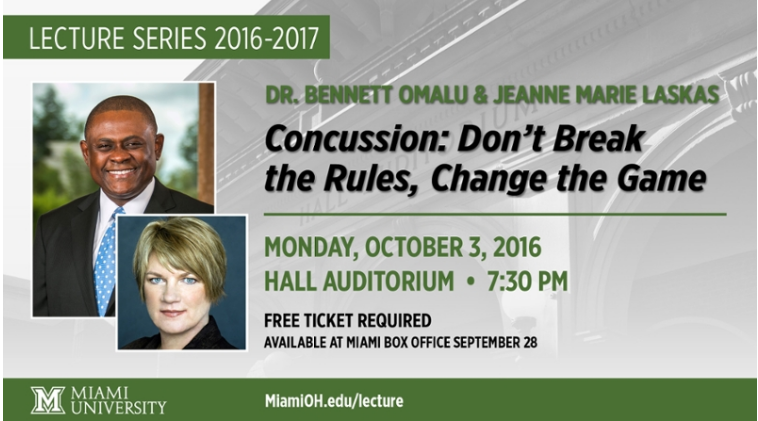 Bennett Omalu and Jeanne Marie Laskas will open the 2016-2017 Miami University Lecture Series with "Concussion: Don't Break the Rules, Change the Game" at 7:30 p.m. Monday, Oct. 3, at Hall Auditorium. 
Omalu, a pathologist, was the first doctor to discover and identify chronic brain damage as a major factor in some professional athletes' deaths in 2002. This achievement was portrayed in the film "Concussion," starring Will Smith. Omalu was also the first to discover Chronic Traumatic Encephalopathy (CTE) in military veterans diagnosed with PTSD.
These findings have changed the entire sports industry through developments in neuroscience, sports medicine and different types of brain trauma research.
Laskas' most recent book, Concussion, is a New York Times best-seller and was published to coincide with the release of the film.
Laskas directs the University of Pittsburgh's writing program and is the founding director of the university's Center for Creativity. She has written profiles on everyone from Mr. Rogers to Vice President Joe Biden. In her book Hidden America she wrote about the lives of coal miners, cowboys and others whose work supports our day-to-day existence.
A free ticket is required to attend this lecture. Tickets are available to Miami University ID holders (students, faculty, staff) at 8 a.m. Wednesday, Sept. 28, with a limit of two tickets maximum per Miami ID.
Miami ID holders may request tickets in person at the box office in 129 Campus Avenue Building or by phone at 513-529-3200 for later pickup at the box office or at Hall Auditorium on the evening of the event at 6:30 p.m.
Tickets for the general public, if remaining, are available at 8 a.m. on Friday, Sept. 30, with a limit of two per request, either in person or by phone as above.
Individuals without tickets may arrive at 6:30 p.m. at Hall Auditorium and wait in line for available, unfilled seats. Any seats not filled by 7:20 p.m. will be given to those in line. A question and answer session will follow the lecture, as well as a reception.