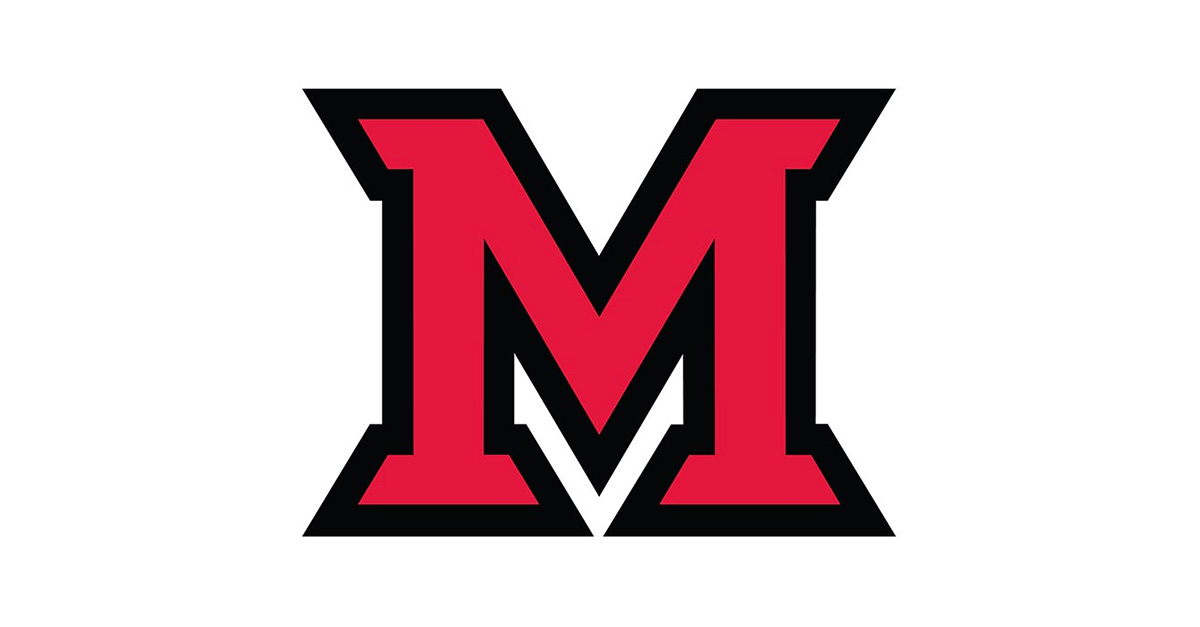 Sep 27, 2016
Suicide Prevention Week highlights resources at Miami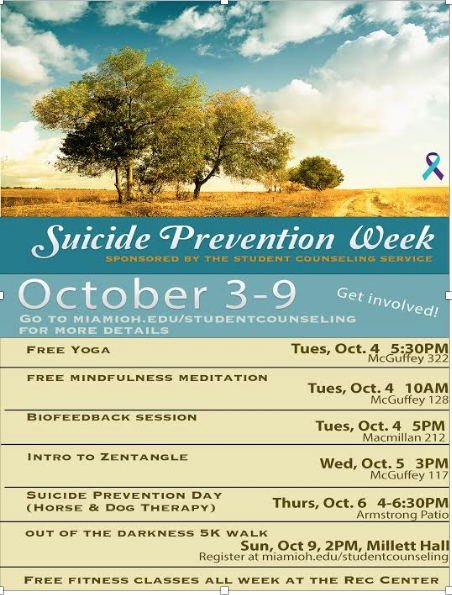 by Tali Hunt, university news and communications intern
Students, faculty and staff are invited to participate in activities during Suicide Prevention Week from Oct. 3-9, on the Oxford campus.
This annual event educates students and other participants about mental illness and suicide prevention. It helps break down walls and stigmas as it creates an open and safe atmosphere. It also helps students relieve some stress during midterm exam season.
Information will be provided about what resources are available to the Miami community and how to help someone in need. There will also be Coping Skills workshops in the residence halls and free fitness classes at the recreational sports center all week.
Other campus events include:
Monday, Oct. 3
12:10 p.m., Scott Hall: Tai Chi.
Tuesday, Oct. 4
10 a.m., 128 McGuffey Hall: Free mindfulness meditation.
5 p.m., 212 MacMillan Hall: Biofeedback session.
5:30 p.m., 322 McGuffey Hall: Free yoga.
Wednesday, Oct. 5
10:30 a.m., 128 McGuffey Hall: meditation session.
12:10 p.m., 33 Phillips Hall: Free yoga.
3 p.m., 117 McGuffey Hall: Intro to Zentangle.
Thursday, Oct. 6, Suicide Prevention Day
4-6:30 p.m., Armstrong Pavilion A & B: Horse and dog therapy, massages, learn how to help a friend in distress, giveaways, coloring, messages of hope, Chinese tea ceremony, and more.
Friday, Oct. 7
12:10 p.m., Scott Hall: Free yoga.
Sunday, Oct. 9
2 p.m., Millett Hall: Out of the Darkness 5K Walk. Find more information and register online.
Suicide Prevention Week is sponsored by Miami University's student counseling service.