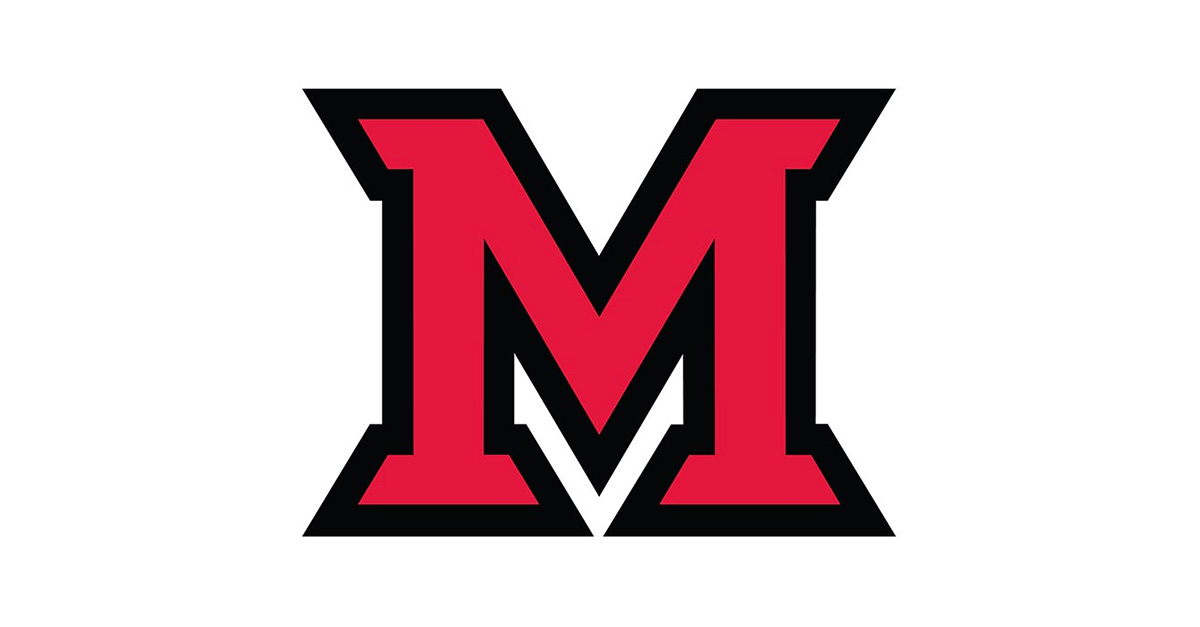 Oct 06, 2016
Love and honor inspired ribbonwork for inauguration
The Miami Tribe
The Miami Tribe, which historically inhabited a portion of the lower Great Lakes region including Southwestern Ohio until the 1800s, and Miami University are linked through history and a growing, mutually enriching relationship.
Over the years this partnership grew through several initiatives. The Myaamia Center at Miami advances the research needs of the Miami Tribe of Oklahoma with focus on Myaamia ("Miami" in the native language) language, culture and history.
The Miami Heritage Program includes scholarship funds available for qualified tribal students. This and additional support from the Myaamia Center staff have been influential in recruiting more than 109 Myaamia students to the university since 1991.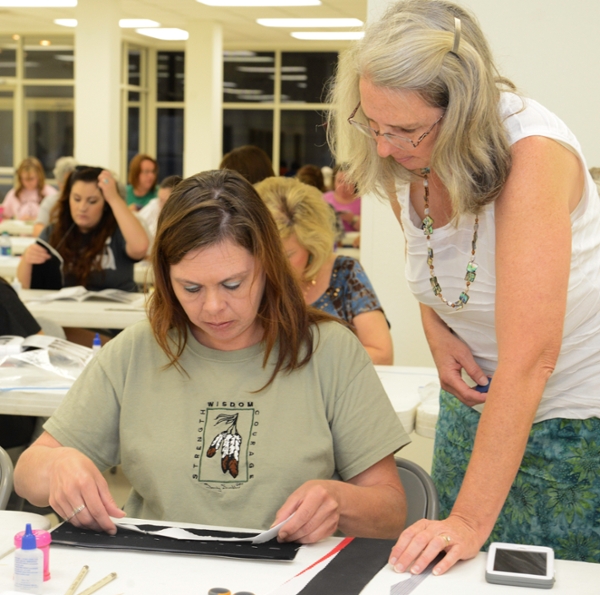 Karen Baldwin teaches a 2015 ribbonwork workshop in Miami, Oklahoma.
by Carole Johnson, university news and communications
A love for sewing and years of service to the Miami Tribe of Oklahoma inspired Karen Baldwin to learn the traditional art of ribbonwork that will be worn during the inauguration of Miami University President Gregory Crawford, Monday, Oct. 10.
Baldwin, special projects/researcher for the Miami Tribe's cultural resources office, crafted a newly-sewn ribbon for the Presidential Medallion that will be presented to Crawford during the ceremony, as well as a sash for Miami Tribe Chief Doug Lankford.
"It's hard for me to describe how honored I am to be asked to do this," said Baldwin, who, along with her husband Daryl Baldwin, tribal member and director of the Myaamia Center, have taught nearly 175 workshop participants on the art form — peepankišaapiikahkia eehkwaatamenki, Myaamia ribbonwork.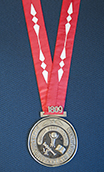 The Presidential Medallion - enlarge image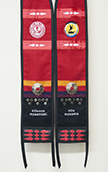 The ceremonial sash - enlarge image
To create the pieces, Baldwin, a seamstress who began sewing at age 10, consulted with tribe members and decided on two traditional patterns.
The geometric patterns include elongated diamonds repeated lengthwise connected by a line symbolizing the relationship between the university and the tribe. Two distinct stitches create the diamonds and the connecting line.
The diamond pattern is expanded on the sash that is made of wool broadcloth, similar to the trade cloth used by Myaamia people in the 19th century.
The left side of the sash lays over the heart and displays the Miami Tribe seal accompanied by the Myaamia words 'niila myaamia', I am Miami. The right side of the sash displays the Miami University seal accompanied by the Myaamia words 'kiiloona myaamiaki' — We are Miami.
Silver buttons and broaches, additional trade-era items, add further decoration to the sash.
"It was important to me that I use traditional patterns. It's all about furthering the relationship that is formally invested with the presidency," she said.
Since 2010, ribbonwork-adorned commencement sashes have also been made for Miami Tribe students. Baldwin, who now makes all of those sashes, says she is honored to introduce others to the art form.