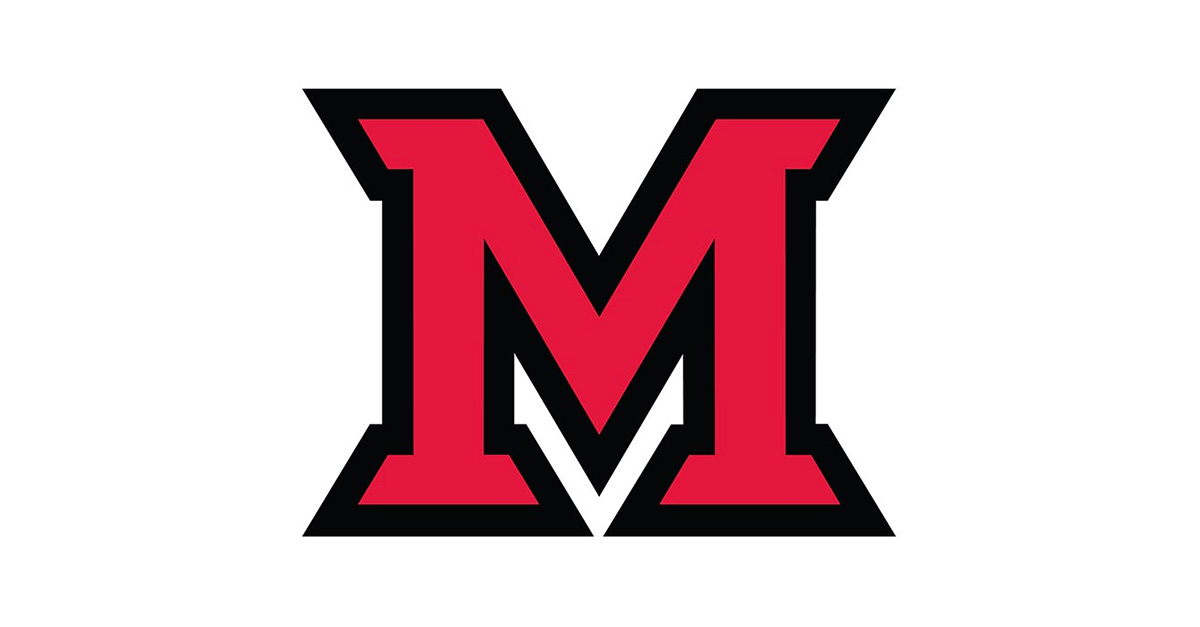 Nov 04, 2016
His/Her/Hirstory: Symposium of student projects analyze the 2016 election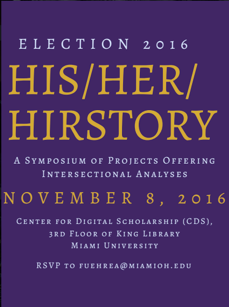 Miami University's Center for Digital Scholarship will host "Election 2016 His/Her/Hirstory" from 1-8:30 p.m. Tuesday, Nov. 8, at 303 King Library.
This event is a symposium of projects offering intersectional analyses about the 2016 United States presidential election.
The election coverage will be live-streaming throughout the day's events.
Schedule of events:
Blogging to Connect Archives of Local National Organization for Women Chapters with Issues of the Current Election (1-3 p.m.)
Presentations by students in WGS 401, The Role of Women in (a) Transforming Society. Artifacts provided by local feminists, Joanne McQueen and Kathy McMahon-Klosterman.
Reception to honor project authors and poster viewing (3-3:30 p.m.)
Student presentations from programs in the department of global and intercultural studies and other majors (3:30-5 p.m.)
Light buffet dinner RSVP required to fuehrea@miamioh.edu  (5-6 p.m.)
Race, Class, Gender and Sexuality: Intersectional Approaches to Understanding the 2016 United States Presidential Election (6-8:30 p.m.)
Presentations by students in WGS 601, Graduate Introduction to Women's Studies
The Burckhardt Endowed Capstone in women's, gender and sexuality studies, department of global and intercultural studies, Center for Digital Scholarship, and the Humanities Center are sponsoring the symposium.
For more information or to RSVP, contact Ann Fuehrer at fuehrea@miamioh.edu.