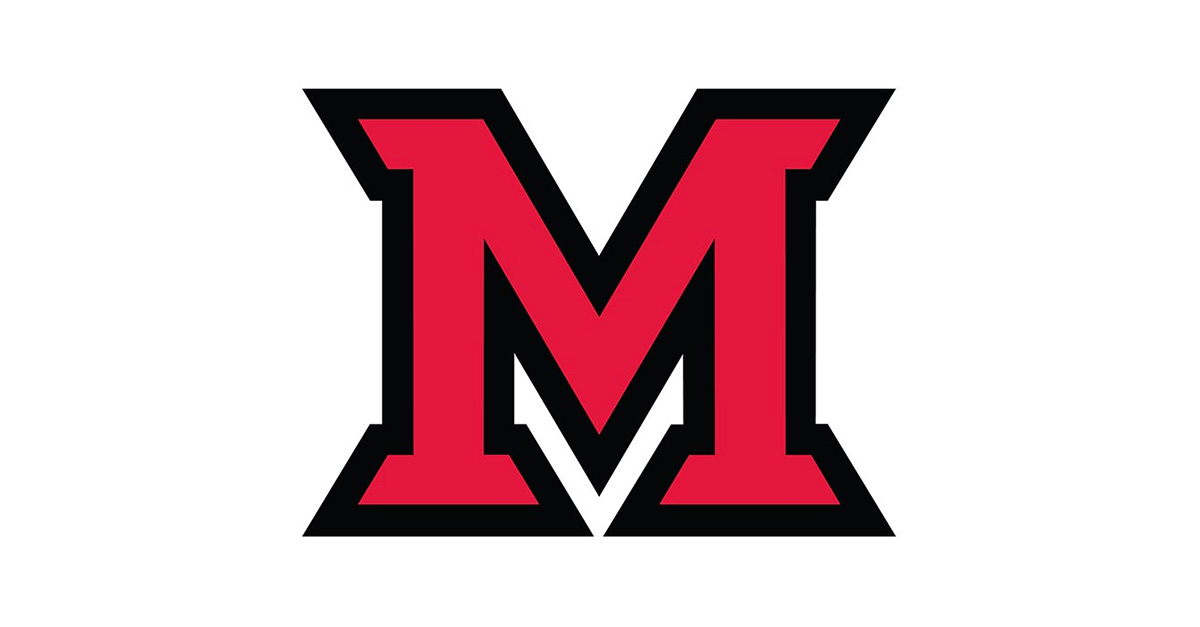 Nov 01, 2016
Miami University and Oxford area events honor veterans
By Kristal Humphrey, university news and communications
Veterans of the armed forces will be honored at various events at Miami University's Oxford campus and Regionals and in the Oxford area.
In addition, Miami's intercollegiate athletics department will sponsor Heroes Nights for veterans and active members of the military, first responders and dispatchers (and their family members) at games from Nov. 4-12.
They can purchase tickets at special prices and also sign up to participate in pregame activities.
The special prices for the games WILL NOT be available at the door. To purchase tickets in advance and receive the special prices, contact Bryan Avolio at 513-529-3788.
The events include:
Nov. 4:
6 p.m. — RedHawk football (veterans/heroes $10 per ticket)
Nov. 10:
3-5 p.m. — A Green Zone workshop will be held at the Armstrong Student Center Pavilion C. Miami's Green Zone program seeks to create a knowledgeable and supportive veteran-friendly community which helps military-affiliated students succeed.
Presenters will facilitate discussions on military life, strengths veterans bring to academia, and how to support veterans. The training will help staff or faculty members understand how to better assist military-connected students.  For more information, contact Adam Rose, Air Force veteran, at roseas2@miamioh.edu.
6–8 p.m. — Miami Regionals' Center for Veterans Services will host a Veterans Day Celebration Dinner in the Harry T. Wilks Conference Center at the Hamilton campus, 1601 University Blvd.
The evening will include dinner, a silent auction and a raffle. Single tickets are $10 and a table sponsorship is $125. Veterans and children age five and under are admitted for free. All proceeds from this event benefit Gold Star Families and Miami Regionals' Student Veterans Association. RSVP online. For more information, call (513) 785-3020.
Nov. 11:
8-10 a.m. — A Talawanda Veterans Day Breakfast and all-school assembly will be held at Talawanda High School, 5301 University Park Blvd. Those interested in attending should RSVP by contacting Sharon Gregory at (513) 273-3164 or gregorys@talawanda.org so she can get a good count.
10 a.m.-1:15 p.m. — Miami's Voice of America Learning Center, jointly with the Caring Community Collaborative, will host a Veterans' Tribute and Resource Fair. The VOALC is located at 7847 VOA Park Drive.
An information fair from 10-11:30 a.m. will highlight area resources and is followed by a program featuring retired United States Air Force Lt. Col. Tom Lunney, founder of American Small Business Centers.
Patriotic music will be provided by the Lakota West High School Choir, and a light lunch will be provided. RSVP online or by calling (513) 939-9255. For more information on events at the VOA Learning Center, call (513) 895-8862.
10:15-11:45 a.m. — An Oxford Parks and Recreation Veterans Reception will be held at the LCNB community room, 30 W. Park Place. There will be information available for veterans and community members. To request a table for your organization, contact Ryan Himes at (513) 850-5620 or rhimes@cityofoxford.org.
noon — An Oxford Parks and Recreation Veterans Ceremony will be held in Uptown Oxford at the Veterans Memorial in Martin Luther King Jr. Park. Miami's AFROTC will provide the colors and a student from the Miami chapter of the Student Veterans of America will speak.
1 p.m. — Men's RedHawk basketball (veterans/heroes FREE, family $8)
2-5 p.m. — An afternoon of events for military-affiliated students will be held in Rooms 133 and 134 of the Campus Avenue Building, 301 S. Campus Ave.
The events include a roundtable panel, resume workshops, a chance to meet with alumni and mentors and information about VA tuition benefits. There will also be a display with a scale model of and information about the Veterans Tribute, which will honor all Miamians who have served. More information about the events is online.
5:15 p.m. (sundown) —A bugler will play taps on the future site of the Veterans Tribute, the west side of Campus Avenue Building, 301 S. Campus Ave. Rain location is Room 133 of the Campus Avenue Building.
7 p.m. — RedHawk volleyball (veterans/heroes $3 per ticket) 7:35 p.m. — RedHawk ice hockey (veterans/heroes $18 standing room ticket)
Nov. 12:
5 p.m. — RedHawk volleyball (veterans/heroes $3 per ticket)
7:05 p.m. —RedHawk ice hockey (veterans/heroes $18 standing room ticket)