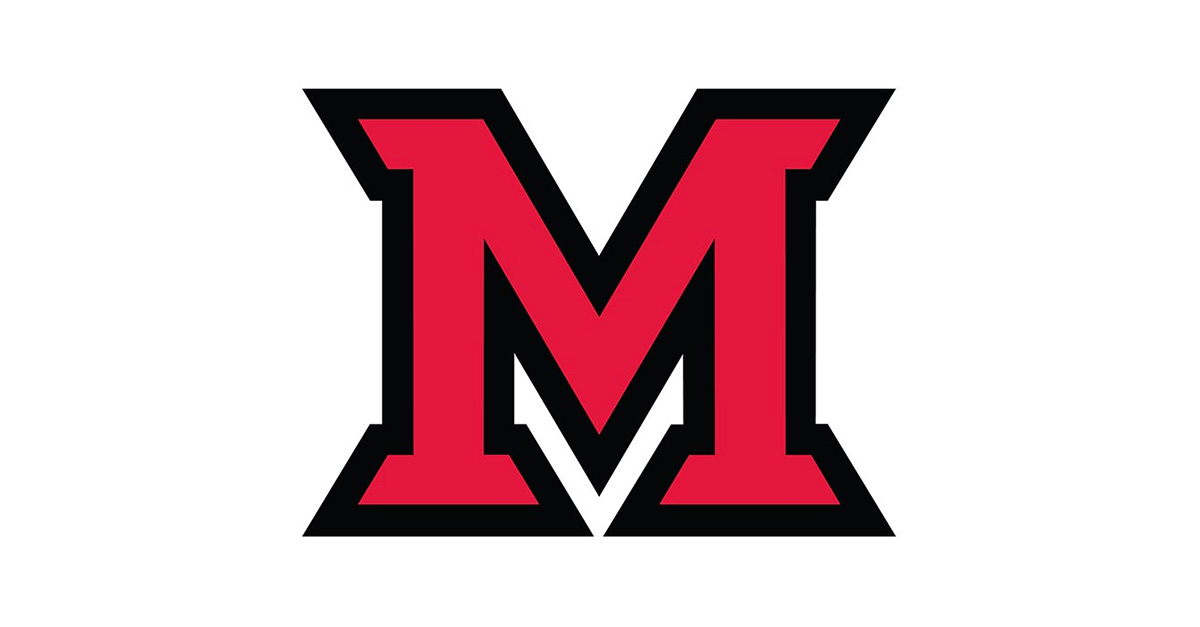 Nov 16, 2016
Miami community invited to King Library's 50-year open house celebration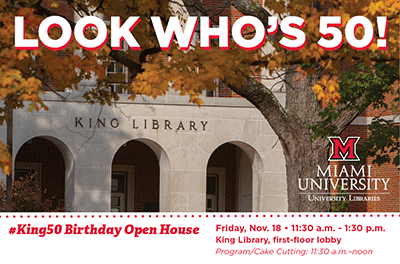 As King Library celebrates 50 years since its official opening as the Edgar Weld King Undergraduate Library, the Miami University Libraries invite students, faculty, staff, alumni and community members to an open house celebration from 11:30 a.m. - 1:30 p.m., Friday, Nov. 18, in King Library's first-floor lobby.
"Since 1966, King Library has touched the experiences of thousands of Miamians," said Jerome Conley, dean and university librarian. "As the flagship of our University Libraries and the academic heart of our university, we are excited to recognize this milestone by celebrating our past and looking toward the future and our next 50 years."
A brief program, including remarks from President Gregory Crawford and Conley, begins at 11:30 a.m. and concludes with a cake cutting. Cupcakes and beverages will be available throughout the informal open house, which also includes a banner display honoring the Miami Libraries' history and King Library tours by request.
On Nov. 19, 1966, what has since been labeled "the book brigade," began a weekend-long move that relocated 35,000 books from old Alumni Library to what was briefly known as King Undergraduate Library. King Library, which was expanded and officially became the university's flagship library in 1973, opened its doors to students on Nov. 21, 1966.
Learn more about "the book brigade" and the opening of King Library in the Nov. 18 Miami Matters.