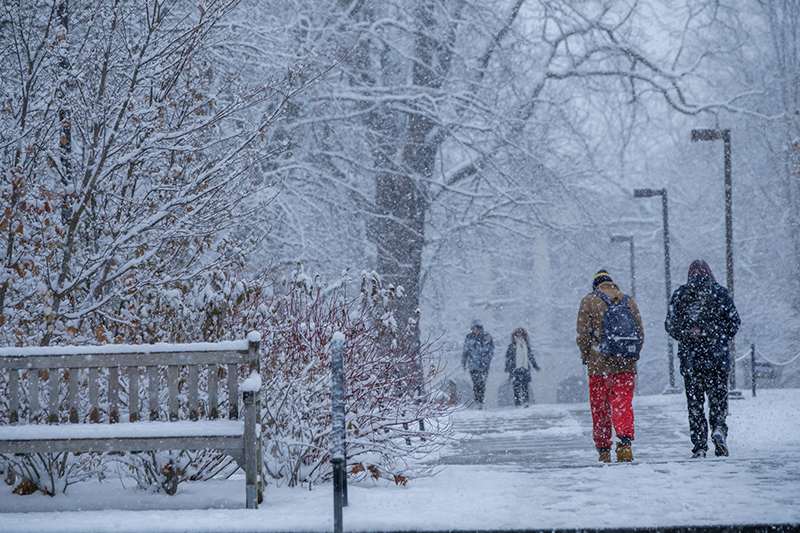 Jan 05, 2017
Winter term participation remains strong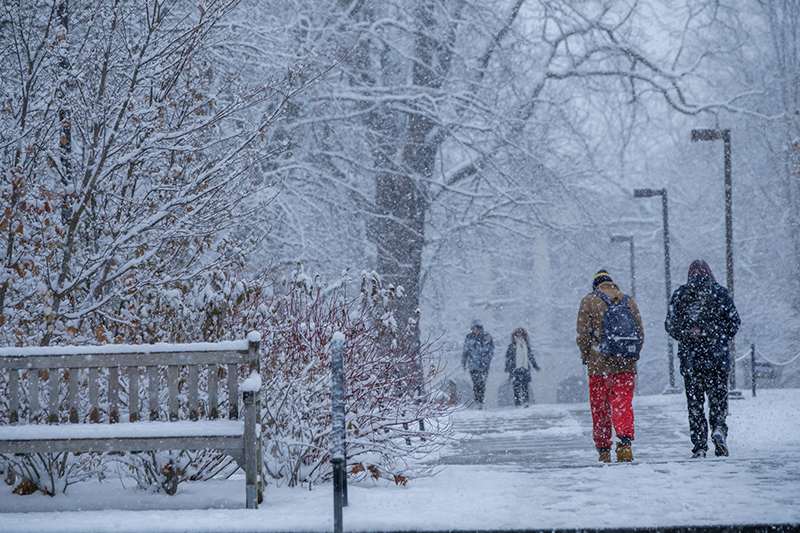 Snowfall during final exam week last month (photo by Scott Kissell).
Interest in winter term continues to remain strong at Miami University, where 4,856 students registered for credited courses during the three-week term that concludes Jan. 21.
More than half of those students — 2,850 — are studying online and 1,449 registered for one or more classes on campus, according to statistics provided by Tim Kuykendoll, senior assistant registrar for technology. Some students are doing both.
Nearly 500 students are enriching their academic experiences by studying abroad in such places as Cuba, Australia and Southeast Asia, while another 203 students are studying away in cities like Chicago and Washington, D.C.
In 2014, Miami became the first public university in Ohio to offer a winter term.