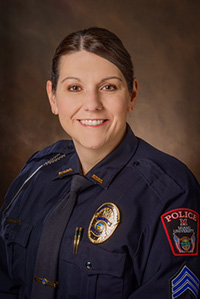 Feb 09, 2017
Miami's Susan Tobergte graduates from specialized police training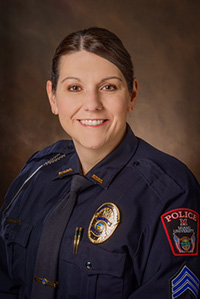 Sgt. Susan Tobergte
Sgt. Susan Tobergte of the Miami University Police Department (MUPD) completed the School of Police Staff and Command at the Northwestern University Center for Public Safety.
The School of Police Staff and Command provides upper-level college instruction on topics such as leadership, human resources, employee relations, organizational behavior, budgeting and other business operations.
Tobergte (Miami '95) has been with the MUPD for 11 years and has had 20 years of experience in law enforcement. 
The Center for Public Safety was established at Northwestern University in 1936 with the specific goal of expanding university-based education and training within the law enforcement community. Since its inception, the center has broadened its original objective and now provides a variety of programs in the areas of police training, management training and executive development.
MUPD anticipates a variety of benefits from Sgt. Tobergte's participation in this program. Many of the program graduates go on to obtain leadership positions within their respective agencies.