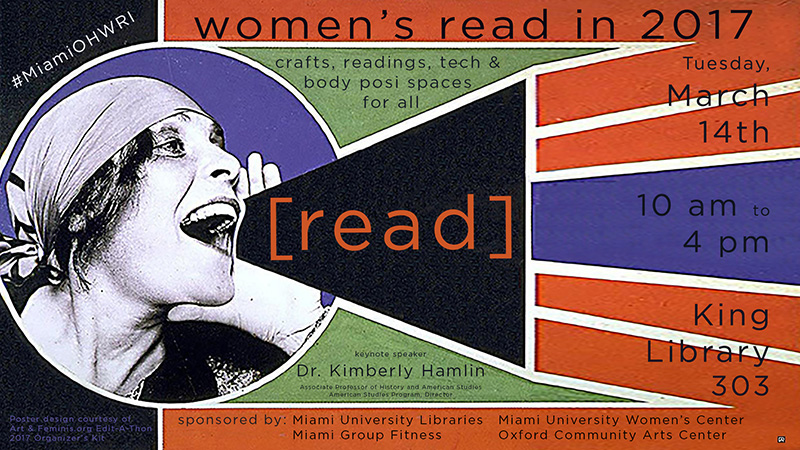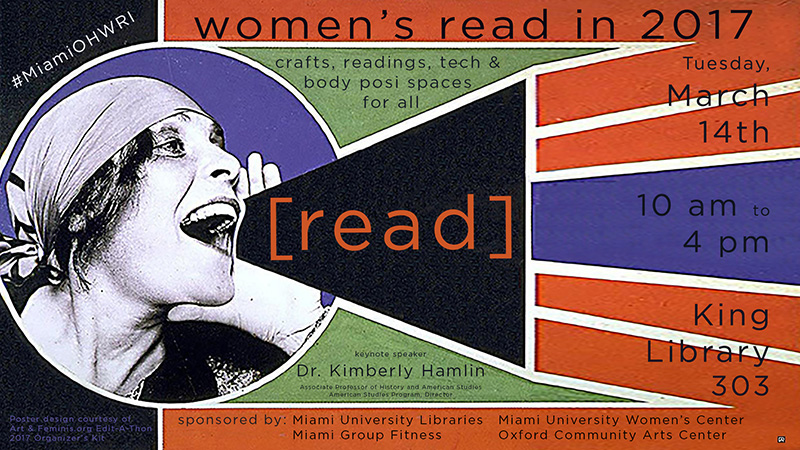 Attend the Women's Read In March 15.
Mar 09, 2017
Women's Read In evolves to promote celebration and creative expression
Women's Read In includes activities and workshops.
by Vince Frieden, strategic communications coordinator, University Libraries
When the Miami University women's center and University Libraries partnered on the first Miami Women's Read In event in 2006, its founders probably did not envision Zentangle, Legos and yoga in the event's future.
While the Women's Read In has evolved into a more interactive, engaging format in recent years, the founders' original vision of an inclusive community event encouraging reflection and expression remains vibrant 11 years later.
The 2017 Women's Read In takes place from 10 a.m.-4 p.m., Tuesday, March 14, on King Library's third floor. The event is free and open to all. Attendees are encouraged to drop in, even for just a few minutes, to enjoy a workshop or activity.
In addition to a more traditional keynote address and readings by Kimberly Hamlin, associate professor of history and global & intercultural studies, the event includes workshops on restorative yoga, Zentangle mindfulness and watercolor painting.
There also is space for silent reflection and getting creative through a variety of makerspace mediums including Legos, knitting, button making and more. Free food will be available throughout the day, and the full schedule is available online.
"We have tried to create an interactive day that just places people in a different experience," said Rhonda Jackson, administrative assistant in the women's center, who has been part of the event since its founding. "It's a chance before spring break to step away, take a breath and allow yourself to learn about or express creativity. There will be great food, giveaways, music — we try to hit all the senses."
Hosted each March as part of Women's History Month, the Women's Read In, though quite different from its original form, still finds its roots in women's contributions.
"Women have historically expressed themselves creatively, whether that's through their writings or in other forms," Jackson said. "Our focus is still on that work and the need to express. Today, that includes everything from getting hands on with watercolors and crocheting to engaging technology through coding or the Wikipedia edit-a-thon. It's designed to meet you where you are and offer a little bit of everything."