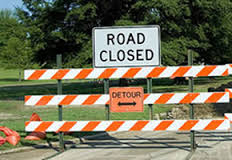 Mar 22, 2017
"Save the Date" - Detour ahead: Regional road construction will affect travel to and from Miami's Oxford campus this summer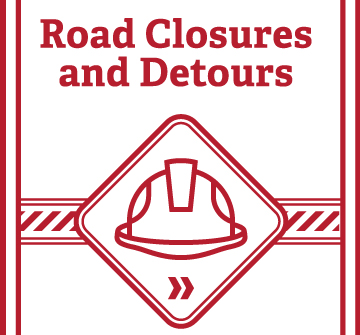 Road construction on State Route 73 and U.S. Route 27 near Oxford will affect travel to and from Miami University's Oxford campus this summer.
While it is too early to confirm the June road construction start dates, visitors planning to travel to Miami this summer may check the university website at www.miamioh.edu for updated information later this spring.
Look for this badge (at right) on the Miami website homepage later in May for more information as it becomes available.
State Route 73:  Detour
A full closure of State Route 73 at Shollenbarger Road (about 2 miles east of campus) for a full culvert replacement will be in effect for 30 days between June 1-August 10.
If you are traveling to Oxford from the north or east, plan ahead to map your own alternate route, take an Ohio Department of Transportation-recommended detour or use a detour route suggested by Miami's parking and transportation services (see map below).  
U.S. Route 27: Down to one lane
Traffic on U.S. Route 27 between Stillwell-Beckett and Southpointe (about 4.5 miles south of campus) will be down to one lane for a bridge replacement and road resurfacing, controlled by a temporary traffic signal. 
The temporary traffic signal will begin Monday, April 24, and the project is scheduled to be completed at the end of November 2017.
Motorists should expect delays. All work is weather dependent. Arrow boards and/or signs will be in place prior to the work zone to alert motorists of the upcoming road closure.
Below: Miami's parking and transportation services recommended detour for State Route 73: 
From State Route 127: West on Oxford Germantown Road; South on State Route 732 (Morning Sun Road) to High Street in Oxford.