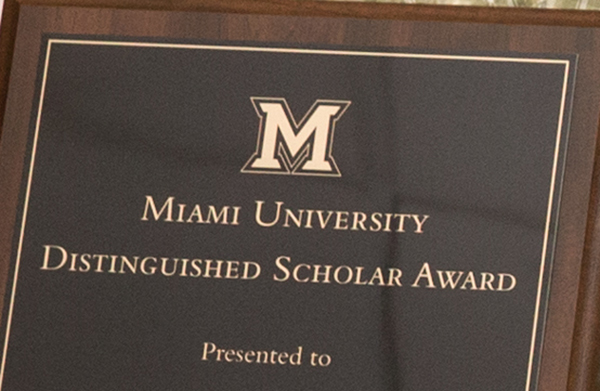 Apr 13, 2017
Distinguished Scholar Award recipients for 2017: Berg, Subedi and Strauss
By Susan Meikle and Margo Kissell, university news and communications
Miami University Distinguished Scholar Awards for 2017 have been presented to David Berg, professor of biology; Janardin Subedi, professor of sociology; and Jonathan Strauss, professor of French and Italian.
Distinguished Scholar Awards honor faculty whose sustained excellence in research or other creative activity has brought them prominence in their fields.
Applied and Natural Sciences: Mahmud Khan.
Business, Education and Social Sciences: April Smith.
Humanities and Creative Arts: Brian Meyers.
David Berg, professor of biology, received the Distinguished Scholar Award for a faculty member in the applied or natural sciences.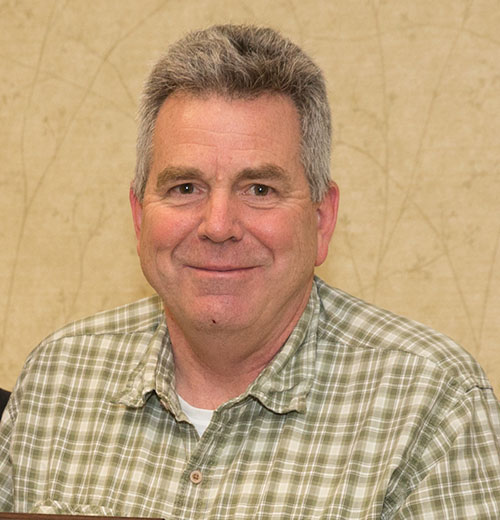 Berg's research focuses on the evolution and conservation of biodiversity. His study organisms include invertebrates inhabiting springs in the Chihuahuan Desert of west Texas and southeastern New Mexico, and freshwater mussels, the most imperiled group of animals in North America.
Determining where these species thrive — and where they do not — provides indicators of the overall health of aquatic ecosystems. Berg's research allows ecologists to learn about the effects of pollutants and the effectiveness of regulatory policies designed to protect the environment, a nominator said.
Because most of Berg's study organisms are at risk of extinction - largely due to human alteration of habitat - his research is of interest to agencies and organizations that manage endangered species.
His research has been supported with more than $3.2 million in external grants from the National Science Foundation, the U.S. Fish and Wildlife Service and the World Wildlife Fund, among other agencies.  Berg has also received more than $400,000 from internal grants.
Berg has published 49 articles in peer-reviewed journals, including many of the top journals in his field. Fourteen of these papers include undergraduate students as co-authors.
He has presented 57 talks (22 invited) at meetings and conferences across the country.
Berg has served as a consultant or scientific expert for organizations including the New Mexico Department of Game and Fish; the Society for Conservation Biology; Friends of the Capital Crescent Trail; and the Pennsylvania Department of Environmental Protection.
He currently serves as chair of the genetics committee, a member of the executive committee of the Freshwater Mollusk Conservation Society, and associate editor of the American Midland Naturalist.
At Miami, Berg has mentored the research of more than 50 undergraduate students, seven master's degree students, eight doctoral students and two post-doctoral fellows.
Berg's nominators point out his status as a Hamilton campus faculty member in order to help put his scholarly achievements into context: "Everything that he has accomplished has come in spite of a heavier teaching load than his counterparts in Oxford."
He is the recipient of the 2012 Faculty Excellence in Service Award (MUH), the 2009 Distinguished Service Award from the Hefner Museum of Zoology, and the 2008 Excellence in Scholarship Award (MUH).
He received his doctorate from Ohio State University in 1991 and was a postdoctoral research scholar there before joining Miami as a postdoctoral research scholar in 1992. He became assistant professor of zoology at Miami's Hamilton campus in 1993.
Janardin Subedi, professor of sociology, received the Distinguished Scholar Award for a faculty member in business, education or the social sciences.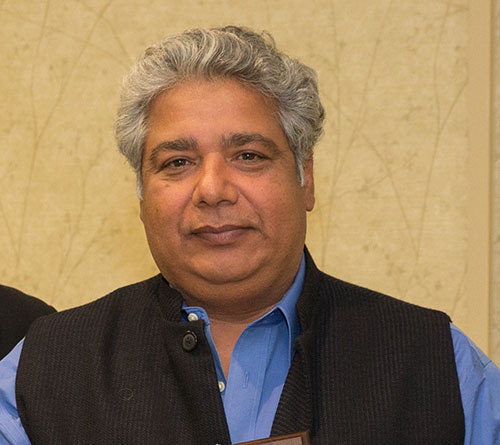 Subedi is a medical sociologist whose research focuses on four primary areas in developing countries, including health and health care.
He examines factors that influence the applicability and acceptance of modern medicine in traditional developing societies that have their own indigenous systems of healthcare.
He focuses on the sociology of bioethics and of mental illness, and he conducts in-depth ethnographic research of the Jirels, an indigenous population in northeastern Nepal.
Subedi has established himself as an internationally recognized scholar of global health and medical sociology, a nominator said, adding that he also is an effective teacher who has contributed significantly to Miami's efforts at creating global educational opportunities.
"He has been a consistently productive scholar in his 25-plus years at Miami University and has contributed to the university's mission with his teaching, research and service," the nominator wrote.
His research has been supported by nearly $4.5 million in external and internal grants, from organizations including the National Institute of Health.
He has collaborated with multiple scientists from various institutions on five major genetic studies of the Jirels since 1994.
Subedi has co-edited three books, 15 book chapters and 58 articles in top scientific journals — and has made more than 100 national and international professional presentations.
His summer workshop, "Sociology of the Third World: Experience Nepal," conducted in one of South Asia's most ancient cultures, has been offered at Miami since 1992.  While in Nepal, he has worked to recruit about 40 undergraduate and graduate students for Miami.
He has served as a consultant to the government of Nepal's Ministry of Health since 1996. Most of his service activities have been in Nepal, especially in Jiri, the site of his research.
He has been involved in the rebuilding of that community, where a major earthquake last year destroyed 6,200 homes. In the past 20 years he has helped establish a Jiri Free Health Clinic, raised funds to renovate 10 schools in rural areas of Nepal and organized free health camps throughout Nepal.
At Miami, he is currently chair of the Miami University-Wright State University-Mahidol University-Tribhuvan University Joint Nursing/Gerontology program.
Subedi received his doctorate from the University of Akron in 1989 and joined Miami that year. 
Jonathan Strauss, professor of French and Italian, received the Distinguished Scholar Award for a faculty member in the humanities or creative arts.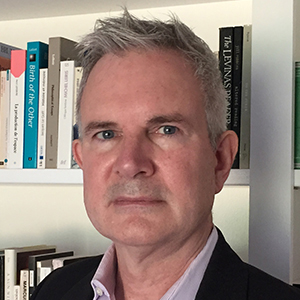 Strauss specializes in French literature and culture from 1800 to the present, focusing on issues of subjectivity, mortality and life. 
"His (three) books alone represent a major achievement for a scholar at midcareer, particularly one working on philosophically complex topics at the intersections of history, literature, psychoanalysis and critical theory," a nominator wrote.
Strauss' other published works include 16 journal articles, 52 conference papers, three book reviews and an edited issue of a major journal. He also has a fourth book approaching completion.
He writes "with a refinement and depth that wins high praise from specialists in diverse fields," a nominator said.
His three published books are Private Lives, Public Deaths: Antigone and the Invention of Individuality (2013), Human Remains: Death, Medicine, and Desire in Nineteenth-Century Paris (2012) and Subjects of Terror: Nerval, Hegel and the Modern Self (1998). He is completing a book on poetic time. 
Strauss was selected as a 2015-2016 Society Fellow, a residential fellowship at the Cornell University Society for the Humanities.
This year he is an Altman Scholar for the John Altman Program in the Humanities, "Medicine and Humanities," part of Miami's Humanities Center.  
He has served as chair of French and Italian since 2000. He received his doctorate from Yale University in 1993 and joined Miami in 1992.