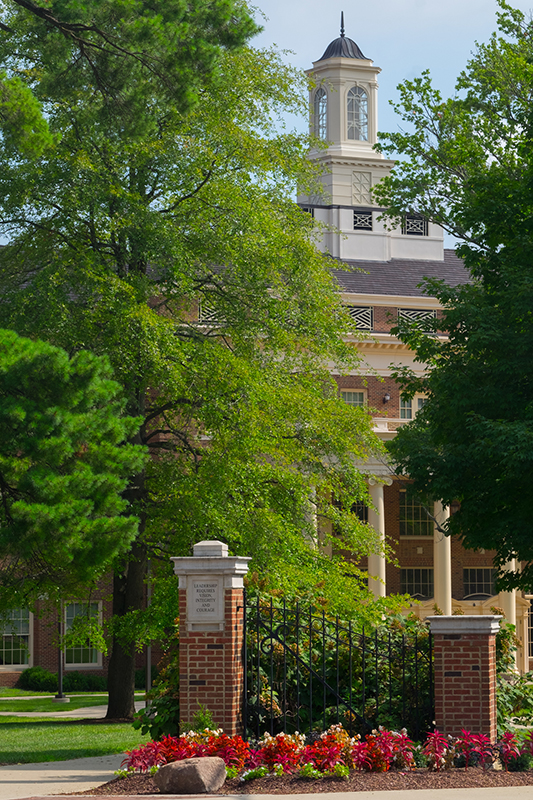 Apr 06, 2017
FSB Dean Matt Myers accepts dean role at Southern Methodist University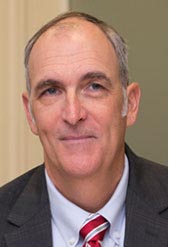 Matt Myers, dean of Miami University's Farmer School of Business and Mitchell P. Rales Chair of Business Leadership, will leave Miami June 30 to become dean of the Cox School of Business at Southern Methodist University.
During Myers' three years at the helm of the nationally ranked Farmer School, the school has received numerous national recognitions. FSB is ranked as the 25th best undergraduate business school in the nation by College Choice; individual programs including accountancy and entrepreneurship have been named among the nation's best; and its professional MBA program also ranked 25th in the nation.
FSB curriculum has been strengthened in recent years with industry-supported programs such as these:
The Farmer School's first-year integrated core curriculum includes instruction in business decision-making, quantitative reasoning, communication and creativity. It is mandatory for all 900 FSB first-year and transfer students. In this program, FSB freshmen receive a challenge from a corporate client, and working in teams they research, write, and orally deliver reports to the client. This team-based, real-world experience is invaluable for students, teaching them to synthesize and analyze complex information and communicate it clearly and effectively.
The Center for Analytics and Data Science (CADS), housed in FSB, is an interdisciplinary collaboration among the departments of information systems and analytics; statistics; and computer science and software engineering. The departments of marketing and accountancy also are involved. Among other opportunities, students engage in research on behalf of Experiential Learning Partners.
The William Isaac and Michael Oxley Center for Business Leadership focuses on values-based leadership, which embraces authenticity and inclusivity, to create a holistic, integrative, practical, relationship-based business leadership approach.
"Matt, his faculty, staff and the students at the Farmer School contribute to the multidisciplinary curriculum, amazing outcomes and prestige of the school and the university," said Miami University President Gregory Crawford. "While we are sorry to lose Matt, we congratulate him on his new position and we wish his family well on their new journey."
The Farmer School is supported generously by alumni and donors, with 2016 boasting the largest gift from a single foundation or individual in Miami's 207-year history: $40 million from Richard T. (Miami '56) and Joyce Farmer (Miami '57) and the Farmer Family Foundation.
The Farmer School of Business places emphasis on experiential learning, international study and ethical leadership development to prepare students to become leaders in the workplace and the community. It has a strong tradition of internship and full-time placement. More than 97 percent of the 2016 graduating class had accepted a full-time position or enrolled in graduate school within six months of graduation and 85 percent of those had at least one internship during their Miami experience.
The school is a Top 10 producer of Fortune 500 CEOs and maintains undergraduate, graduate and executive programs with a student body of approximately 4,300 and more than 250 faculty and staff members.
Miami University will conduct a national search for a new dean.