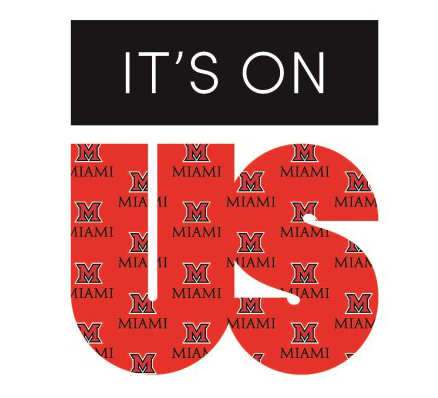 Apr 06, 2017
It's On Us Week April 9-15
Edited by Sarah Mattina, university news and communications intern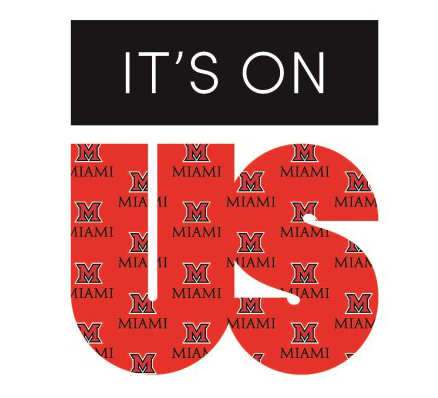 Miami University's It's On Us Week is April 9-15 to coincide with Sexual Assault Awareness Month.
The It's On Us campaign, launched by President Obama in 2014, is an awareness campaign to help put an end to sexual assault on college campuses.
It asks students to recognize consent, to create an environment in which sexual assault/interpersonal violence are unacceptable and to support survivors.
The week includes a variety of free events: 
Jane Doe No More Presentation:

7 p.m. Tuesday, April 11, 1000 Farmer School of Business
People Against Violence and Sexual Assault (PAVES) will host a speaker from the Jane Doe No More organization. This program aims to "improve the way society responds to sexual assault" through education, awareness, advocacy and support.
Escalation Workshop: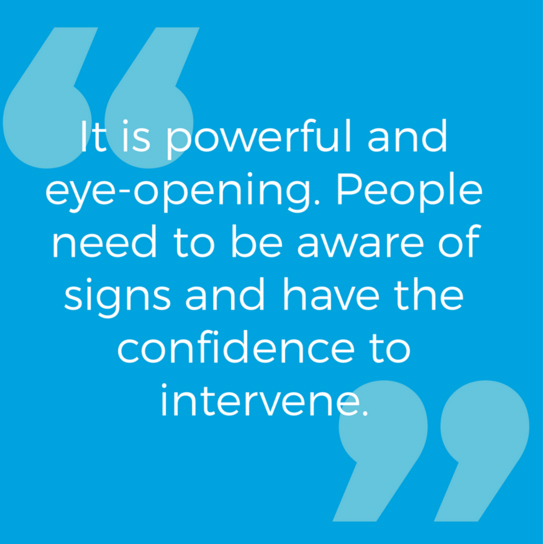 6 p.m.  Wednesday, April 12, 101 Bachelor Hall
The HAWKS Peer Health Educators will lead the "Escalation Workshop" developed by Onelove –a "powerful, emotionally-engaging film-based workshop that educates about relationship violence and empowers participants to work for change. It aims to help individuals understand the warning signs of dating violence, know available resources and understand how to support survivors and friends.
I Am Miami, I Step Up!:
7 p.m. Thursday, April 13, 1000 Farmer School of Business
The HAWKS Peer Health Educators, in collaboration with Delta Gamma, will present "I Am Miami, I Step Up!," a universitywide bystander intervention program originally developed by The University of Arizona and the NCAA. Participants of this program will learn the steps to safe, early and effective bystander intervention and why it's important in the Miami community.
It's On Us Spoken Word: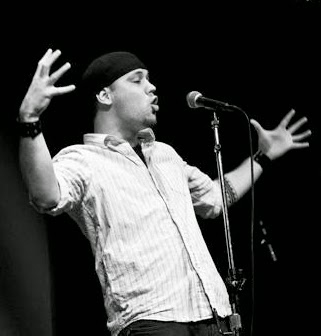 8 p.m. Thursday, April 13, 128 Pearson Hall
Two-time National Poetry Slam champion and MC Kyle "Guante" Tran Myhre (right) and Miami doctoral student Wilson Okello break down traditional notions of masculinity and challenge dominant narratives. They'll explore the relationship between identity, power and resistance.
For a more detailed schedule of all the week's events, visit the Student Affairs website.