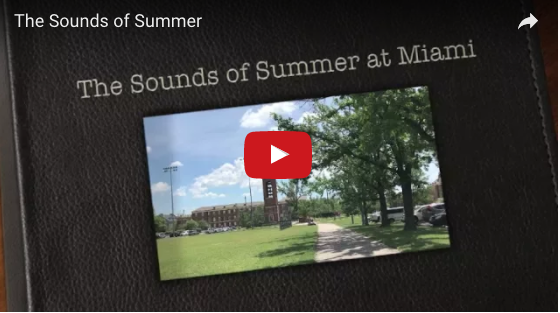 Jun 29, 2017
Capturing the sounds of summer at Miami, literally
By Margo Kissell, university news and communications
The crack of the bat.
The song of cicadas.
The beep of a backhoe.
Ah, the sounds of summer at Miami University. Our video shows there are no lazy days on campus this time of year thanks to a steady stream of students taking part in orientation as well as thousands of participants in Buckeye Boys State and various camps.
From the expanded amenities at Armstrong Student Center to the promise of two new residence halls, there's lots of building and sprucing up occurring on campus.
There's plenty to see — and hear. We invite you to listen in.
(The Sounds of Summer at Miami video was produced by Margo Kissell.)