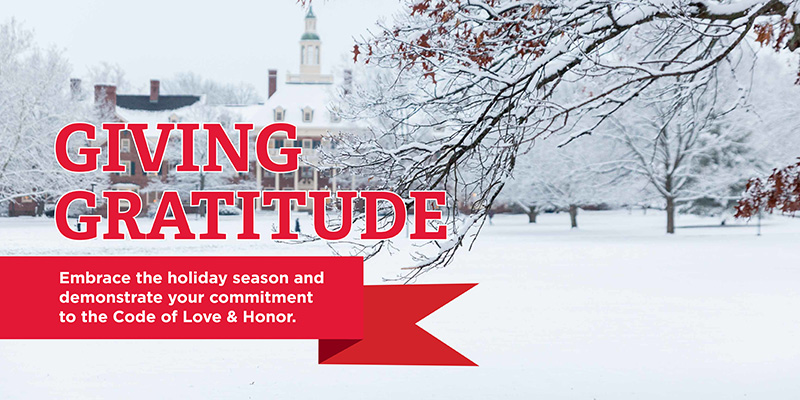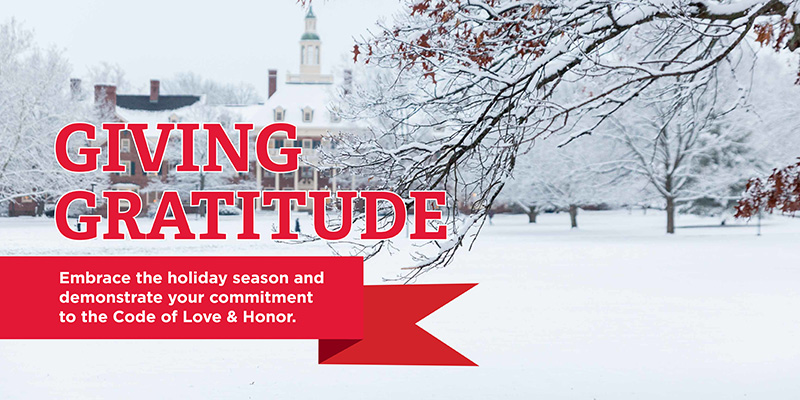 Students send postcards of gratitude
Nov 30, 2017
Students say thanks via postcards
Gratitude doesn't stop at Thanksgiving for Miami University students.
They are embracing the season of giving and gratitude by sending postcards to thank people who have positively impacted their lives.
Sponsored by the office of student activities, the four-week project includes sending messages of thanks focusing on four themes from Miami's Code of Love and Honor:
Week 1

I welcome... a diversity of people, ideas and experiences.

Week 2

I demonstrate...Love and Honor by supporting and caring for my fellow Miamians.

Week 3

I act...through my words and deeds in ways that reflect these values and beliefs.

Week 4

I will... Love, Honor and make proud those who help me earn the joy and privilege of saying,  "To think that in such a place, I led such a life."

The gratitude project is available to all students at Miami's Oxford, Hamilton and Middletown campuses. It's an opportunity to embrace the holiday season and demonstrate their commitment to the university's Code of Love and Honor.

The cards are available in several locations, including the residence halls in Oxford, Levey and Johnston halls on the Regionals and through UNV courses. Students can drop off their postcards at campus gratitude locations where postage will be provided for cards to be mailed.

Students also are getting into the volunteer spirit by helping to spread the word of the campaign through social media, events, and sharing the postcards at their student group meetings.
Public displays of gratitude started appearing earlier in November in McGuffey Hall and Armstrong Student Center. People can add expressions of gratitude on Twitter at #LoveandHonorandThanks.