May 02, 2018
Miamians receive Erma Bombeck Writing Competition honorable mentions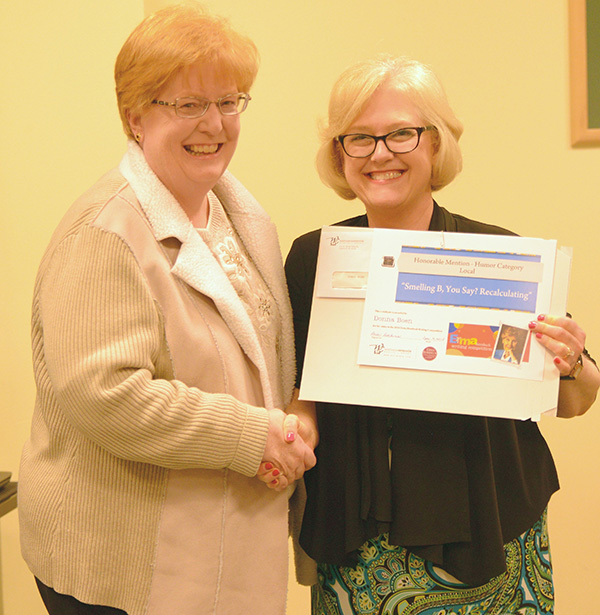 Donna Boen (above, left) and Dale Erlich, below, receive their awards.
Donna Boen, Miamian alumni magazine editor, and Dale Ehrlich, instructor in the ACE program, each received an honorable mention in the 2018 Erma Bombeck Writing Competition.
Washington Centerville (Ohio) Public Library hosts the Erma Bombeck Writing Competition in honor and memory of Bombeck, who lived in Centerville with her husband, Bill, and their three children, when she started her long-running, nationally syndicated column, "At Wit's End."
The competition is held every other year in advance of the Erma Bombeck Writers' Workshop at the University of Dayton.
This year, 657 writers entered the competition. There were four winners and 14 honorable mentions.
Boen earned Honorable Mention in the Humor Category – Local, for her essay "Smelling B, you say? Recalculating."
"When I began to write the essay, I knew I had to follow Erma's rules, so it had to be both funny and relatable. Also, something people might say, 'Hmm that has happened to me too,'" said Boen.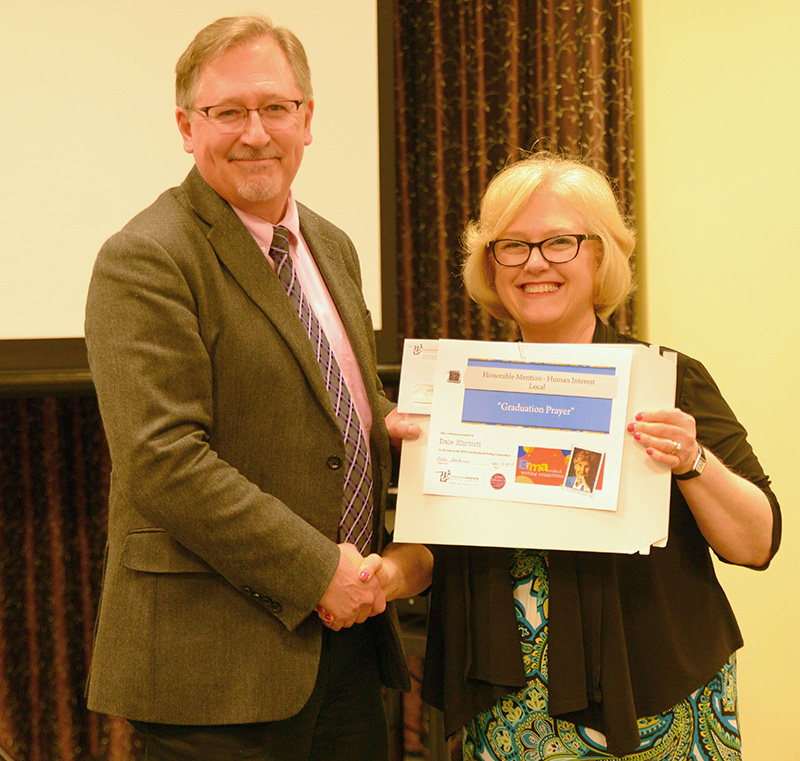 Dale Ehrlich earned Honorable Mention in the Human Interest – Local. His essay is titled "Graduation Prayer."
"My inspiration for this essay was witnessing an interaction between a local 'picker' and a departing student as one dropped off some things at the curb and the other picked some of those same things up. Then finding a perfectly good grill on the street one night, which I appropriated in my own act of 'picking,'" said Ehrlich.
To read the essays, visit https://www.wclibrary.info/erma/winners/current/.