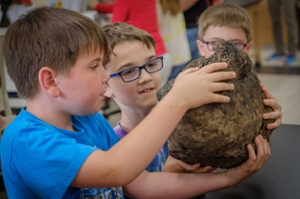 Students learned about brains and neuroscience with Jennifer Quinn, associate professor of psychology, and graduate students (photos by Scott Kissell).
May 31, 2018
Miami scientists welcome Talawanda elementary students for Science Week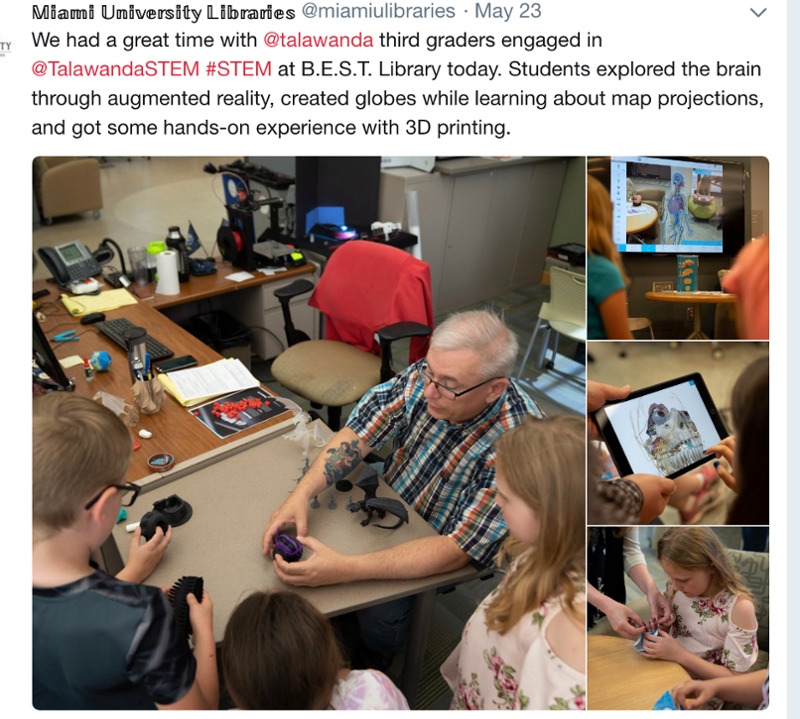 Miami scientists welcomed hundreds of elementary students from Talawanda's Bogan, Kramer and Marshall schools during the 12th annual Science Week May 21-23.
Like spring perennials, a new crop of first- through fourth-graders appear each year in the science quad the week following commencement.
Miami faculty, staff, graduate and undergraduate students provided hands-on learning experiences in physics, chemistry, biology, psychology, geology, geography and engineering. The BEST library and Hefner Museum of Natural History also hosted students.
Below, graduate students of Mark Scott, assistant professor of electrical and computer engineering, work with third-graders building working speakers to use with a smartphone.