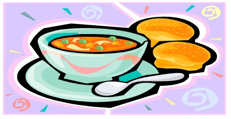 Nov 01, 2018
Oxford Empty Bowls: 16th annual soup luncheon Nov. 10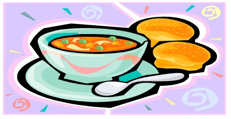 Oxford Empty Bowls will host its 16th annual soup luncheon 11 a.m.-2 p.m. Saturday, Nov. 10, at the Oxford Community Arts Center, 10 S. College Avenue.
The Empty Bowls Project is a benefit soup luncheon for the Oxford Community Choice Pantry and other local hunger relief organizations. It is designed to bring community members together to raise money and awareness in the fight against hunger and food insecurity in the Oxford area.
Empty Bowls is held in collaboration with the city of Oxford and Talawanda schools. The event is co-sponsored by Miami's office of community engagement and service.
Over the last 16 years, the organization has raised more than $88,000 for hunger relief efforts in Oxford, with the main beneficiary being the Oxford Community Choice Pantry. This year, the project has expanded to include the Miami Cares Food Pantry/Crossroads Outpost, the BackPack Program and the Open Hands Food Pantry.  These three local hunger relief organizations will be given $500 dollars for their causes.
"This will allow us to expand the reach of Oxford Empty Bowls," said co-organizer Connie Malone. "Through collaboration with these additional programs, we hope to build community while helping more of our friends and neighbors in need."
At Oxford Empty Bowls, luncheon guests will be able to choose from a collection of bowls decorated and donated by Miami University and Talawanda students, community groups and Oxford-area potters. Guests then fill their bowls with soup made by local cooks and keep their bowls as a constant reminder that there are always empty bowls in the world.
Homemade bread, desserts and beverages will also be served. The cost is $10 for adults; children under 10 may eat for free (bowl not included).
You can help
Oxford Empty Bowls has more than 200 volunteers each year who contribute a wide range of skills to its cause. This year, Malone and co-organizers Alice Laatsch and Ann Wengler would appreciate volunteers for the following:
Donate homemade soup, dessert or bread. Please contact Laatsch at laatsch@gmail.com if you can help.
Volunteer for a shift the day of the event (10:45-11:45 a.m.; 11:45 a.m.-12:45 p.m.; 12:45-2 p.m.; and 2-3:30 p.m.). Jobs include greeting guests; staffing the bowl area; serving and stirring soup; helping at the bread, beverage and dessert tables; washing dishes and cleaning up. If you are interested, contact Wengler at wengleak@miamioh.edu to be placed on the event schedule.
For more information, you can contact Malone at malonecm@miamioh.edu or visit the organization's Facebook page @OxfordEmptyBowls.