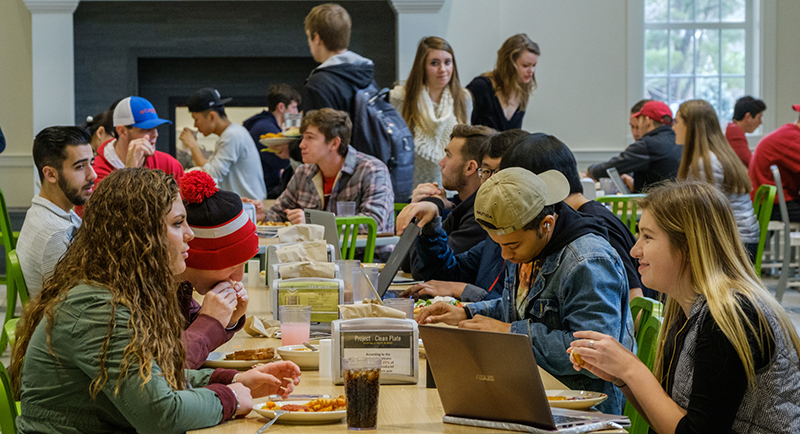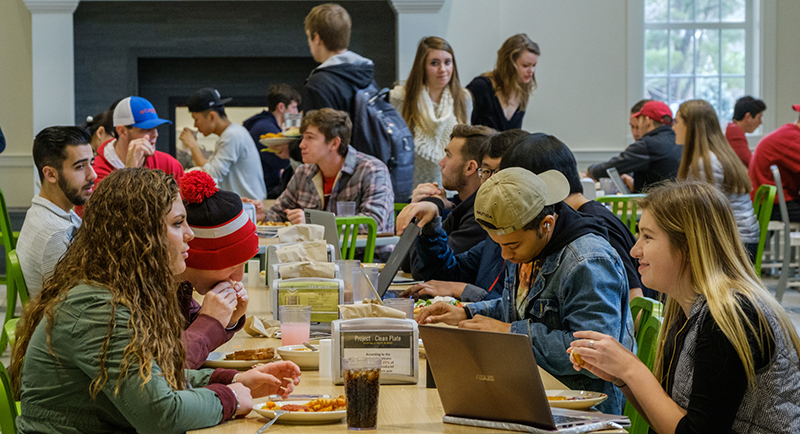 NetNutrition helps customers at Miami's dining facilities make educated food choices.
Photo: Scott Kissell
Nov 14, 2018
Miami offers NetNutrition to help you meet nutritional goals
By Kristal Humphrey, university news and communications
Miami University's dining services recently launched NetNutrition to help customers make educated food choices.
NetNutrition is an online dietary tool that pulls data in real-time from Foodservice Suite, Miami's menu database. It enables customers to:
View the menu offerings.
View the nutritional content and ingredients of each food item or a full meal.
Filter by food allergens and/or dietary preferences such as vegan and vegetarian.
Dining services previously used MyTray but changed to NetNutrition because of its functionality. NetNutrition communicates better with Foodservice Suite, is set up in a way that makes it easier to make changes and additions, and moves through the steps more easily on all devices.
It is also user-friendly for people who are doing a certain type of diet lifestyle. It goes the extra step of showing you all of the ingredients in an item, not just whether the item contains one of the eight major allergens.
To use NetNutrition, go to the dining services website and choose Menus and Nutrition. After you choose the dining location, date and meal (e.g., lunch), you can begin viewing food items.
The feedback from students and parents has been positive.
You can give your feedback to dining services via its Twitter account or by filling out a feedback form on its website.