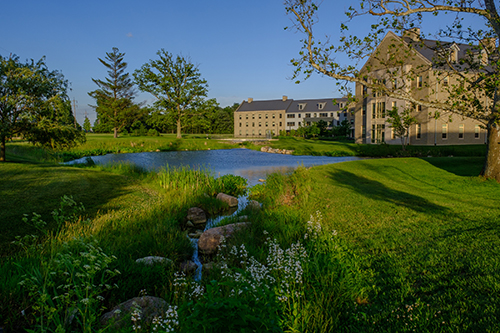 Jun 18, 2020
Miami President Gregory Crawford appoints Diversity, Equity, and Inclusion Task Force
Five pillars for change to serve as foundation for action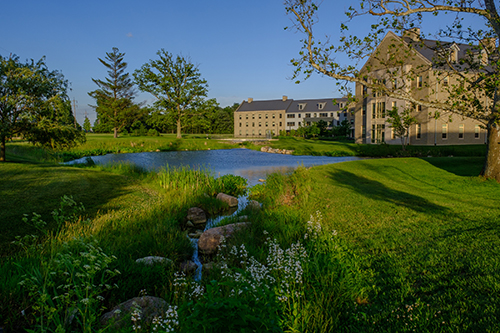 Miami University President Gregory P. Crawford joins with the nation and the world, speaking in solidarity in response to the recent events of racism inflicted upon the black community: "This. Must. End."
Crawford, who during the last several weeks listened and spoke to students, faculty, staff, alumni and colleagues, is frustrated by the lack of progress in the face of persistent inequalities both in the world and on the campuses of Miami University.
"Miami students, faculty, staff and community are suffering unjust pain, fear, anger and frustration. The pain has gone on far too long," he wrote to the Miami community. "At Miami University, we must all work to advance real and transformative change."
To take action and explore new avenues, Crawford has appointed the President's Diversity, Equity, and Inclusion Task Force, co-chaired by Vicka Bell-Robinson, director of residence life, and Anthony James, associate professor of Family Science and Social Work. Committee members will be announced soon.
"We recognize that there are a variety of opinions and ideas about how we should move forward as a society and community. We also recognize that there have been several diversity and inclusion related commissions/working groups/task forces in the past," said Bell-Robinson and James. "Our aim is to take a comprehensive and accountable approach to harness lessons learned from the past to help us make decisions on how to move forward in the future."
The charge stands on five pillars designed to build a more inclusive, diverse, inviting, safe and welcoming climate.
The full charge and a statement from the co-chairs are available online.
Dialogue and Allyship: Explore ways to provide opportunities to engage in structured, well-facilitated, open dialogues.
Cultural Competency: Commit to lifelong learning and updating our awareness, knowledge and skills to enrich and renew our intercultural competence.
Advocacy and Partnerships: Help students learn how to become effective advocates, responsible allies, engaged citizens and future leaders who will bring about positive, lasting change at Miami, in Oxford, in their local communities, in the state and in the nation.
Structural and Resource Support: Engage with each division on campus to explore and learn better ways to improve diversity and inclusion on campus.
Inclusion and Accountability: Explore recruitment, hiring, retention and promotion actions for underrepresented groups and ensure they are fair, equitable and always increasing and understand whether our curriculum is fully inclusive and reflective of all people.
 Crawford encourages all members of the Miami community to join this endeavor. We must steadfastly uphold inclusive excellence throughout Miami and our community.