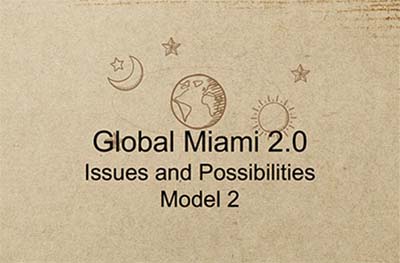 Jul 15, 2020
Global Miami Plan is undergoing a redesign
Redesign committee encourages feedback through its new Canvas site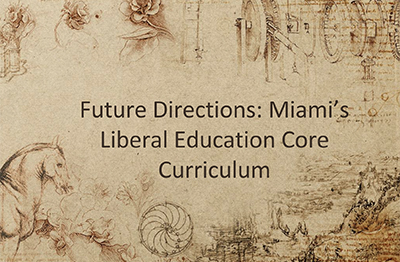 Log into the Global Miami Plan website in Canvas to view the models and provide feedback.
Miami University's Global Miami Plan is undergoing review and the redesign committee is encouraging feedback through its new Canvas site. Users have the option to enroll in the course to learn more about the three different models and participate in a Qualtrics feedback survey.
As a hallmark of Miami's commitment to liberal education, the Global Miami Plan seeks to provide students with an overview and a focus on the multi-disciplinary goals of a liberal education. While all students have particular interests and objectives professionally and intellectually, a liberal education helps them to develop new skills, engage in original thought and understand the world and their contributions in unique and significant ways. 
The Global Miami Plan redesign project began with the mandates of the 2020 strategic plan that included:
Simplify the Global Miami Plan.
Replace or eliminate thematic sequences.
Prioritize project-based learning.
Create in-depth experiences for students.
Anyone is welcome to sign-up and explore the information on the Canvas site.
The committee seeks as much feedback as possible to ensure the proposal of a unified model in the next year. 
The following information is available on the Canvas website: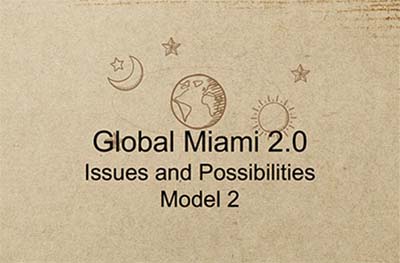 A complete PowerPoint of the 3 Possible Directions.
A narrated and captioned version of the PowerPoint.
A series of visual comparisons of the 3 possible directions.
An 2020-2021 academic year timeline.
A Qualtrics feedback survey to which all can contribute.
In the fall of 2019, the Global Plan Redesign committee met bi-weekly to review, discuss and seek input from as many stakeholders as possible. During the spring of 2020, the committee continued to seek input, share possible working models and continue to refine their process.
During the fall of 2020, the committee again will meet bi-weekly to review comments, suggestions and concerns, conduct a second round of listening sessions and distribute a formal survey.
In the Spring of 2021, the committee plans to present a unified model that incorporates the wide-ranging contributions made by the Miami community to create a robust, original and sustainable new Global Miami Plan.
For further questions, please contact Shelly Jarrett Bromberg at
jarretam@miamioh.edu
.