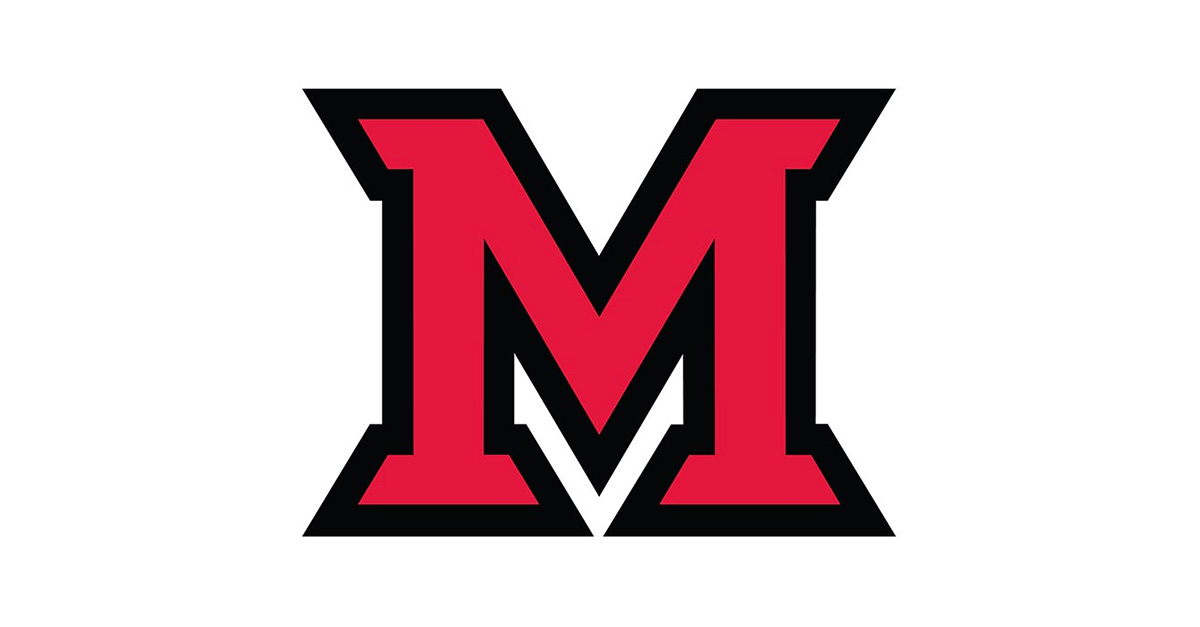 Feb 25, 2016
"Support" is the motto for Miami's culinary support center
By Kristal Humphrey, university news and communications
As a chef in Miami's culinary support center, Mary Johnson takes the idea of "support" seriously. In addition to her and her team supporting the campus dining locations, she is also aware of how important support is in her food creations.
Chef Mary Johnson
Johnson and two of her team members — Barb Hutten, assistant cook, and Molly Rhodus, food service assistant — shared what's it's like to work in the center.
Johnson came to Miami in 2006 soon after graduating from culinary school. Hutten has also been at Miami since 2006 and Rhodus since 2001.
Q:  What do you do at the culinary support center?
A:  I am in charge of two areas: Hot Productions and GM (garde manger). I order the ingredients, check the orders when they arrive and supervise a staff of 12 to make sure recipes are being followed.
Q:  What is the difference between Hot Productions and GM?
A (Mary):  GM (pronounced gard man-ZHAY) is where we assemble the cold items such as sandwiches and salads — the "grab and go" items. We also make sauces and salsa and slice various meats and cheeses. All of the items are sent to campus dining locations.
In Hot Productions we make things like soups, pastas, sauces, sushi rice, BBQ ribs, veggie burgers and many other dishes specific to certain events. Hot Productions also does all the cooking and roasting for GM such as roasted almonds and potatoes.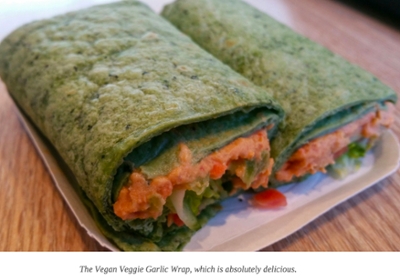 The Vegan Veggie Garlic Wrap is one of the "grab-and-go" items prepared by Johnson and her team for Uncle Phil's Express. Read more about it on the dining blog The Miami Spread.
Q: Molly and Barb, which area do you work in?
A (Molly): I'm in GM and work on several different things like parfaits, salads, and especially sushi. The 10 of us work in an assembly line to get things done.
A (Barb): I'm in Hot Productions, and it's me and one other person. I focus on soups and sauces. We use 500 pounds of tomatoes a week for one batch of tomato soup.  That makes 85-90 gallons.
Q: You said items are sent to the dining locations. How does that process work?
A:  Every morning we receive orders from them and check that we have what we need to fill those orders. They order 2-3 days out. People at the dock pull the items and load them on the truck. There are three deliveries per day to the dining locations.
Q: What is the most challenging thing about your job?
A (Mary):  Since it's a fast-paced environment, I need to be professional and positive in stressful situations. I also need to be a problem solver because of the day-to-day issues that pop up. We have to make sure every effort has been made to get our customers what they need in a timely manner.  Working with a staff with such high standards is what makes it work. 
A (Molly): Meeting deadlines and working in a tight space — 10 people in one kitchen.
A (Barb): The fast pace, but I enjoy it.
Q: What do you like about your job?
A (Mary):  I like to work. Most people my age are ready to retire, and I'm only 10 years into this career. I enjoyed being home to raise my seven children, and my career is another thing that makes me feel valued.  I get that from my bosses and staff.
A (Barb): There is something different every day. We do a lot for catering and what they need is not consistent and is sometimes needed quickly.
A (Molly): The teamwork we have. Everyone pitches in where needed.
Q:  Mary, I've heard you make gingerbread houses and carvings from vegetables and fruit.  How did you learn to do that?
A:  I was self-taught. My dad was in the military but also built houses.  My siblings and I helped and that helped me learn how things are built.  It also helps with decorating cakes — to know how to stack the cakes to distribute the weight. Icing a cake is no different than plastering a wall.