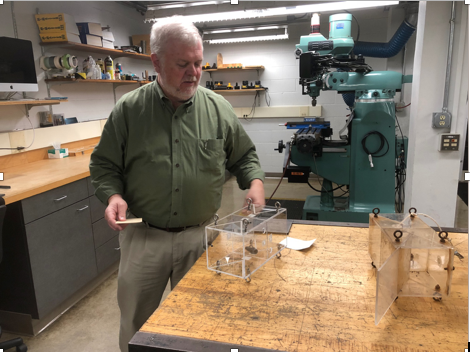 May 09, 2018
From instrument repair to financial fixes, Bill Lack to help veterans during retirement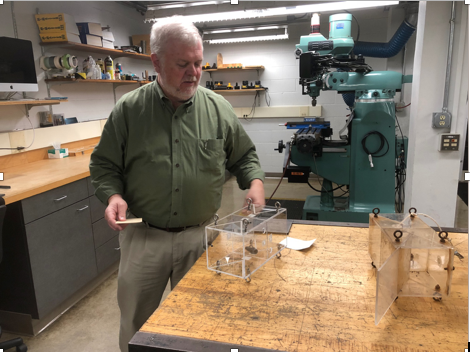 Bill Lack works on one of many instrument repair projects he's led during his 32 years at Miami.
By Paige Hepner, university news and communications intern
After 32 years at Miami, Bill
Lack,
will retire June 29 with fond memories of the people he has worked with
and
of the repairs and projects too numerous to list here.
When Lack graduated from Western Hills High School in Cincinnati, he joined the Navy, where he served four years, three of them stationed aboard the USS Saratoga. After the Navy, he went to work for Phillips Electronics, where he serviced analytical x-ray equipment. Lack then found his way to Miami in 1986, where he began working as an instrument repair technician in Miami's instrumentation laboratory.
In 2001, Lack was promoted to director, overseeing laboratory maintenance, consultations, training, construction of specialized tools and more on all of Miami's campuses. There is no average workday as each has always been different, which he has enjoyed.
When asked about the most notable projects his department has completed in his time at Miami, Lack mentioned the
Konvergence
project
, which was done for Susan Ewing in art.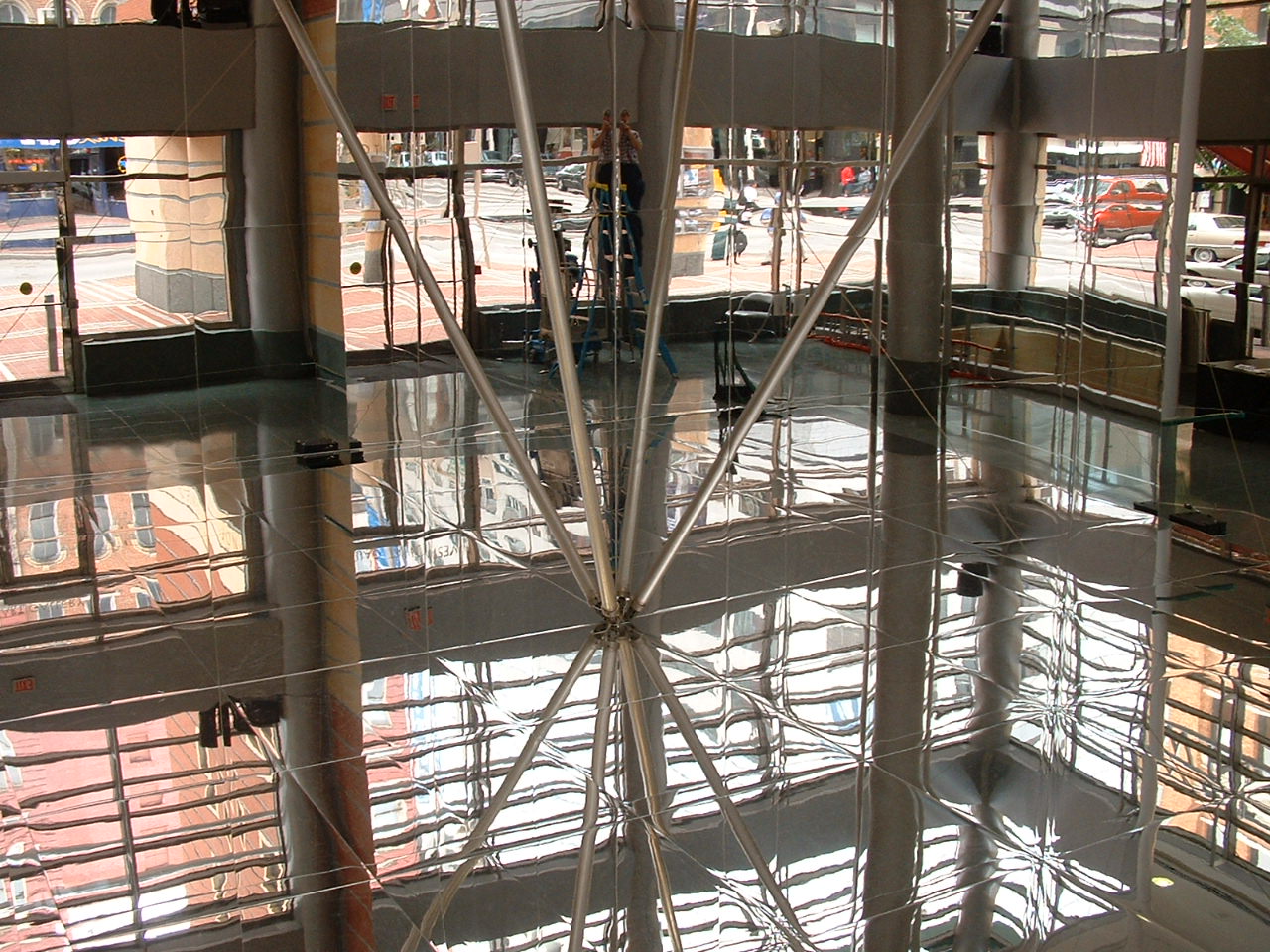 The Konvergence project posed a rewarding challenge for Bill Lack and his team.
It consisted of two 16-foot walls and a 16-foot floor that
were
made of acrylic mirrors and a 19-foot titanium pole. The mechanism to mechanically and electronically move the pole (by use of a joystick) was done by the staff of the laboratory. The artwork's highlight was the reflection of the pole
off
the various reflective surfaces.
This project was initially displayed in the Weston Art Gallery at the Aronoff Center for the Arts in Cincinnati and later at the Miami University Art Museum. Lack enjoyed the challenge and was proud of the dedication of his entire team to make the huge project a success.
Once he retires, Lack wants to help veterans by working with organizations such as Heroes' Fund and the USS Saratoga Association. He is the current chairman of Heroes' Fund, which provides emergency financial assistance to combat-zone veterans in need, hoping to, "get them back on a trouble-free financial path." He also will run for office within the USS Saratoga Association and will be attending the association's reunion in San Antonio later this year.
Lack also plans to vacation in Key West with his wife Linda, who also works at Miami. Lack lit up with excitement when telling the story
about
how he met his wife.
"If you are a Jimmy Buffett fan, you know who Captain Tony Tarracino is. Well, Captain Tony introduced my wife and
I
in his bar while we both happened to be in Key West in 1988. We were both visiting separately from Cincinnati and were introduced by a legend. It's not only a great story, it's even true."