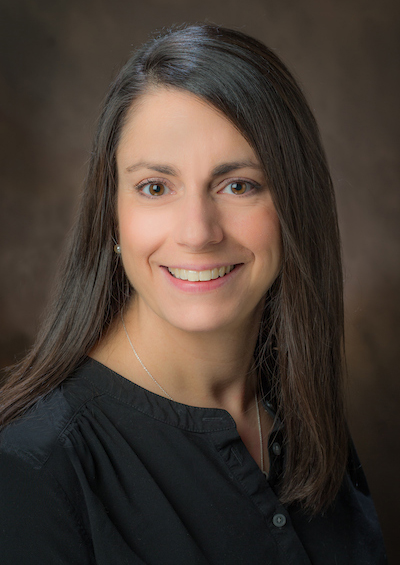 Jan 07, 2019
Celine Walton helps Miami employees balance their wellness wheel
By Kristal Humphrey, university news and communications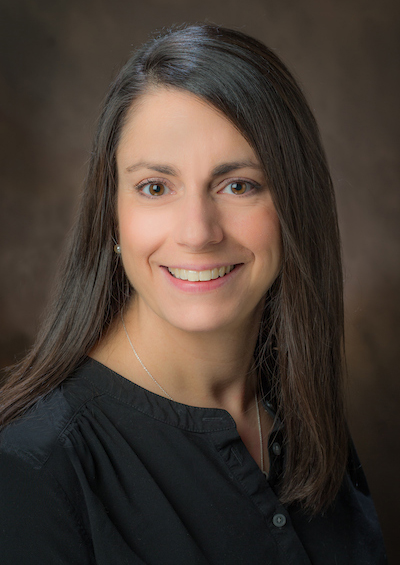 Miami University's benefits and wellness department helps employees balance the six dimensions of wellness.
Celine Walton, wellness coordinator, focuses on the physical dimension through fitness classes, nutritional information and more. She says that people who are eating the right things are fueling their brains in the proper way and are able to be more effective in their jobs.
Walton and others are behind the scenes helping Miami employees be as healthy as possible.
Q: What are the six dimensions of wellness?
A: Physical, emotional, spiritual, intellectual, occupational and social. We look at them as a wheel. If you divide the wheel into sections (the dimensions) and how far you go out from the center is how content you are in each dimension, you would find that the wider and more balanced it is, the easier your wheel will roll.
Q: What do you do to help employees with the physical dimension?
A: I coordinate a new Fitness 4 Life schedule in the spring, summer and fall. I also find a recipe that uses the Superfood of the Month highlighted on the dining blog and provide that snack at the employee fitness center in Phillips Hall. We want people to think outside of the box and try new things.
In addition, I do health coaching, cooking classes and tobacco cessation classes, as well as plan wellness challenges like Tour de Fitness and Way to Go H20. I'm always open to feedback on our fitness classes and wellness challenges and new ideas for both. The schedules for all activities are on our website.
Cassie Wilson, the assistant director of wellness, and I also work together to do stress less programs and coordinate initiatives like the Week of Wellness and Benefits and Wellness Fair.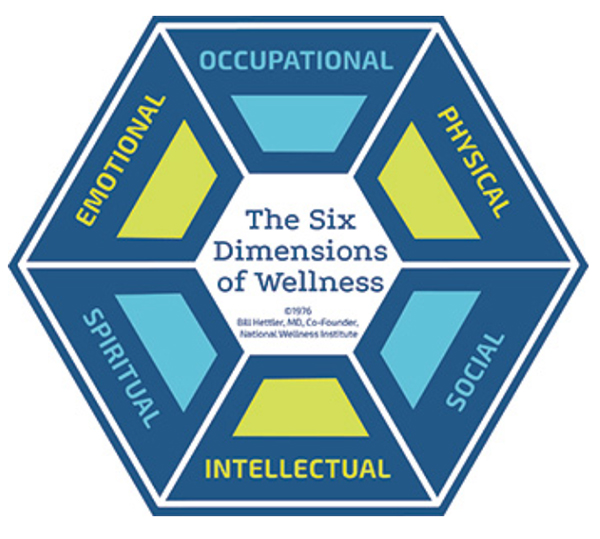 Q: What do you enjoy most about your job?
A: One thing is that it's never boring. We are always working on one program and putting together another one.
The other thing is that I get to help people develop healthier lifestyle changes. The area where I get to most often see the results is health coaching. I'm not here to tell my clients what to do; I'm here to guide them through the process. It's amazing to watch them go through it and, after talking it out with someone, see the light bulb go off so they are able to make the lifestyle change.
Q: What would people be surprised to know about you?
A: I am deaf and have a cochlear implant. The funny thing is, and it makes no sense for a person who is deaf and has a cochlear implant, I cannot stand silence. I love noise.
Q: As someone with a hearing impairment, how do you communicate with your clients?
A: The external part of my implant is called a speech processor, which is how I "hear." It also has a telephone function. It changes the microphone to telephone input to pick up the sound waves from the phone device and transmit them through my speech processor and implant. That's how I hear on the phone.
What I hear is delayed by a couple seconds, even in face-to-face conversations, but I also read lips to fill in the gaps. Being on the phone is more challenging because I can't read lips.
Since my processor takes in everything and picks up certain phonetics easier than others, I can have trouble following conversations in a large group meeting. I share a video every year with the interns I supervise to help them understand what the process is like for me.
My cochlear implant is an amazing piece of technology, and I'm thankful to have it. I think most people are blown away when they find out about it.
Q: What else would people be surprised to know about you?
A: People are also surprised that I've seen an open-heart surgery. It was during an internship in cardiac rehab at Christ Hospital while I was getting my master's in kinesiology, exercise physiology at Miami. It's the most amazing thing I've ever been part of besides the birth of my child. I loved every minute of it.