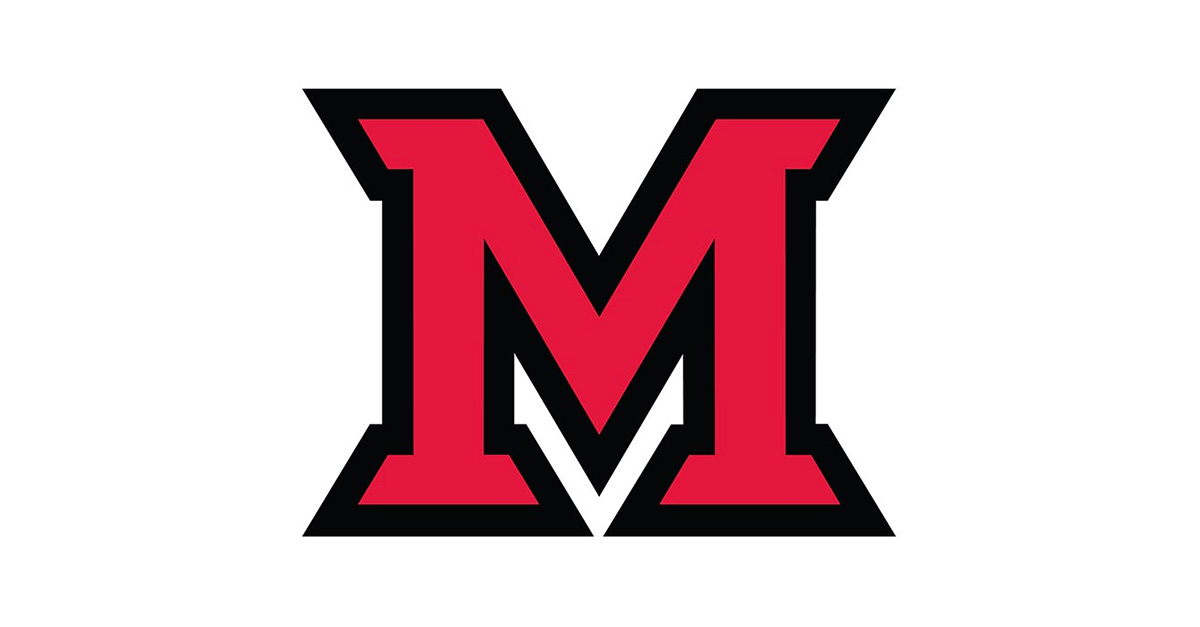 Jan 15, 2014
Yu (Jade) Morton named 2014 IEEE Fellow
Yu (Jade) Morton, professor of electrical and computer engineering at Miami University, has been named an IEEE Fellow. She is recognized for contributions to the understanding of ionospheric effects on global navigation satellite signals.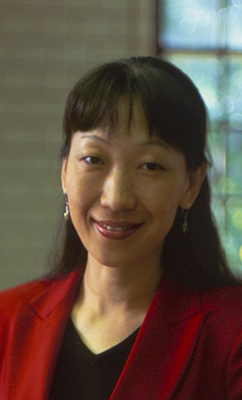 Jade Morton, professor of electrical and computer engineering
IEEE (pronounced "Eye-triple-E") — the Institute of Electrical and Electronics Engineers — is the world's leading professional association for advancing technology for humanity. Through its 400,000 members in 160 countries, the IEEE is a leading authority on a wide variety of areas ranging from aerospace systems, computers and telecommunications to biomedical engineering, electric power and consumer electronics.
The IEEE Grade of Fellow is conferred by the IEEE Board of Directors upon a person with an outstanding record of accomplishments in any of the IEEE fields of interest.
IEEE Fellow is the highest grade of membership and is recognized by the technical community as a prestigious honor and an important career achievement.
Morton is a member of the Aerospace and Electronic Systems Society, Microwave Theory and Techniques Society, Signal Processing Society and Women in Engineering Society (WIE) of the IEEE.
Leading expert in advanced Global Navigation Satellite Systems
Morton's research interests are in advanced Global Navigation Satellite Systems (GNSS) receiver algorithms for accurate and reliable operations in challenging environments; studies of the atmosphere using radar and satellite signals; and development of new applications using satellite navigation technologies.  
Her research has contributed to understanding of space weather phenomena and their effect on GNSS signals and advancement of satellite navigation technology. 
With expertise in both satellite navigation and space science, Morton has integrated knowledge and methodologies from these two fields and created innovative solutions to advance knowledge and applications in both fields. 
She developed multi-domain processing techniques of GNSS signals to improve GPS coordinate measurement precision — which directly impacts emerging applications such as precision agriculture, precision aircraft landing and intelligent transportation.  
She established a network of multi-constellation GNSS receivers that autonomously recorded signals as they were affected by space weather at various locations around the world. This information has been used to design and develop more robust receivers and to study the causes and effects of ionopsheric disturbances on radio signal propagation. 
Techniques she has developed have made it possible for GPS receivers to generate navigation solutions when only a few, or even no, satellites can be tracked by conventional methods.  
Recent honors
Morton is also the recipient of the 2014 Thurlow Award from the Institute of Navigation (ION) in recognition of outstanding contributions to the science of navigation.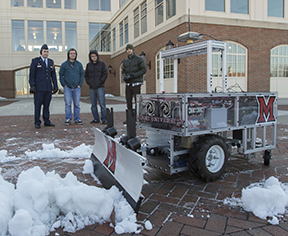 (Click on photo to view short video of 2014 RedBlade practicing in last week's snow) Jade Morton initiated and has been advising student teams since 2004 on Miami RedBlade, an award-winning multi-functional autonomous robot that can mow grass, plow snow and navigate in complex environments. The RedBlade snowplow team members will compete with RedBlade (above, the 2013 RedBlade team) in the Fourth Annual ION Autonomous Snowplow Competition Jan. 23-26 in St. Paul, Minn.
She received Miami University's 2013 Distinguished Scholar Award for sustained excellence in research in the applied and natural sciences and Miami's 2013 Jennie Elder Suel Distinguished Woman of Color Award.
Among many other leadership positions, she was the 2011 president of the International Association of Chinese Professionals in Global Positioning Systems (CPGPS) and is the 2012-2014 chair of the Institute of Navigation Satellite Division. 
She is a member of the editorial board of the Springer journal GPS Solutions and an associate editor for IEEE Transactions on Aerospace and Electronic Systems.
Morton received her bachelor's degree from Nanjing University, China; her master's degree in electrical engineering from Case Western Reserve University; and her doctorate in electrical engineering from Pennsylvania State University in 1991. She was a post-doctoral research fellow at the University of Michigan Space Physics Research Laboratory from 1991 to 1993.  She became the first electrical engineering faculty member at Miami in 2000 after a seven-year departure from academia to start a family.
She is the only IEEE Fellow at Miami and is only one of six 2014 IEEE Fellows elected from Ohio.