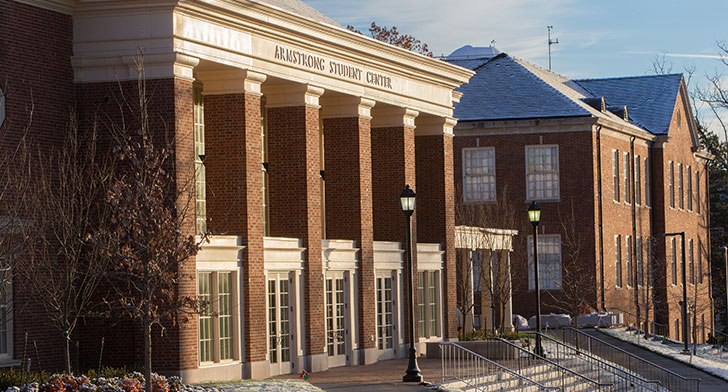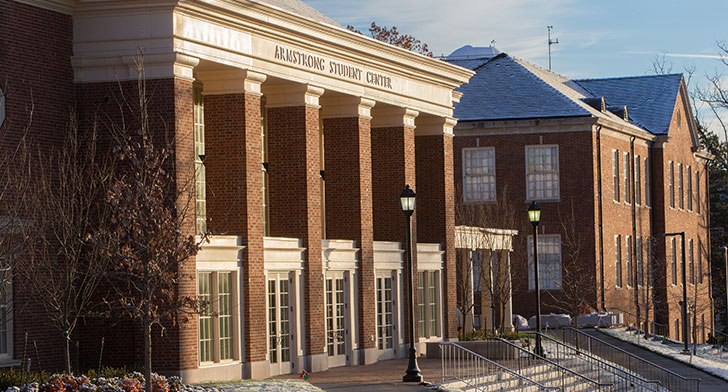 The Armstrong Student Center
Jan 26, 2014
"You can already feel the energy"
It's open. The Armstrong Student Center officially began its 24/7 daily operation at 7 a.m. Monday, Jan. 27. From 10 a.m.-8 p.m. staff members, building managers and Armstrong student board members will give hourly tours. Monday also begins two weeks of activities leading up to a campuswide dedication ceremony and open house 2-4 p.m. Friday, Feb. 7.
"I am unbelievably excited for the opening of the Armstrong Student Center and all of the potential this building has for enhancing the Miami experience for all of our students and generations to come," said Nick Miller, Armstrong Student Center board chair and a senior integrated social studies education major.
Open to the public, the Feb. 7 dedication will feature a brief program and presentation featuring Mike and Anne Armstrong and will be followed by musical entertainment, building tours and complimentary tastes.
Sixty percent of the facility is funded by more than 11,000 alumni and friends who donated $32 million to date.
"We are ready," said Katie Wilson, director of the center. "Over the past several weeks, we have worked hard training staff, and housing and dining tested recipes at the Armstrong Center's six locations to the delight of people on campus who were able to take a peek and a taste prior to the official opening."
High energy
"You can already feel the energy throughout the Armstrong Student Center," said staff photographer Scott Kissell, who has followed construction through his lens, and who couldn't help notice the excitement and positive feedback from early visitors to the center.
Highlights of the two-week celebration include a Winter Mega Fair 5-8 p.m. Tuesday, Jan. 28, featuring student organization information; and SnowBall 8 p.m.-1 a.m. Thursday, Jan. 30, a semiformal event that celebrates student leadership and the Armstrong Student Center. Tickets are free and available at the Miami Box Office. 
Throughout the week, visitors can enjoy student performances and other fun activities. Friday, Jan. 31, is "Community Day" with viewings of movies and performances. Monday, Feb. 3, the kickoff lecture for Black History Month includes Myrtis H. Powell, vice president for student affairs emeritus, and Ron Scott, associate vice president for institutional diversity, to reflect on "Diversity: Old Miami, New Miami."
Visit the Armstrong Student Center website for more information. Miami counted down to the grand opening with special feature stories and behind-the-scene-looks at the creation of the Armstrong Student Center.  View online.