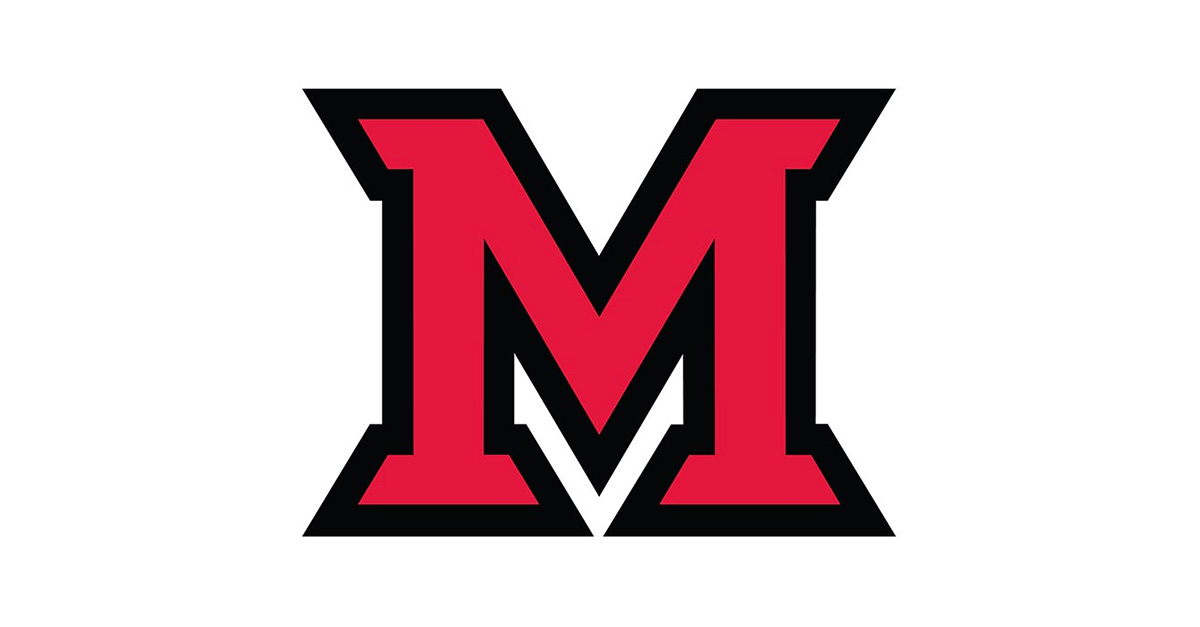 Feb 04, 2014
Miami's own Monuments Man leaves legacy with art museum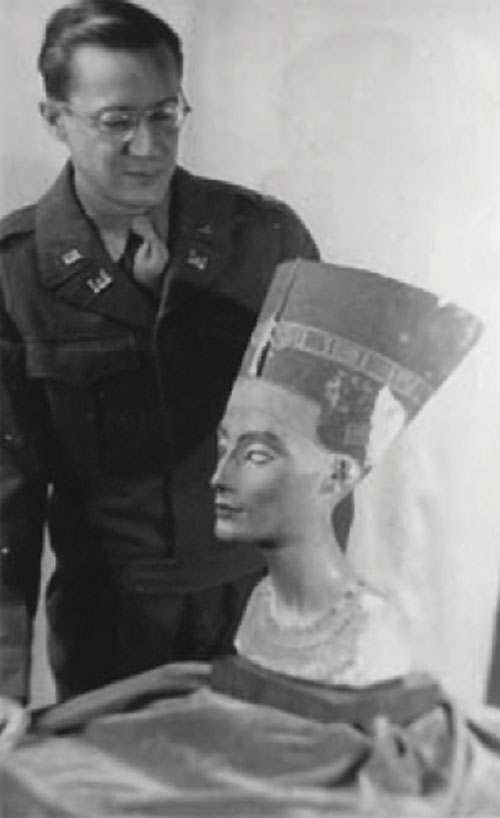 Alumnus Walter Farmer (Miami '35) with the bust of Queen Nefertiti when he served as a one of America's Monuments Men during World War II.
With an "eye for art," the legacy left by Miami University alumnus Walter Farmer began while serving in World War II when he was one of America's Monuments Men saving priceless artwork.
Farmer's love for art continued throughout his lifetime, and in the 1970s he became a founding donor for the Miami University Art Museum.
The story behind a United States Army corps charged with preserving the world's cultural heritage came to life in Robert Edsel's 2009 book, The Monuments Men: Allied Heroes, Nazi Thieves, and the Greatest Treasure Hunt in History.  A new film, "Monuments Men," co-written and directed by its leading actor George Clooney, is to be released Friday, Feb. 7. 
Although not one of the main characters depicted in the movie, the late Walter Farmer (Miami '35) served from 1945 to 1946 in key positions of the army's Monuments Men mission.  The mission included about 345 men and women from 13 nations who eventually returned more than 5 million artistic and cultural items stolen by the Nazis.
Attention to detail
"His organizational skills and attention to detail caught the attention of his supervisors, and after only two months Farmer was put in charge of the Wiesbaden Collecting Point," said Robert Wicks, director of the art museum. "As a trained architect and interior designer, he also had a good eye."
That "eye" and his love for art stayed with him after the war, and he soon became instrumental in planting the seeds for art museums in Ohio and Texas. By the early 1970s, Farmer owned an eclectic collection of art that he offered to Miami University. His extensive holdings included Roman and Greek antiquities and Pre-Columbian ceramics and became the foundation for Miami's art museum.
"Generously he provided us with his collection, but his stipulation was that we build an art museum to display them," said Wicks.
In 1978 Miami opened the art museum, which today frequently displays pieces from Farmer's vast collections.  One particular piece is a favorite of Wicks.
"A remarkable vase (hydria) from ancient Greece, dated to the middle of the sixth century B.C.E., is one of the gems from the Farmer Collection.  Currently on display in our galleries, it is a wonderful example of the black-figure tradition and one of the few such works in the United States attributed to the artist Lydos."
The museum premiered three new spring exhibitions Feb. 4 including the "African Art: Confronting Assumptions, Challenging Values" that features several pieces from Farmer's collection. Learn more about the museum's exhibitions online.
Read more about Capt. Farmer in an upcoming story featured in the spring issue of Miamian, Miami's alumni magazine, available in March.
written by Carole Johnson, university news and communications, carole.johnson@MiamiOh.edu