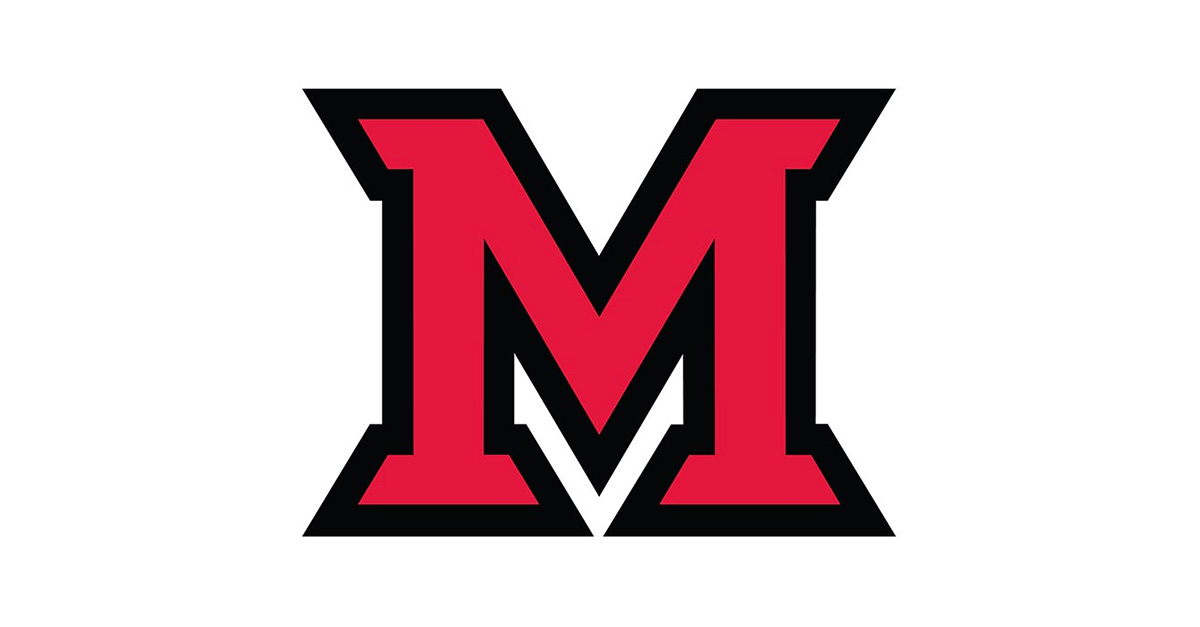 Mar 14, 2014
Coles to be inducted into MAC Hall of Fame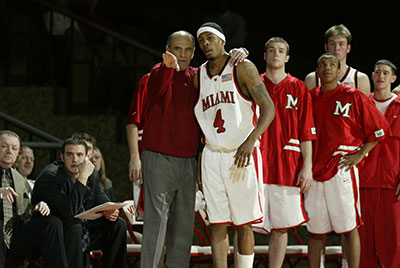 Charlie Coles to be inducted into MAC Hall of Fame. (Photo courtesy of Miami University Athletics)
Former Miami University men's basketball head coach and 1965 alumnus Charlie Coles is one of seven individuals who will be inducted into the Mid-American Conference Hall of Fame on Tuesday, May 13, during the MAC Honor's Dinner in Cleveland.
Coles joins Judy Devine (Kent State, administration), Harry Houska (Ohio, wrestling), Jim Lessig (MAC/Bowling Green, administration), Caroline Mullen-Kearney (Western Michigan, women's track and cross country), Sally Northcroft (Ball State, field hockey) and Joe Novak(Northern Illinois, football) – also a Miami University alumnus ('67) and inductee into Miami's Hall of Fame and Cradle of Coaches Association – as part of the MAC Hall of Fame Class of 2014. 
Coles represented Miami with success throughout his entire career which began as a student-athlete and continued as an assistant coach and head men's basketball coach. Coles guided his teams to more Mid-American Conference wins than any other men's basketball coach in MAC history amassing a league record of 218-155 (.584) in 22 seasons as a head coach.
Coles earned three letters at Miami from 1963-65, was named Second-Team All-MAC as a junior and senior and was a member of Miami's MAC Co-Championship team in 1964-65.  He averaged double figures in scoring all three seasons, including an 18.5 points per game average as a junior. Coles ranks 30th on Miami's career-scoring list with 1,096 career points and his 15.4 ppg career average ties for 10th all-time at Miami.
Coles began his head coaching career at Central Michigan for six seasons (1985-91). Coles spent two seasons as an assistant coach at Miami (1994-96) before being named head coach in 1996. He went on to serve 16 seasons as head coach (1996-2012) and is Miami's all-time leader in wins with a 263-224 career record and finished his career tied for second among MAC coaches for career coaching wins with a record of 355-308.  As a MAC head coach, his teams made eight postseason appearances (Central Michigan: NCAA 1987 – Miami: NCAA 1997, 1999, 2007; NIT 2005, 2006; CBI 2008, 2011).
Coles was a legend in Oxford both for his success on the court and for his loveable and engaging personality off the court. Coles directed his first Miami squad to a 21-9 record and the 1997 NCAA Tournament and became just the second coach in Miami history to lead his team to the MAC title, 20 or more wins and the NCAA Tournament in his first season. 
Coles led Miami to an NCAA Sweet 16 appearance in 1999 with wins over Washington and Utah, which marked the first time a Miami team won two games in the NCAA Tournament. Also in 1999, Miami won its 20th MAC regular-season championship en route to a school-record-tying 24 victories (24-8) and also earned its highest national ranking in 20 years, finishing the season with the No. 20 spot in the USA Today/ESPN Coaches' poll.
Read more online at www.MURedHawks.com.