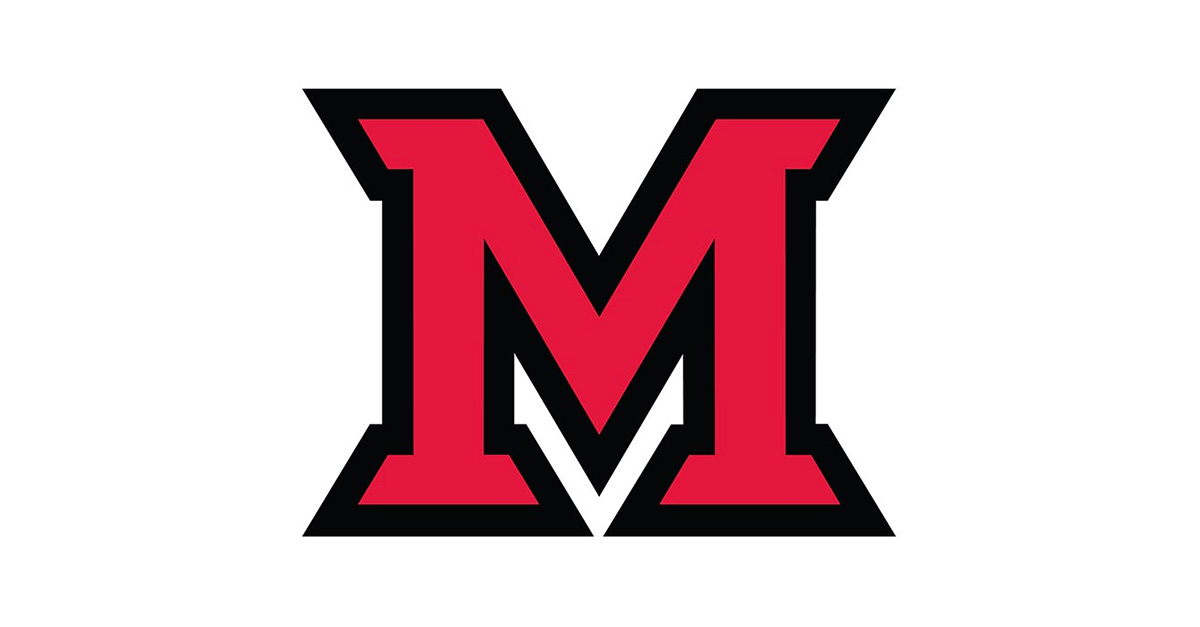 Mar 03, 2014
Alumna receives Presidential Award for Excellence in Mathematics and Science Teaching
Natalie Harr (Miami M.Ed. '09) received a 2012 Presidential Award for Excellence in Mathematics and Science Teaching (PAEMST). She was one of 102 K-12 science teachers announced by President Barack Obama to receive the $10,000 award from the National Science Foundation.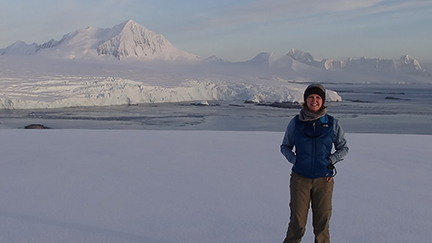 First-grade teacher Natalie Harr (Miami M.Ed. '09) at Palmer Station, Antarctica. She was part of a research expedition team to Antarctica led by Richard Lee, Miami University Distinguished Professor of Biology, December 2011-February 2012.  She is one of 102 science teachers to receive the 2012 Presidential Award for Excellence in Mathematics and Science Teaching (PAEMST), presented in a ceremony at the White House this week.
The 2012 PAEMST award winners were announced in December 2013. The recipients are invited to Washington, D.C., for an awards ceremony and several days of educational and celebratory events, including visits with members of Congress and the administration, March 2-5.
The PAEMST is awarded annually to outstanding K-12 science and mathematics teachers from across the country. The winners are selected by a panel of distinguished scientists, mathematicians and educators following an initial selection process done at the state level. 
"These teachers are inspiring today's young students to become the next generation of American scientists, mathematicians, and innovators," Obama said. "Through their passion and dedication and by sharing their excitement about science, technology, engineering, and math, they are helping us build a promising future for all our children."
Harr, a first-grade teacher at Crestwood Primary School in Mantua, Ohio, has been an educator for nine years.
She earned a master's of arts in teaching biological science in 2009 through a scholarship from Miami that inspired her "to teach and share science with renewed vigor."   
"The Presidential Award means that my efforts to perfect the art of teaching each new day in the elementary classroom have been recognized by my colleagues in the state and the nation. I am honored to be considered a role model in my field as I strive to make science relevant to learners, help them to develop a positive attitude about STEM careers and encourage them to view themselves and their teachers as scientists who make a difference," Harr said.

Members of the 2012 Antarctica research expedition team, left to right: Shin Goto, Graduate School of Science, Osaka City University, Osaka, Japan; Natalie Harr; Richard Lee, Miami University Distinguished Professor of Biology; and David Denlinger, Distinguished University Professor of Entomology at Ohio State University. Not pictured, Yuta Karawasaki, Miami doctoral student in biology.
Antarctic Connection
Harr was invited by Richard Lee, University Distinguished Professor of Biology, to join his research team on his eighth research expedition to Palmer Station, Antarctica, December 2011-February 2012. She led the team's educational outreach program to stimulate interest in Antarctic biology and research in younger students. 
"Natalie did an exceptional job assisting with our field research and in coordinating our outreach program. She succeeded in mobilizing more activities for children and support within her school district, and nearby districts, than any other teacher who has worked in this capacity," said Lee.
She was the first primary teacher invited to join the Lee's five-person team on the six-week expedition to Antarctica, where they conducted research on Belgica antarctica, the world's southernmost free-living insect.  
Her work connected Crestwood and thirty other school districts/educational organizations nationally with current polar research through her outreach website, www.crestwoodexplorestheworld.org which featured GigaPan panoramic photography, video clips and the student favorite – Nature Nat's blog. 
In addition to conducting her research duties, Harr spearheaded the largest educational outreach initiative in the team's history.  She presented and coordinated talks and Skype sessions that reached more than 6,000 school children, teachers and community members.  
In recognition of her work, Harr was awarded an Antarctica Service Medal presented by the National Science Foundation.
Albert Einstein Distinguished Educator Fellow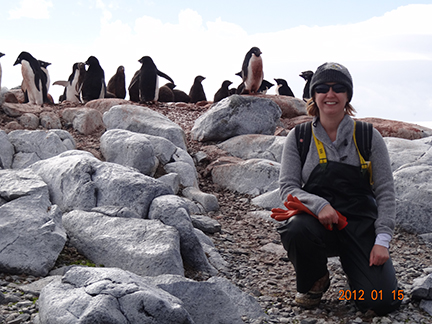 Natalie Harr ("Nature Nat") in Antarctica. Adelie penguins in the background.
She is currently a 2013-2014  Fellow in the Albert Einstein Distinguished Educator Fellowship Program., serving her fellowship placement at the National Science Foundation's Computer and Information Science & Engineering Directorate. 
"I am delighted that Natalie has joined us in the endeavors of the National Science Foundation's Cyberlearning: Transforming Education program," said Janet Kolodner, program officer and Harr's sponsor.
"The program's mission is to help us envision, design and learn how to effectively use the next generation of learning technologies. Natalie is providing a teacher's perspective to our program and helping our funded investigators make what they are learning available to teachers and others who might put those technologies to good use."
The Fellowship Program provides a unique professional development opportunity for accomplished K-12 educators in the STEM fields to serve in the national education arena. Fellows spend 11 months working in a Federal agency or in a U.S. Congressional office, bringing their extensive knowledge and experience in the classroom to education program and/or education policy efforts.
Written by Susan Meikle, university news and communications, meiklesb@MiamiOH.edu.