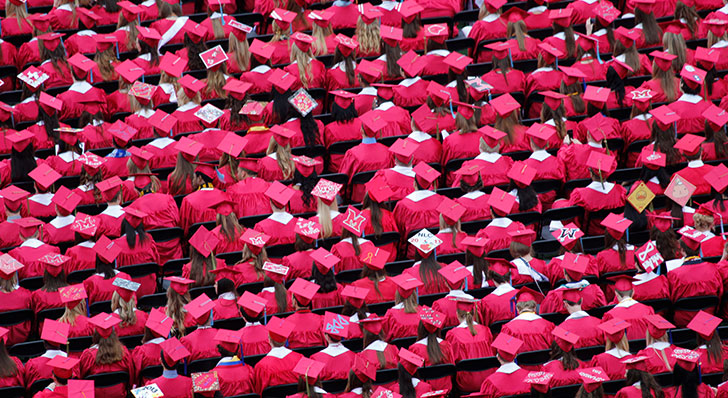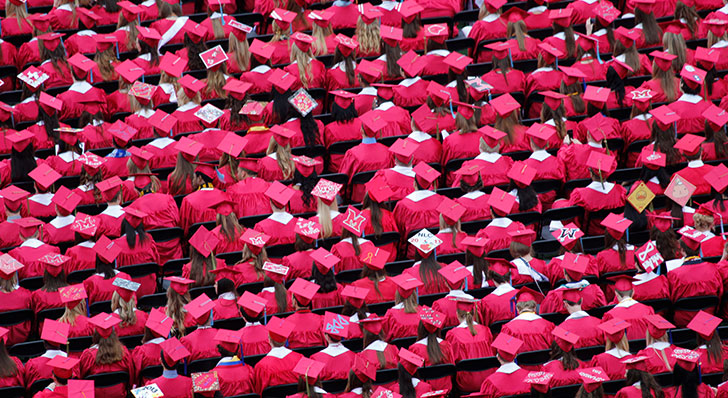 Miami University welcomes Forest Whitaker as keynote for Commencement 2014: #MiamiOH2014
Photo: Scott Kissell
May 12, 2014
Miami to award 4,056 degrees: Oscar winner Forest Whitaker keynote speaker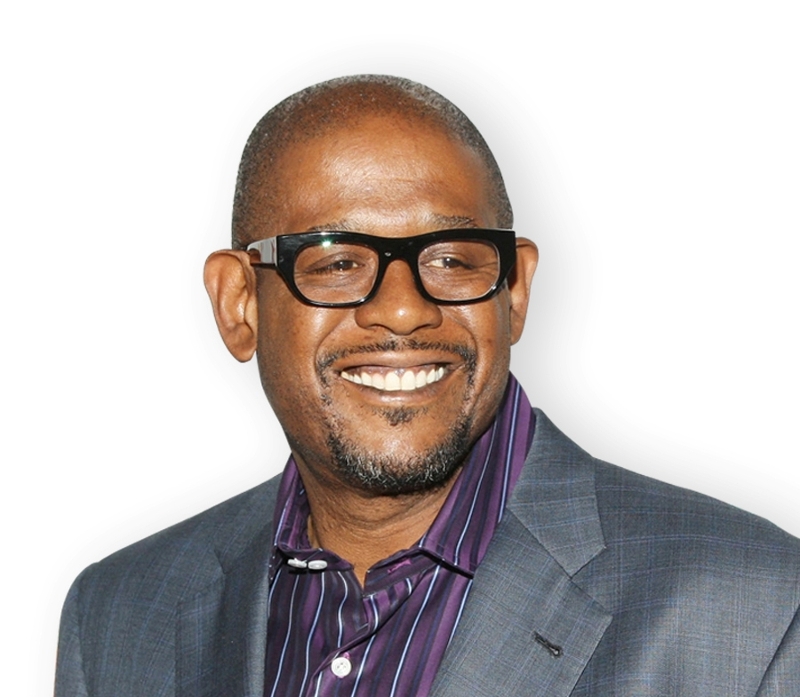 Forest Whitaker
Oscar-winning actor Forest Whitaker is the featured speaker at Miami University's spring ceremony, 1:30 p.m. Saturday, May 17, at Yager Stadium. Miami will award 4,056 degrees.
Whitaker — who also has made a name for himself behind the camera as a director and producer — won an Academy Award and a Golden Globe for his performance as Ugandan dictator Idi Amin in the 2006 film, "The Last King of Scotland."
Whitaker recently won the NAACP Chairman's Award for his acting career and work as an advocate for peace in some of the most violent places in the world, such as South Sudan and Tijuana, Mexico.
He will receive an honorary doctorate degree from Miami during commencement ceremonies. Karen Dawisha, Miami University's Walter E. Havighurst Professor of Political Science, will receive Miami 's prestigious Benjamin Harrison Medallion.
Miami President David Hodge will preside over the ceremony. Degrees to be awarded include 56 certificates, 99 associates, 3,453 bachelor's, 419 master's and 29 doctorates. During the ceremony, doctoral candidates will be individually recognized and hooded; master's degree candidates will be individually recognized; bachelor's and associate degree candidates will be recognized by division; and ROTC candidates will be commissioned.
Commencement will be held rain or shine. However, if severe weather is predicted, the university ceremony may be shortened and/or canceled.
Information on the status of the ceremony will be broadcast on 88.5 FM and 91.7 and online at www.MiamiOH.edu.
All bags will be checked upon entering the stadium  for the ceremony. Guests are asked to leave all nonessential items in locked vehicles and arrive early.
More information can be found online at www.MiamiOH.edu/commencement.
Share the experience. Use the hashtag #MiamiOH2014 when talking about graduation and related festivities on social media.
Miami will stream the commencement ceremony live on the Web. Anyone with an Internet connection, smart phone or tablet device will be able to watch the commencement ceremony in real time on the day of the event. Information and a link to see the Web stream will be at www.MiamiOH.edu/commencement.
Divisional Recognition Ceremonies for each academic division will also be held throughout commencement weekend.