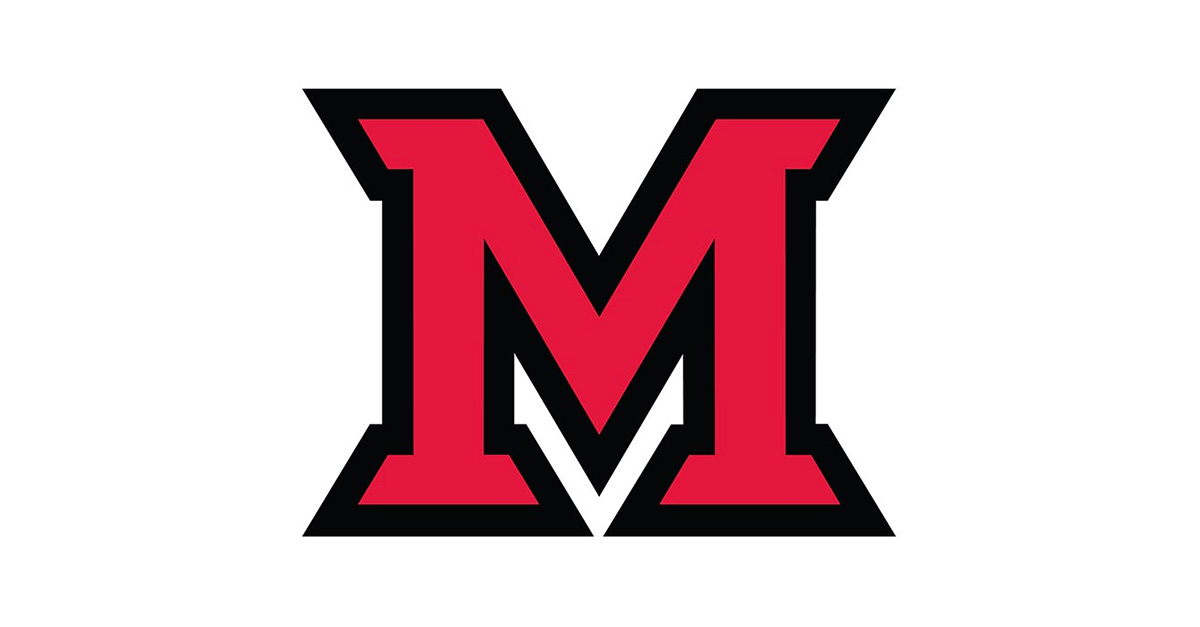 May 06, 2014
Miami lands Race to the Top educator grant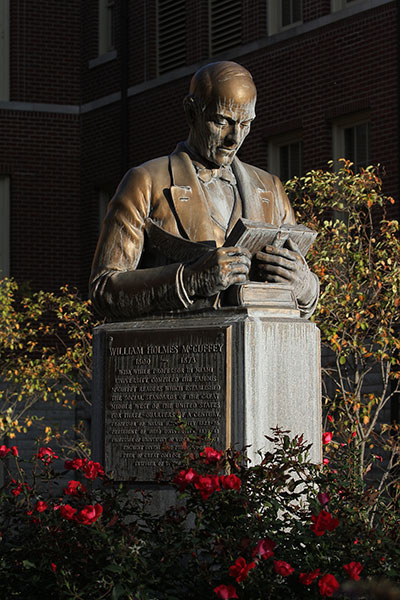 Statue of William Holmes McGuffey, creator of the McGuffey Reader. Miami's educator preparation programs receives Race to the Top grant.
Miami University is the top-scoring public university - and one of only two public universities in Ohio - to receive the 2014 Race to the Top Educator Preparation Program Incentive Grant (EPPI). Miami's educator preparation programs scored well above the statewide mean, earning the university an award of $160,055.
The Ohio Board of Regents (OBR) developed the performance-based EPPI grant to determine how best to distribute Race to the Top funds to Ohio Educator Preparation Providers. Specific measures included licensure test pass rates, accreditation status, value-added data, field and clinical experiences, pre-service surveys, excellence and innovation in clinical preparations and professional development for practitioners.

"I am so pleased to see that the Ohio Board of Regents is recognizing the importance of excellence and innovation in the preparation of educators as I believe they are the cornerstones of what we do. Our faculty are truly committed to making a difference in the lives of the children, families and communities that we serve, and I am proud of their innovative spirit and energy," said Carine Feyten, dean of Miami's College of Education, Health, and Society.

Miami University was particularly noted for its excellence and innovation in clinical preparation. One example of its innovative approach to teacher preparation is the Urban Teaching Cohort (UTC) program at the College of Education, Health, and Society (EHS). UTC students are incrementally immersed in urban communities and school-based settings throughout their education before completing their student teaching field experience in schools such as Cincinnati's Rothenberg Preparatory Academy in Over-the-Rhine and in the near West side of Cleveland. They also live, work and serve in the neighborhoods in which they teach.
EHS also houses the innovative technology of its TeachLIVE, lab, a virtual classroom of avatars designed to strengthen the classroom management skills of teacher candidates.
Among the educator preparation programs offered at Miami, EHS provides teacher education and special education programs, as well as opportunities for professional development, graduate level and licensure programs. Also involved in educator preparation are the art and music education programs in Miami's College of Creative Arts and partners in the College of Arts and Science.

At EHS, funds from the grant are slated to support partnership work, to expand the outreach of the UTC, to increase the diversity of our candidate population and to support the creation of graduate certificates and online course development.

Seven private Ohio universities also received EPPI awards in Ohio.