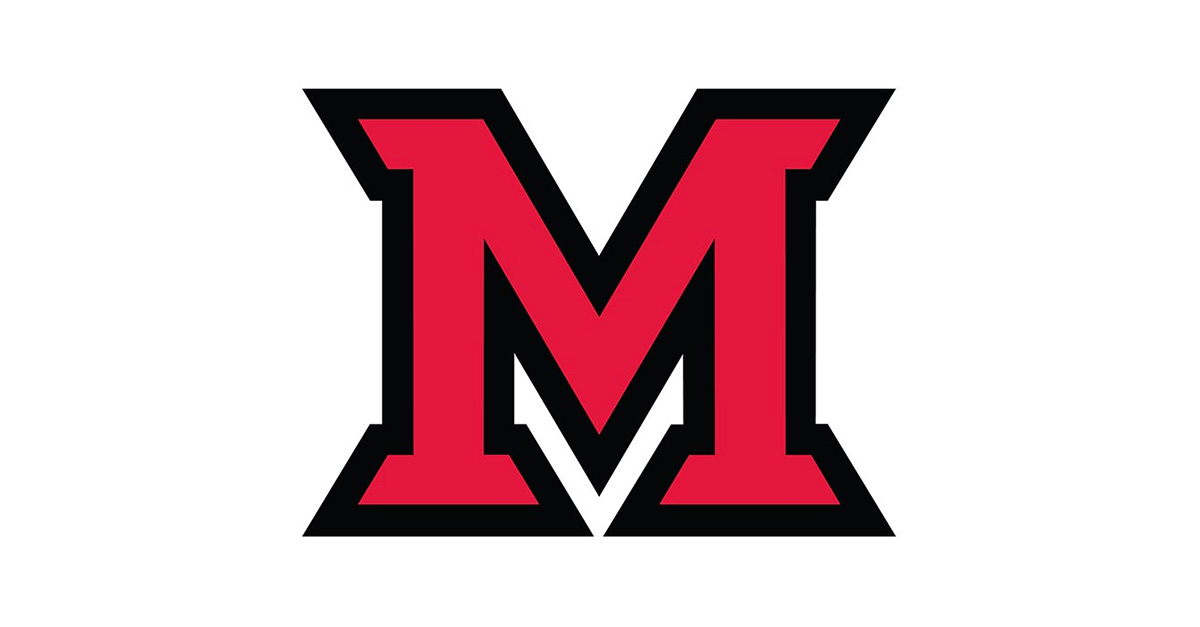 May 02, 2014
Goldman Prize winner to live in Egypt, write book on the "Untold Narratives of Egypt's Awakening"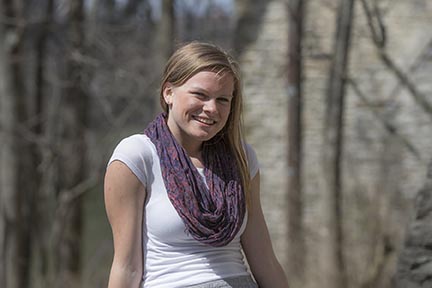 Emily Crane is the recipient of the $30,000 Joanna Jackson Goldman Memorial Prize, which annually allows a Miami senior to realize a dream. Crane will spend a year in Egypt writng a book about the Egyptian Revolution (photo by Jeff Sabo).
Written by Susan Meikle, university news and communications, meiklesb@MiamiOH.edu.
Miami University senior Emily Crane, recipient of the $30,000 Joanna Jackson Goldman Memorial Prize, will spend a year after graduation in Egypt writing a book, Voices of the Revolution: The Untold Narratives of Egypt's Awakening.
The Goldman prize annually allows a Miami senior to realize a dream. It gives students with exceptional promise the gift of time to pursue ideas and activities that will enrich their later work and careers. The prize is believed to be among the largest undergraduate awards in the country.
Crane, an anthropology and journalism double major, is originally from Minnesota but grew up in Morocco — age 5 through high school and a year in France prior to that.
She spent the spring 2013 semester abroad in Cairo, Egypt, where she worked as a politics reporter for the Daily News Egypt. "I spent much of my time in Egypt telling stories," Crane said, as she discovered that stories had the power to break through "complex politics and deeply-rooted preconceptions."
Her job as a reporter gave her access to people and stories of all sorts - the hidden voices of which she wrote about in her blog, "Egypt as I see it."  

For her Goldman project, Crane will spend a year back in Cairo, living among the Egyptian people and continuing to uncover their untold narratives.
She plans to produce a book manuscript telling the story of the Egyptian Revolution, the voices of people whose "stories have been grossly overlooked or oversimplified," Crane said.
Becoming fully-immersed in the community, she will live among three to five individuals, gathering their stories.
"Interweaving these voices with each other, I will create a narrative of the Egyptian Revolution that has never been told, a narrative that I am uniquely positioned to tell," Crane said.
"My misfit eyes allow me to tell these stories in a way only I can." 
"I am not Moroccan and I am not American. I am the girl from nowhere," Crane explained.  But she has been given a great gift: misfit eyes.
"Even as I produced articles about the malfeasances of the ruling Muslim Brotherhood party, I experienced a delightful Brotherhood woman who cooked me the only fish I've ever enjoyed eating. Even as I produced articles about the repressive Egyptian army, I discovered their kindness when an entire truckload of soldiers came to dig my taxi out of a sand dune in the middle of the Fayoum Oasis. As I uncovered these hidden stories, my picture of the Egyptian Revolution shifted."
Mark Peterson, chair and professor of anthropology and Crane's adviser, said, "It is clear that Emily has the training and experience to do this research. Indeed, it is hard to imagine anyone more qualified."
Peterson, an anthropologist and former journalist who lived for more than five years in Egypt, is also uniquely qualified to advise Crane, whose work will combine ethnographic research with a journalistic outcome.
Her research will build on her considerable existing skills in Arabic — she is fluent in Arabic and French — and in cultural analysis, Peterson said.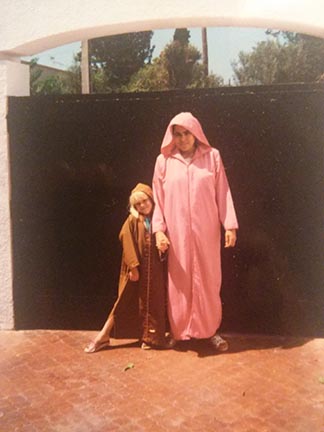 Emily Crane as a child at her home in Morocco. (photo courtesy Crane).
It will expand her personal and professional networks in Egypt, while "broadening and deepening peoples' understanding of the drama of the ongoing Egyptian revolution — and the sharing of the common human experiences of exhilaration, anxiety, suffering and hope among people who are sometimes dehumanized," Peterson said.
Crane will use the prize funds to attend the Mayborn Literary Non-Fiction Conference this summer and to travel to and live in Egypt for a year.
Along with writing a book, Crane will continue her blog.
"Everything about me and everything I've done point to my readiness for this project," Crane said.  
Crane's Miami Experience
At Miami, Crane has been the campus editor and the news editor of the Miami Student newspaper.
She received an Undergraduate Summer Scholars award last summer to conduct ethnographic fieldwork for six weeks in Haiti, with faculty mentor James Bielo, lecturer in anthropology.  She lived with a Haitian family, speaking only French and Creole, and studied the impact of the Rosemila Project  —  a  development organization founded by two Miami students.
Crane said that Miami equipped her "so well," for her Goldman project, for which she will make use of both her majors equally. 
She recently received the President's Distinguished Service Award for her "rare combination of academic rigor and use of social science to speak to pressing real world problems."
From Morocco to Miami
How did Crane end up at Miami, a school she had never heard of in Morocco?
Three of her teachers at her international high school (George Washington Academy) in Casablanca are Miami alumni and encouraged her to apply.
"Miami graduates are literally everywhere," Crane said. She has encountered Miamians in nearly every country she has visited — about eight countries so far — since becoming a Miamian herself.