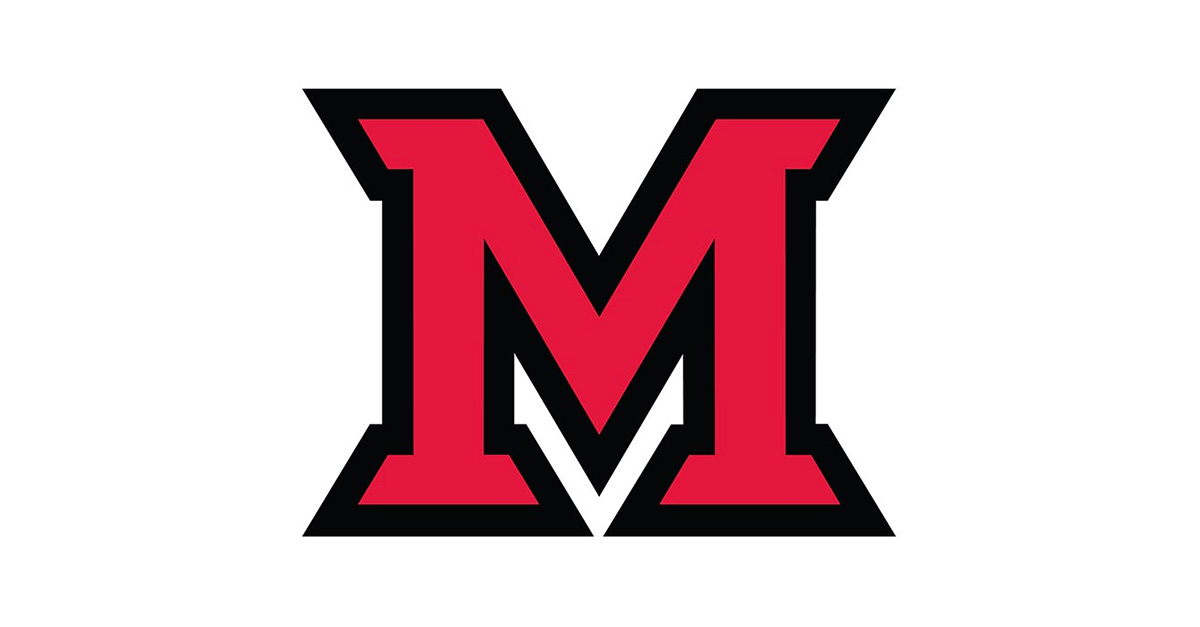 May 29, 2014
RedHawks establish all-time high in GPA
Miami University's RedHawks finished the spring semester with a cumulative GPA of 3.301, the highest GPA ever for Miami athletes for a single semester.
The previous high was established this past fall with a 3.23. Miami student-athletes also improved or matched their GPA for an eighth consecutive semester, dating back to the fall of 2010.
"Student success is what Miami is all about," said Craig Bennett, assistant athletic director for academic services. "There are so many committed individuals across our campus who relentlessly deliver unprecedented student services and academic teaching for our students to be engaged learners. Miami faculty and staff respect our student-athletes as learners and value their thoughts and feelings, thus affirming the value they bring to the classroom and campus life."
Overall, 65 percent (324 of 497) of the RedHawks finished with a GPA of 3.0 or higher and 38 of those student-athletes recorded a perfect 4.0 GPA. Overall, 16 of Miami's 18 teams finished the semester with a GPA of over 3.0. On the female side, Miami was led by cross country (3.81), softball (3.67) and soccer (3.67), while cross country (3.36), baseball (3.12) and ice hockey (3.06) were tops on the male side.
"I am proud of our student-athletes here at Miami, in that they continue to strive for excellence in the classroom," said David Sayler, athletics director. "Setting the all-time high GPA for student-athletes is a testament to that hard work and effort, but I also would like to thank the athletic academic support staff and the faculty here at Miami for their dedicated work to help ensure student success."
See a list of student athletes with a 4.0 GPA.