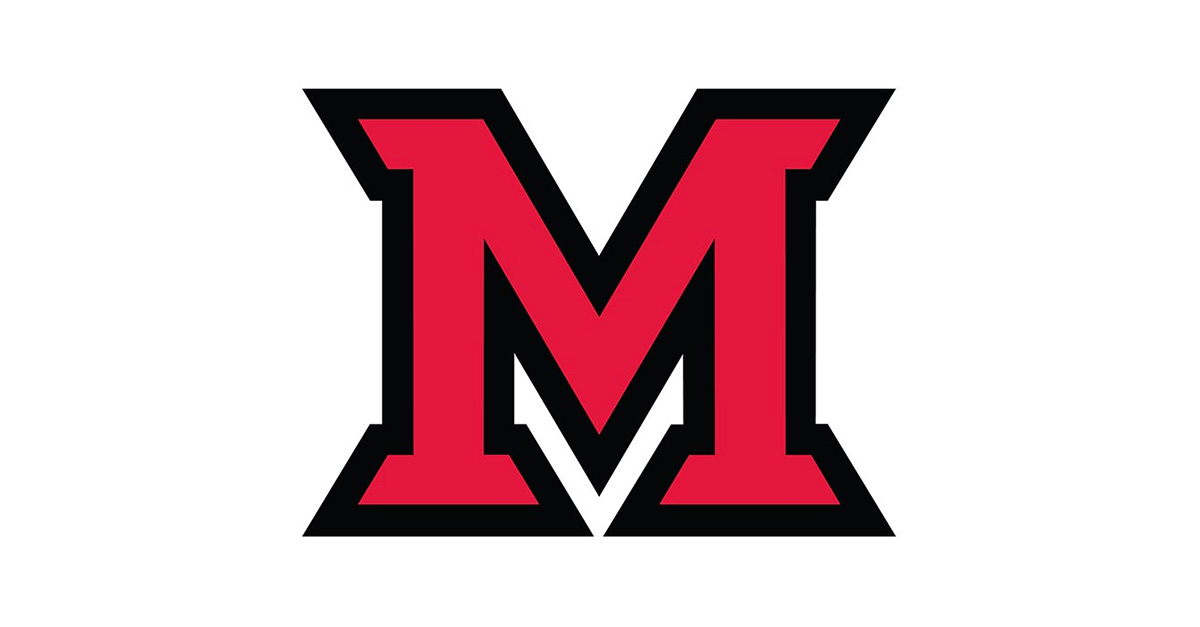 Jul 24, 2014
Siler estate gift strengthens Miami Air Force ROTC Detachment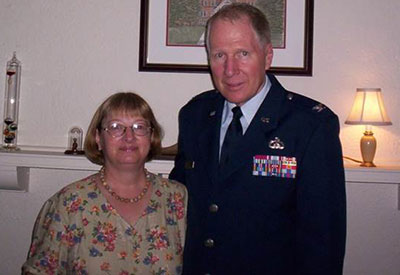 Col. Stetson Siler with his wife, Kate, create two funds in support of Miami's Air Force ROTC Detachment.
written by Vince Frieden, associate director, development communications
When Stetson Siler (Miami '75) made his first trip to Miami University's campus as a high school senior, the city kid from Chicago peered out his car window at the endless cornfields and wondered just where he was headed.
More than four decades later, the retired U.S. Air Force colonel reflects on that drive, knowing that beyond those fields was a life-changing college experience and, ultimately, a career that would carry him around the world and position him to play important parts during significant moments in history.
Siler and his wife, Kate, recently celebrated his experience and paved the way for future Air Force cadets to succeed by designating a major estate gift that creates two funds in support of the Miami University Air Force ROTC Detachment:
The Colonel Stetson M. Siler Memorial Fund will be used at the discretion of the detachment commander to support the program's future needs for programming and physical space.
The Colonel Stetson M. Siler Memorial Award will provide student financial assistance for one or more outstanding undergraduate cadets each year.
"One of the most rewarding assignments I enjoyed was as an Air Force ROTC detachment commander, and it gave me a good idea of the needs that exist," Siler said. "Budgets are always stretched thin, so to be able to provide support to enhance Miami's ROTC unit and enable it to attract good students and cadets was both meaningful and important to me."
Siler arrived on Miami's campus in the midst of the Vietnam War and, like many of his fellow cadets, signed up for Air Force ROTC as a way of securing a draft deferment. While many of the 250-plus cadets who entered the program with Siler as freshmen opted out when the draft ended in 1973, he chose to follow through and was one of 14 cadets from his original class to graduate as a senior.
"I liked the program. I liked the organization and the discipline associated with it. I liked the staff and my fellow cadets, and I shared a lot of good experiences with them," Siler recalled. "I figured as long as I kept liking it and enjoying it, I'd stick with the Air Force. That turned out to be the case for 30 years."
Enhancing Siler's ROTC experience was the academic rigor of his coursework in mathematics. Though he, admittedly, was never fond of school growing up, he enjoyed the challenge of being a student at Miami and found practical applications for his education, including a project involving the anemometer on the roof of Culler Hall that he conducted with then-professor of mathematics Charles Holmes.
"We were doing mathematic modeling on how the building's roof line could impact wind flow and cause faulty readings," Siler said. "It was really interesting and, as it turned out, it gave me a preview of the reasoning and methodology I used to solve difficult technical problems throughout my career in the Air Force."
Much of Siler's Air Force career was spent in the area of operations research, where math and science are applied to military problems.  While he enjoyed his specialty, Siler acknowledges that the role of a military officer is always leadership first, and he spent his career adapting to a diverse array of assignments.
Many of his assignments involved testing and developing military technology, but he also was active in planning for the Intermediate Nuclear Forces Treaty—a groundbreaking nuclear treaty signed by the U.S. and the Soviet Union in 1987—and the civil affairs effort to rebuild and restore Panama following the 1989 U.S. invasion. One of Siler's final assignments was as the Air Force ROTC detachment commander at Manhattan College in New York City.
"I enjoyed the responsibility of determining who the future leaders of the Air Force would be," Siler said. "The whole idea of ROTC is to prepare young men and women for their careers through instilling military values, discipline and leadership. Those were important traits for me to learn, and they remain important today. There is a lot to be said for the experience."