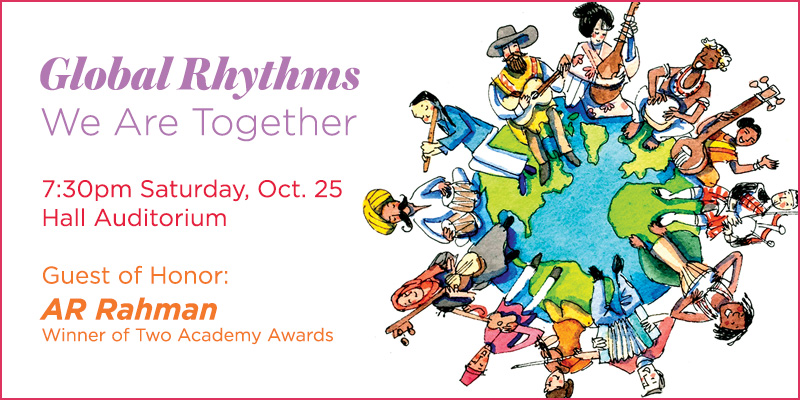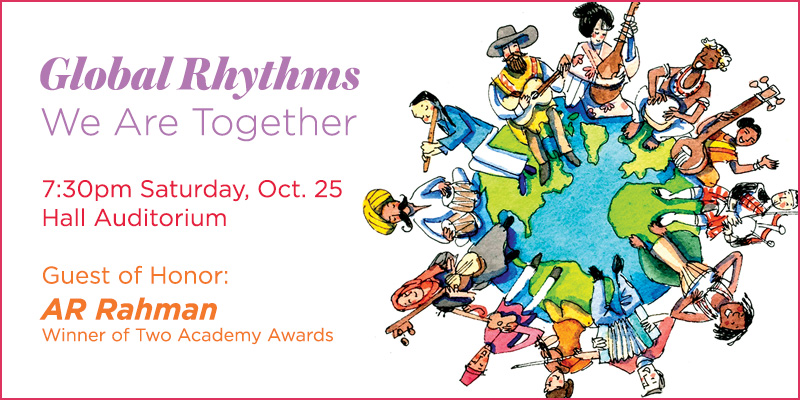 Oct 22, 2014
Global Rhythms performances highlight music from around the world Oct. 24-25
The Global Rhythms World Music program, directed by Srinivas Krishnan, will present two concerts Family Weekend, with more than 400 performers from all over the globe and special guest A.R. Rahman.
"Voyage of the Soul: A tribute to peacemakers by solo artists from around the globe"
7 p.m. Friday, Oct. 24, in Leonard Theatre, Peabody Hall. 
Tickets: $10 adults, $6 youth, Miami students free with ID
This performance includes Grammy winner Glen Velez (frame drums), Maeve Gilchrist (Celtic harp), Abou Sylla (African belafon), Peter Suarez (Argentenian Bolas and Flamenco), Guan Jie (Chinese Zheng), Jason Koontz (world percussion), Hunker Down (Bluegrass), Mathew Allen (Carnatic vocal), Cleveland Johnson (keyboard), Prathiba Natesan (Indian Classical dance), Vidita Kanniks (vocal), Jayateerth Mevundi (vocal virtuoso from India), Shyam Kane (table) and Guru Das (harmonium).
"We Are Together"
7:30 p.m. Saturday, Oct. 25, in Hall Auditorium.
Tickets: $10 adults, $8 students/youth, $20 balcony
Special guest of honor A.R. Rahman, a composer, musician and two-time Academy Award winner, will attend this performance which features more than 300 performers, including Grammy winners and world artists from Argentina, China, Guinea, Scotland, India and the U.S.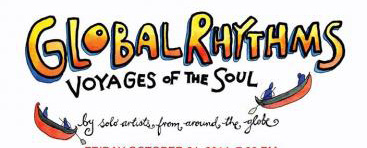 View a Prezi "road map" of the program, with the songs, arrangers and performer information, at the Global Rhythms Prezi site and click through the slide show.
Rahman has worked with team Global Rhythms on campus for over a decade on several projects and global initiatives, according to Krishnan.
The Global Rhythms program aims to share music from diverse world cultures through the use of Western instruments and collective music-making and collaboration, Krishnan said.
Krishnan, a master percussionist, is the founder and artistic director of the Global Rhythms Music Ensemble and artist-in-residence at Miami's Center for American and World Cultures. He is a member of the guest faculty and advisory panel of the KM Music Conservatory, a multidisciplinary music education center established by A.R. Rahman's foundation.