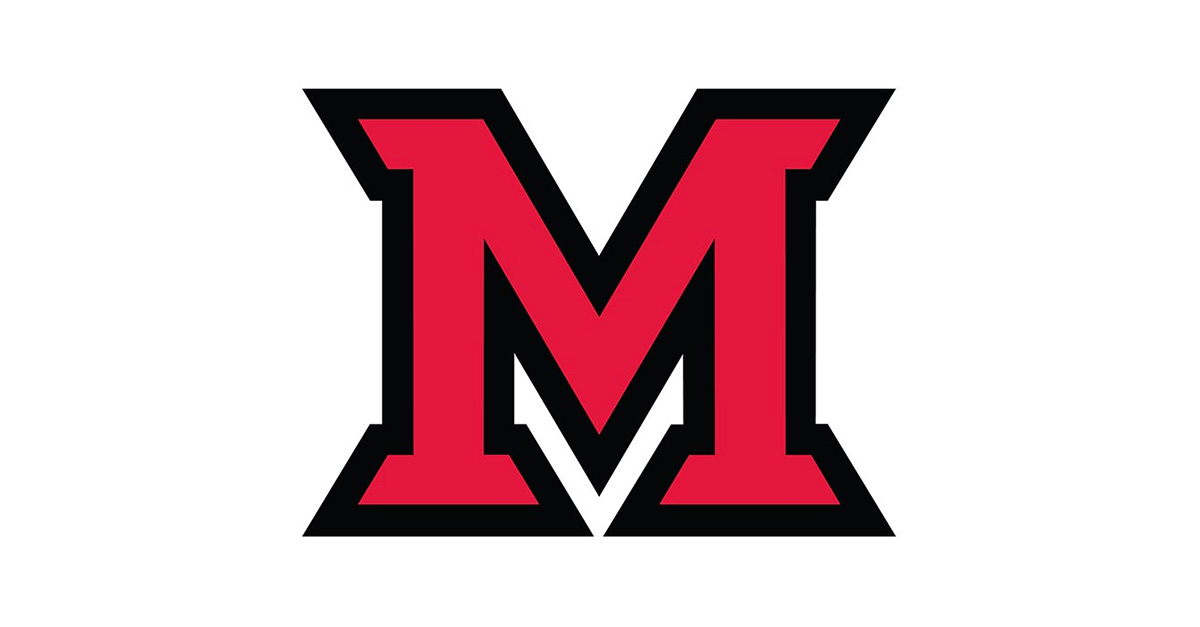 Jan 08, 2015
Etta Caver earns award from National Women's Coalition Against Violence and Exploitation
written by Denise Spranger, College of Education, Health and Society
Etta Caver (Miami '05) and Rita Corbin Burns (Miami '75) never met. In fact, the selection of Caver as the first recipient of the Rita Corbin Burns Award was simply a "pure and poignant coincidence," in the words of Michelle Bart, president and co-founder of the National Women's Coalition Against Violence & Exploitation (NWCAVE).

"We didn't make the Miami University connection until we learned that Miami was planning to release a story," says Bart, adding that the nomination had come from Caver's former student, Tracey Tindall (Miami '14), who now works as a client advocate for Women Helping Women of Hamilton County.

NWCAVE established the award in tribute to the lifelong work of Rita Corbin Burns who died in 2013 after a 10-year battle with breast cancer. Burns had been a donor and founding member of the Washington-based nonprofit organization. Caver will be honored with the Burns' award at the NO MORE Summit in Vancouver on Jan. 17, 2015.

"I really feel honored to be connected to this powerful, wonderfully gracious woman who had sacrificed her life to work with women who had been exploited through domestic violence and human trafficking," says Caver.

While Caver, a visiting instructor at Miami, and Burns share an alma mater, including degrees from the College of Education, Health and Society (EHS), the two women also share a history as survivors of domestic violence.

A story of struggle

Caver's exposure to violence began at the age of fifteen when her mother was found murdered on the front lawn of their home. Though she and her siblings were never told the details, Caver suspects that the incident was the result of domestic violence.

As a young adult, Caver faced the harsh reality that her husband was an abuser. Though she ended the marriage, her next relationship proved even more perilous. Caver now feared for her life and the safety of their children as the abuse escalated. But in the pervasive sense of insolation and shame that still haunts victims of domestic violence, Caver told no one of her circumstances.

"I understand the shame, the guilt, the silence," says Caver, "I thought that there would be no way out. I thought that no one understood. I thought that there was no help for me."

An especially brutal attack left Caver hospitalized with a fractured cheekbone and eye socket. Though Caver filed charges, the court simply ordered her abuser to leave the city.

Thirteen years of domestic violence had come to an end for Caver, but the burden of her experience remained with her.

In the years that followed, Caver maintained her silence as she raised her children and continued a career as a computer specialist at AK Steel in Middletown. Finally, she discovered an organization in Monroe, Ohio, named Citizens Against Domestic Violence, founded by Jim (now deceased) and Elsa Croucher, who had suffered the murder of their teenage daughter, Tina, by her ex-boyfriend.

"I was still broken by the abuse I had endured, even years later," says Caver, "But Elsa and Jim Croucher let me know that there is help out there, that I was not the only one, that I didn't have to be embarrassed, that I didn't have to hide anymore. I learned that I had a voice, and that I could speak loudly about my experience."

From "surviving to thriving"

Caver raised her newfound voice to support Citizens Against Domestic Violence in their efforts to establish what has come to be known as "Tina's Law." The act, signed into law in the state of Ohio in 2009, requires public school districts to incorporate and address dating violence in their policies and programming.

Caver's involvement with the local nonprofit, first as a struggling survivor, and then as an avid supporter, changed the course of her life.
Leaving a 24-year career at AK Steel, Caver enrolled at Miami University in 2002 as a nontraditional student, completing her bachelor's in social work in 2005. After earning her master's degree at the University of Cincinnati in 2007, she returned to Miami in 2011 as a visiting instructor in the department of family studies and social work. Currently, Caver is pursuing a doctorate in interdisciplinary studies at Miami.
Throughout her university years, Caver has worked in the field as a speaker, an advocate and most primarily, she notes, as an educator.

"For victims of domestic violence, education is both empowering and powerful," says Caver, "A lot of people think that domestic violence is only about hitting, but it's also about sexual assault and about the mental, psychological and verbal abuse. Domestic violence is really about power and control. And boy or girl, adult or adolescent, no one is exempt."

In 2003, Caver began an eight-year position as victim's advocate for Butler County, assisting women going through the court system as a result of a violent relationship. For the past five years, she has worked for the Center for Family Solutions, educating victims of domestic violence about victimization and their rights. Caver also became a minister, and is now associate pastor at God's Paradigm Christian Center.

University, community and national recognition

At Miami University, Caver earned the President's Distinguished Service Award in 2005, followed by the Jennie Elder Suel Distinguished Woman of Color Award in 2006.

In addition to university recognition, Caver earned the Soroptimist International Making a Difference for Women Award in 2007. In 2009, she received the Steel Magnolia Award from AK Steel, an award honoring women who have overcome obstacles to make a positive difference in the lives of others. Most recently, the Butler County Domestic Violence Coordinating Council recognized Caver as the Outstanding Victim Advocate Awardee in 2013.

Among these awards, the Rita Corbin Burns Award has special meaning, says Caver. By that "pure and poignant coincidence" described by the NWCAVE co-founder, both women were born in Hamilton, Ohio, only a couple of years apart. Both were alumni of the same school and university, and most significantly, both women transformed hardship into a life dedicated to helping other survivors to thrive.

"I want to do all that I can to advocate for women," says Caver, "This is my passion. This is my life's goal — to educate everyone about domestic violence so that no one will be victimized. Rita Corbin Burns was a great woman who did great work, and I'm so proud to be honored with this award in her name."
 
Rita Corbin Burns

A native of Hamilton, Ohio, Rita Corbin Burns was a 1970 graduate of Talawanda High School. She received her bachelor's degree in home economics from the School of Education (now EHS) at Miami University in 1975 and her master's in administration from Florida Atlantic University in 1989.

Burns began her teaching career in Ohio before moving to Florida in 1978. In 1987 Burns was named "Home Economics Teacher of the Year" in the state of Florida. At the onset of breast cancer in 2002, she was assistant principal at Cooper City High School where she was serving an internship to receive her principal licensure.

During her 30 years as an educator in the public school system, Burns was an active member in the American Association of Family and Consumer Sciences and devoted to the prevention of domestic violence and human trafficking. She was also a passionate supporter of animal rights.

Known for her kindness and commitment to social justice, Burns was also admired for her adventurous spirit as a licensed pilot and motorcycle enthusiast.

"Rita was an inspiration to so many, including the hundreds of children she taught and mentored," said Bart.

Bart notes that Burns died at the age of 60 in 2013 — the same year that she went skydiving with other breast cancer survivors.

Learn more about the National Women's Coalition Against Violence & Exploitation.