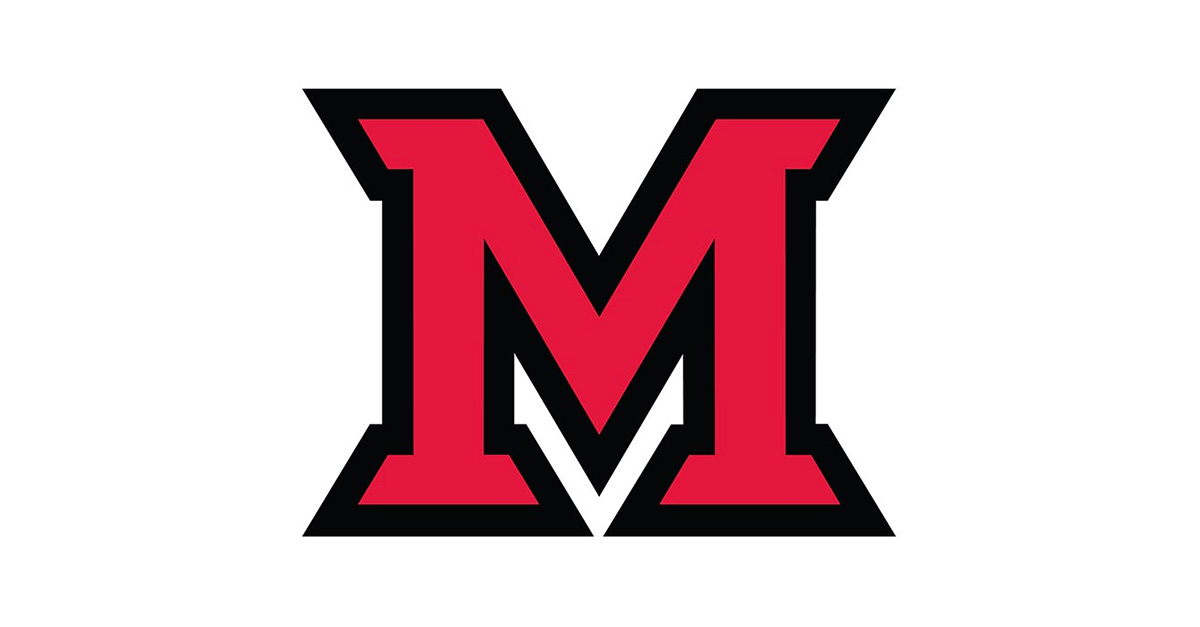 Jan 22, 2015
Near and far, winter term 2015 opens students to a world of discovery
Written by Margo Kissell, university news and communications, kisselm@miamioh.edu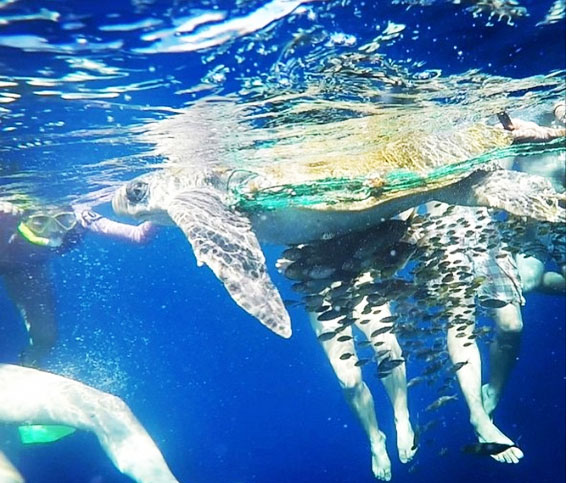 Students spending winter term in Costa Rica studying tropical ecosystems and sustainability freed this turtle from a fishing net (photo by Nicole Peters). View more photos of winter term tagged #MiamiOH in a Storify collection here or below.

Dozens of Miami University students rang in the new year in Australia, while others spent winter term in Cuba during a historic moment of transition.
Some students and faculty spent the three weeks focusing on research in their laboratories, while others studied online, in class or away at workshops in cities like New York, Chicago and Los Angeles.
And then there were students like Grace McKittrick who got their hands dirty during archaeological digs in the Bahamas.
For McKittrick, a linguistics and anthropology double major, the trip to San Salvador Island came as she was trying to decide which field of study to pursue in graduate school.
"I have always liked the idea of archaeology but besides studying in the anthropology department at Miami, I haven't had any real experience, so this trip was the perfect opportunity," said McKittrick, a third-year student with senior status.
Now she knows what it's like to uncover a shell bead made by someone 600 years ago. She also discovered she doesn't necessarily have to choose between her two passions because "we use a lot of historical linguistic evidence when studying cultures as well as the archaeological record."
Miami last year became the first public university in Ohio to offer a winter term, which this academic year ran from Jan. 2-24.
Tim Kuykendoll, senior assistant registrar for technology, said 4,449 students registered for winter term. More than 500 enriched their academic experiences by studying abroad in places like China, Peru, Nicaragua and Italy. 
Studying business around the globe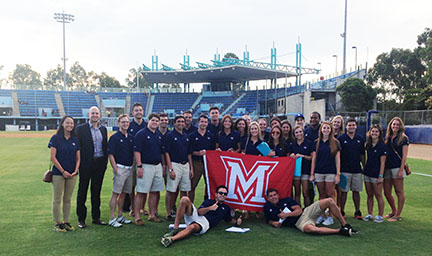 Twenty-five Miami students worked on a project with the Australian Baseball League. They are pictured here with Miami alumnus Dan Amodio (in suit) at the Blue Sox Stadium in Sydney.
The Farmer School of Business (FSB) offered six faculty-led programs that sent 172 students abroad.
Some studied business law in London, human resource management in Argentina or growing social enterprise development in Ecuador. Other students studied emerging or thriving economies in Southeast Asia or learned about international finance by traveling to Singapore, Hong Kong and China.
In Australia, 25 business students worked on a marketing project with the start-up Australian Baseball League (ABL), while 27 students studied international supply chain management while living in Cairns and Sydney.
Tim Greenlee, FSB's associate dean for curriculum and professor of marketing who led the Australian Baseball League trip, said they couldn't do it without alumni like Dan Amodio (Miami '06).
As national facility development manager for the Australia Baseball League, Amodio specializes in planning and developing new facilities in Australia.
"Without alums like Dan giving the types of gifts he is giving, programs such as ours wouldn't be possible," Greenlee said.
Amodio, who played intramural softball while he was a marketing major at Miami, credited his own 2004 study abroad trip for giving him the travel bug. He hopes these students enjoyed their experience just as much.
 "I hope they get a better understanding of the sports industry from a business perspective," he said.
Morgan Weemhoff, a senior marketing major and communications minor, said she learned a lot and saw "the unique challenges the league faces trying to integrate baseball into the Australian culture … There is a lot of interest for baseball but not enough awareness yet."
The 25 Miami students split into five teams to gather information to better understand the Australian baseball fan experience as the ABL looks to expand and build new stadiums. The students interviewed and surveyed fans at the Blue Sox Stadium in Sydney. Before returning home this week, the teams presented their findings to Amodio and the ABL, with the ABL selecting a winning team.
"The groups are very sharp," Amodio said. "I've been very impressed with them."
Staying busy on Miami's campuses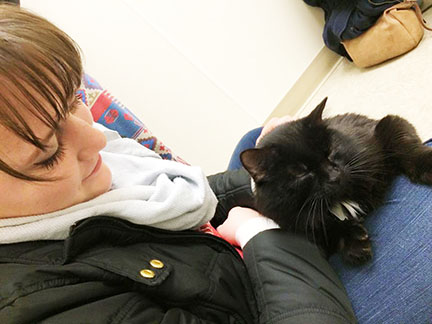 Music major Molly Terrill with Maverick at the Animal Friends Humane Society in Butler County during a visit with Nancy Solomon's course on dog and cat behavior.
There were also unique winter term opportunities online and on campus. For instance, Spanish and criminal justice faculty at the regional campuses co-taught a class designed to prepare future criminal justice professionals in developing police and community relations programs for the Hispanic community.
Nancy Solomon, professor of biology, remained in Oxford to teach a course on the behavior of cats and dogs that was open to all majors.  Her 10 students, majoring in biology, history, music, philosophy, business and English, met in a classroom in Pearson Hall, the life sciences building that stays busy during winter term.
Solomon said some professors use the three weeks to focus on their research, while others do grant writing or catch up on writing for books or other publications.
"There are very few of us teaching compared to the number of people here doing research, because it's the time to do it," she said. 
Research during winter term
While many graduate students returned during winter term to do their dissertation research, undergraduate students also were making new discoveries in laboratories.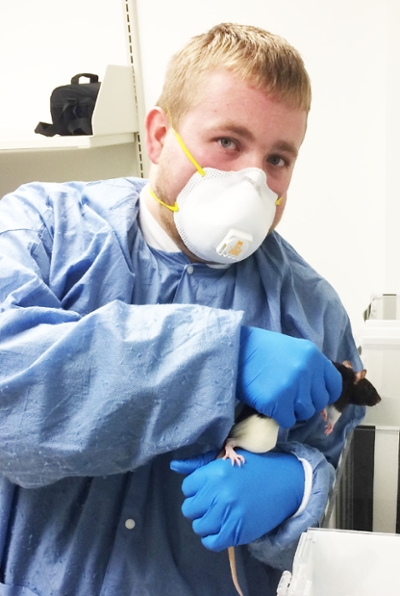 Senior Joseph Frame spent winter term on campus working on an independent research project with faculty mentors Jennifer Quinn and Barbara Oswald.
Joseph Frame, a senior majoring in zoology and psychology with a neuroscience minor, spent winter term working on an independent research project with another undergraduate student, Samantha Kershner, under the supervision of Jennifer Quinn and Barbara Oswald, assistant professors of psychology.
"Our project is looking at the effects of early life stress and its impact on drug-seeking behavior in later life," Frame said.
He called it a one-of-a-kind opportunity made possible by his participation last year in the Broadening Undergraduate Research Participation in Behavioral Neuroscience (BURP-BN) program. It taught him how to develop a research question, form a hypothesis, design an experiment, run the experiment, hand score the data and analyze that data. Now he's a mentor to other BURP-BN participants.
Winter term gave him an opportunity to focus solely on his research because he wasn't taking classes.
"It is very nice, because I can get a lot of things accomplished during these three weeks, like running the experiment for 4-5 hours per day, as well as hand scoring a lot of the data that my lab partner and I have collected," Frame said.
"This entire experience is opening my eyes to the exciting world of research, and I am actually considering a new career path — one that includes research."