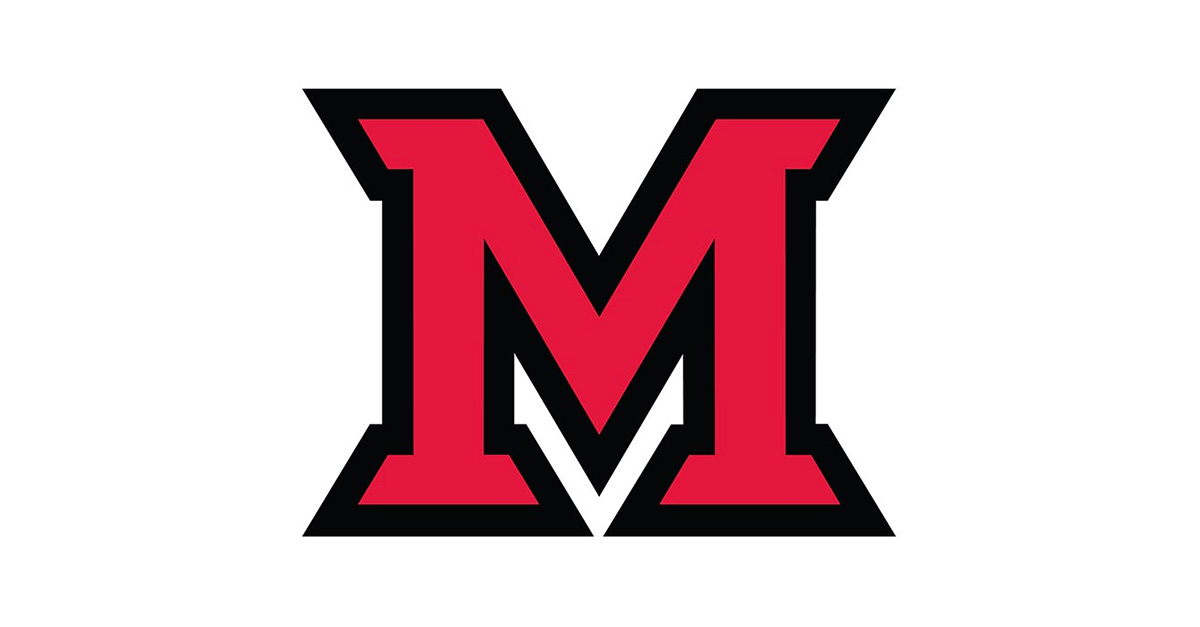 Feb 03, 2015
Miami fundraising tops $50 million for second straight calendar year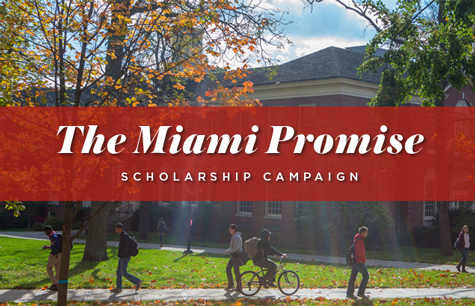 Miami launched the Miami Promise Scholarship Campaign in fall 2014 to raise scholarship funds.
By Vince Frieden, associate director, development communications
Miami University's alumni and friends invested more than $50.6 million dollars in new gifts and pledges toward current and future Miami students during calendar year 2014.
In the first year since the conclusion of the $535 million Campaign For Love and Honor, the strong 2014 fundraising total added to the previous year's momentum and boosted Miami's two-year fundraising total to more than $109 million in new gifts and pledges.
"It is exciting that the momentum created by The Campaign For Love and Honor has not slowed," said Tom Herbert, vice president for the division of university advancement. "Miami's alumni and friends are passionate about the university and our students, and they understand the importance of not only keeping Miami strong but also ensuring that Miami remains accessible for hard working students and their families."
Some of the calendar year 2014 highlights include the following:
Spurred by the fall announcement of the $100 million Miami Promise Scholarship Campaign, Miami raised more than $14.4 million toward scholarships in 2014, accounting for 28.6 percent of total giving.
More than $21 million or 42 percent of contributions given to Miami in 2014 were donated by alumni. Friends (18.6 percent), corporations (17.2 percent), foundations (13.7 percent) and parents (3 percent) followed.
Miami raised $4.35 million from nearly 30,000 donors through Annual Giving in 2014, topping the $4.14 million raised in 2013.
Likewise, the Miami Fund, which raises unrestricted funds to meet university priorities, raised $2.15 million, also topping its 2013 total.
One of the strongest areas of growth within the Annual Fund was Class Scholarships, which raised $363,412—a more than 40 percent increase from a year ago.
December 2014 was one of the strongest fundraising months in Miami history, with new commitments and gifts totaling more than $10.2 million.
Miami set an all-time record with $1.2 million in online giving in 2014.