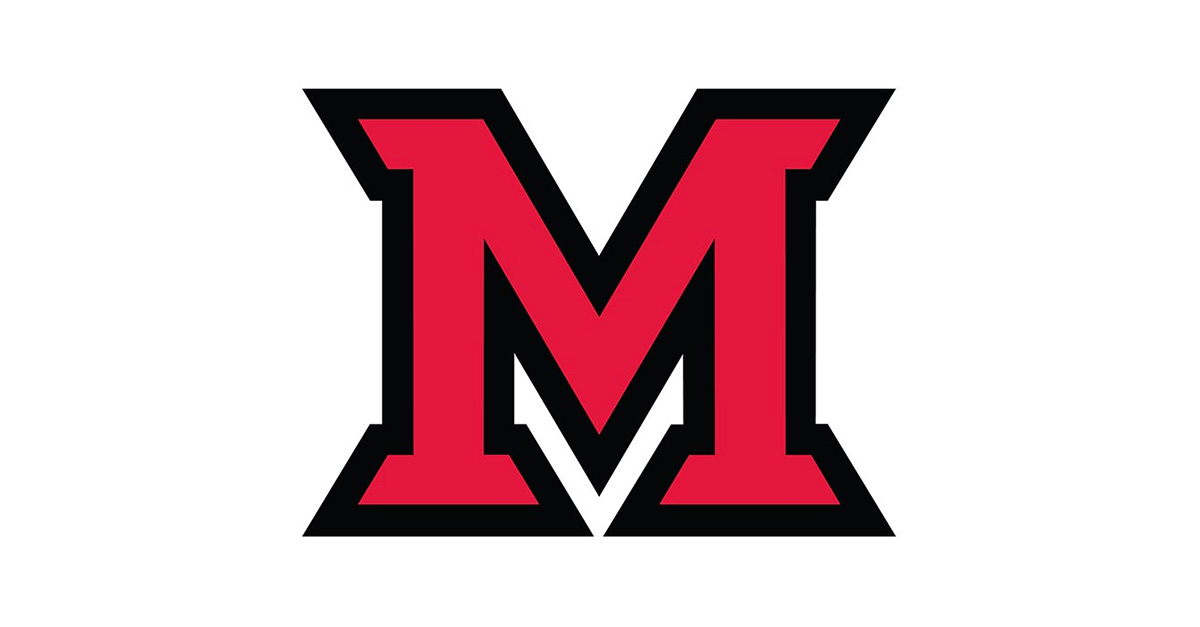 Mar 12, 2015
ROI means JOB: 97.6 percent of Miami grads employed or in grad school by fall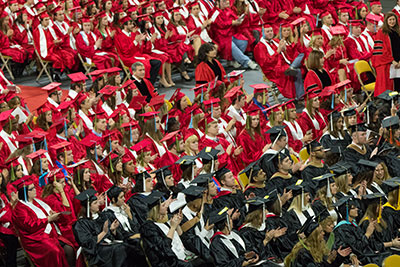 Surveyed employers indicate Miami graduates possess the most important skills they think graduates should have: interpersonal skills, good communications, self-motivation and professionalism.
By Claire Wagner, university news and communications
Nearly 98 percent (97.6) of Miami University students who graduated August 2013-May 2014 were employed or continuing their education by fall 2014.
Miami obtained data from 51 percent of Oxford bachelor's degree graduates* in order to achieve a collective picture of new alumni success.
Significant results acquired in fall 2014 include:
• 13.3 percent had enrolled in graduate or professional schools and 2.9 percent were taking additional baccalaureate classes.
• Among alumni who were not enrolled in graduate school, 96.1 percent were currently employed or had received a job offer while 3.9 percent were not employed.
As evidence of the benefit of career-related experiences, 44.1 percent of employed new alumni had previously worked for their current employer, most commonly as an intern or co-op student (30.2 percent).

The majority of working alumni in the survey reported salaries between $40,000–$69,999 in their first year:
21.9 percent earn from $40,000-$49,999 per year.
33.1 percent earn from $50,000-$59,999 per year.  
13.9 percent earn from $60,000-$69,999 per year.
Other data collected show:
53.4 percent of last year's graduates live in Ohio.
8 percent are studying at the master's level and 4 percent are in a doctoral level program.
Outstanding career preparation is one of the reasons the Princeton Review included Miami in its Colleges That Pay You Back book last month. And Payscale.com places Miami tops among Ohio publics for return on tuition investment.

Employers are already interviewing Miami's seniors at a record pace. Last year, 523 employers attended one or more of Miami's career fairs, and earlier this month, Miami's Spring ICE (Internship and Career Expo) drew 2,006 students and 211 employers — about 40 more than usual for that event.

One of those employers, KeyBank, has already hired 10 May 2015 graduates as employees and 14 students as interns, according to Amanda Gnagy, senior campus recruiter for KeyBank.
Educational and career placement data were collected from numerous sources, including surveys, searches of public LinkedIn profiles, the National Student Clearinghouse, Miami's data system and additional sources from career services (e.g., direct information from hiring companies).

This is the second year for this report. More survey results and methodology are available at http://www.units.miamioh.edu/oir/Surveys/Post-Graduation/.
* The majority of responses, 79.9 percent, come from May graduates.