Apr 07, 2015
Originator of "Batman" movie series to speak at Miami University
Emmy award-winning producer describes the challenges he faced bringing Batman to the big screen.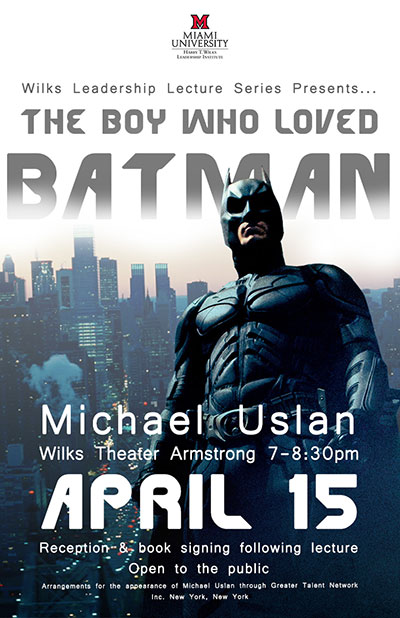 Michael Uslan, originator and executive producer of the "Batman" movie franchise, will speak at 7p.m. Wednesday, April 15, in the Armstrong Student Center, Wilks Theater.
Uslan has been the executive producer of the "Batman" movie series for more than 25 years. His movies include "Batman," "Batman Returns," Batman Forever," "Batman and Robin," and the "Dark Knight" trilogy. He will share details from his journey turning the comic book series into a pop culture phenomenon.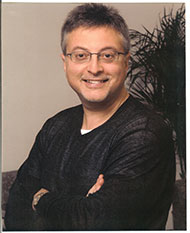 Michael Uslan
Uslan's fascination with comics began at an early age and remained persistent while at Indiana University, where he created and taught the world's first accredited college course on comic books. Shortly thereafter, Uslan found himself working at DC Comics, where in 1979 he secured the film rights for the first "Batman" movie.
Despite being told that Batman wasn't to be taken seriously and being turned down by every studio in Hollywood, Uslan never gave up.  When the Uslan-produced and Tim Burton-produced "Batman" was released in 1989, it became the highest grossing film of the year.
Uslan hopes that his story inspires others to believe in themselves and reach for their dreams. He will share the principles that helped him overcome the obstacles keeping him from realizing his.
The Wilks Leadership Institute at Miami is sponsoring the free event that is open to the public.