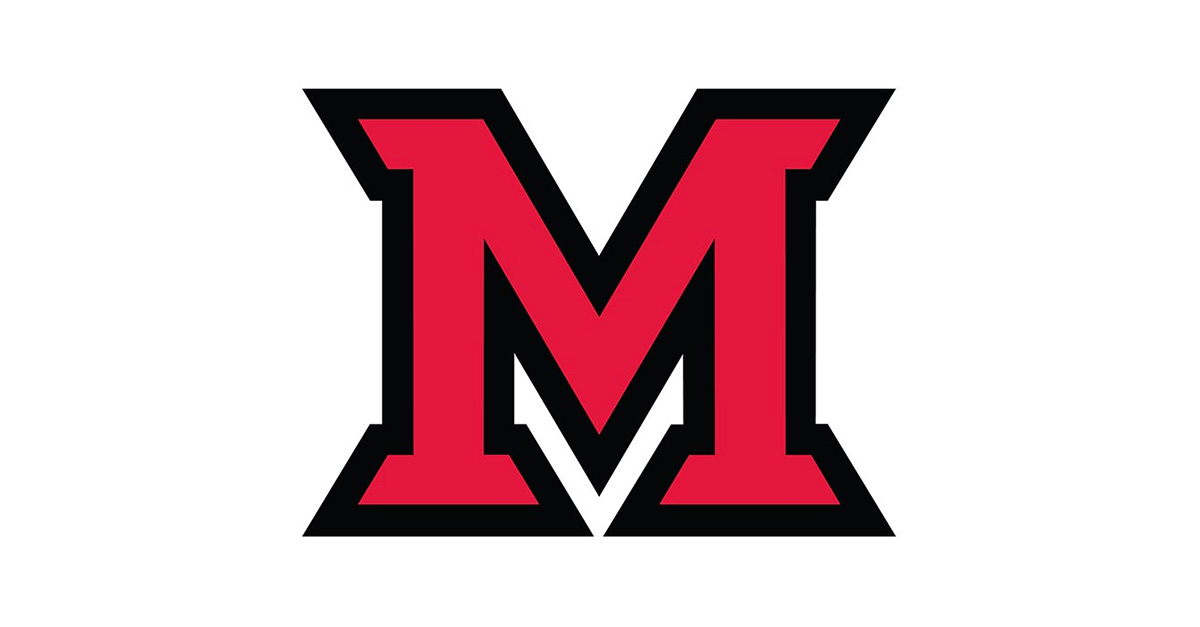 Apr 20, 2015
Miami among Princeton Review's Green Colleges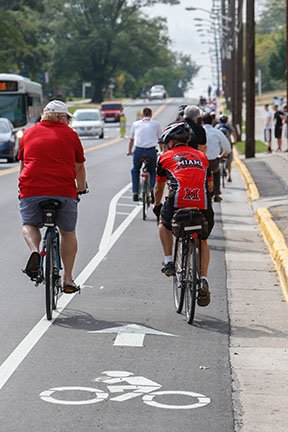 Miami earned points in Princeton Review's Guide to Green Colleges for its bike plan. (Photo by Scott Kissell)
Miami University is recognized in Princeton Review's Guide to 353 Green Colleges for 2015.
Miami earned a score of 90 and is cited for its sustainability goals and commitments that include a phaseout of coal burning for steam heat by 2025.
"Miami is amid a major shift to geothermal heating and cooling, beginning with energy efficient retrofits of its two oldest campus buildings built all the way back in 1825 and 1836! The university's Long Range Housing Master Plan guarantees it won't stop there. LEED certification will now be required for all new projects and major renovations on campus, and Miami's first comprehensive Storm Water Master Plan promotes rain gardens, cisterns, green roofing and permeable paving," the guide says.
Colleges were selected based on a survey asking schools about exemplary commitments to sustainability in academics, campus infrastructure, activities and career preparation. Miami earned points for having a sustainability officer, a sustainability committee, academics focusing on sustainability, 30 percent of its dining budget spent on local/organic food, a bike plan and more.
This is Miami's second year being recognized in the guide.
Robert Franek, senior vice president and publisher at the Princeton Review, noted the growing interest the company has seen among college-bound students in green colleges. "Among nearly 10,000 teens who participated in our 2015 College Hopes & Worries Survey, 61 percent told us that having information about a school's commitment to the environment would influence their decision to apply to or attend the college."
The Princeton Review's Guide to Green Colleges is at http://www.princetonreview.com/college-rankings/green-guide.