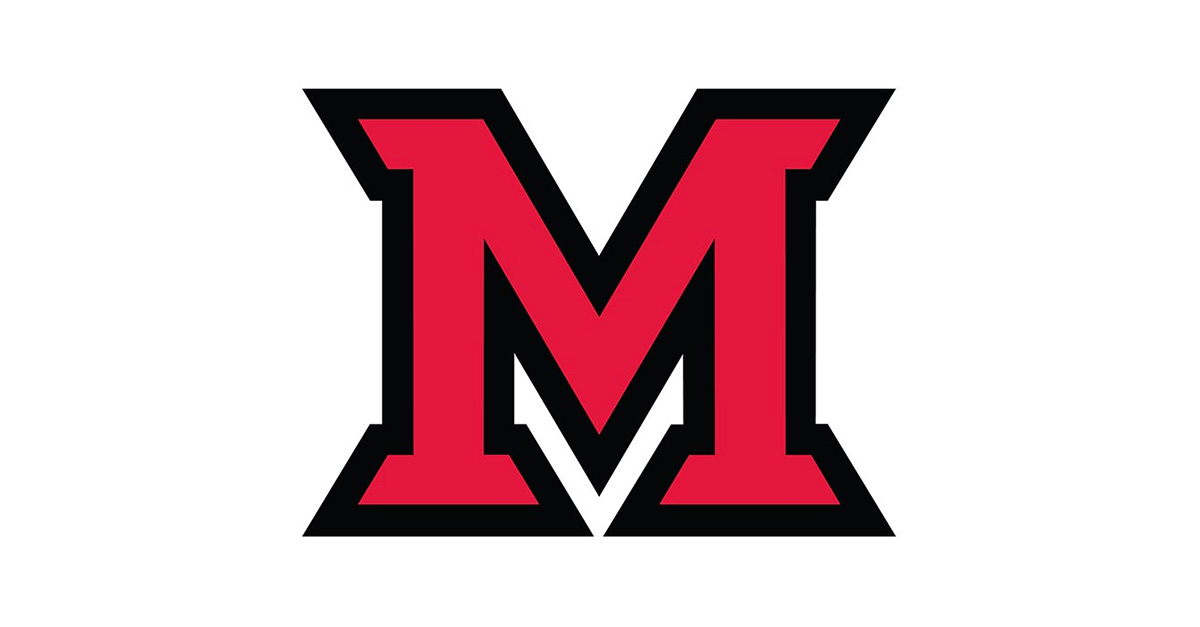 May 14, 2015
Graduating seniors recognized at event honoring fallen Marines who were roommates at Miami
This Saturday, Ryan Muzzarelli and Thomas Weston will receive their bachelor's degrees and be commissioned as officers in the U.S. Marine Corps.

Ryan Muzzarelli 
They received leadership awards at an annual event honoring fallen Marines who were part of Miami's class of 1967 — Col. William R. "Rich" Higgins and 2nd Lt. Terrence C. Graves, a Medal of Honor recipient.
Muzzarelli, a diplomacy and global politics and public administration double major with minors in supply chain management and finance, received the Col. William R. Higgins Leadership Award for his outstanding leadership within the Platoon Leader Class. He was honored during the Col. William R. Higgins Memorial Mess Night in Lexington, Ky.
Weston, a management information system major, was awarded the Capt. Eric Terhune Iron Man Physical Fitness Award for his outstanding performance on the Marine Corps physical fitness test. Sam Bachmann, a sophomore international studies and comparative religion double major, was awarded the Lieutenant Presley N. O'Bannon Memorial Award for outstanding junior officer candidate leadership.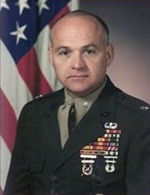 Col. William R. "Rich" Higgins
Muzzarelli and Weston will be commissioned as second lieutenants Saturday after already completing the Marine Corps' Officer Candidates School, said Capt. Christina Peters, officer selection officer for Cincinnati who is assigned to Miami. Both students are in the Platoon Leaders Class (PLC), one path that can lead to commissioning as an officer in the Marine Corps. 
Another Miami graduating senior, Justin Tomas, a finance major, will enter the Marines after he completes Officer Candidates School this summer, Peters said, noting all three men will have four-year commitments in the military.
"I think each and every one of them has a very strong passion and desire for not only serving their country but to lead Marines," said Peters, who represents 26 colleges in a region covering southwest Ohio, northern Kentucky and southeast Indiana.
Officer candidates from colleges and universities in that region are recognized for excellence in leadership and physical fitness each year during the annual event Higgins started in 1970 when he was the officer selection officer for the Recruiting Station in Louisville, which hosts the annual event.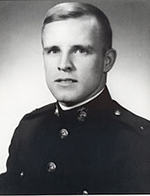 Medal of Honor Recipient Terrence C. Graves
Higgins had spearheaded the event as a way to honor Graves, who had been his roommate at Miami.
Following his commission in 1967 as a Marine officer, Graves was killed in action in Vietnam combat operations in 1968. For his heroic actions on Feb. 16, 1968, Graves was posthumously awarded the Medal of Honor, the nation's highest recognition for military valor. 
Higgins was abducted by terrorists on Feb. 19, 1988, while he was serving on a United Nations peacekeeping mission in Lebanon. He was killed after being held captive for more than a year. President George H.W. Bush posthumously awarded Higgins the Presidential Citizens Medal on March 18, 1992.