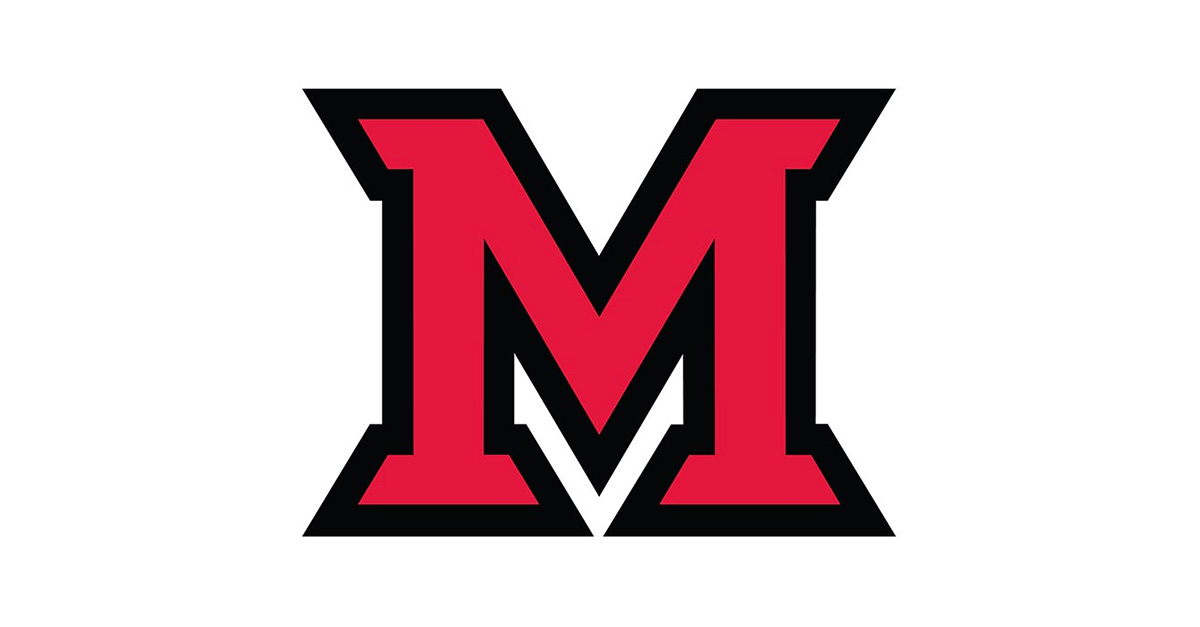 May 29, 2015
RedHawks achieve all-time high in GPA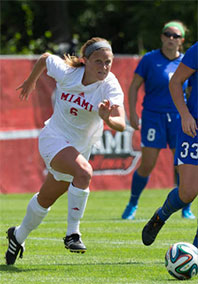 Miami's women's soccer team leads women's sports in overall GPA.
By Miami athletics
Miami University student-athletes finished the spring semester with a cumulative grade-point average of 3.313, the highest GPA ever for a single semester.
The previous-high for Miami athletics was established in the spring of 2014 with a 3.301. Miami student-athletes have had a cumulative GPA of 3.12 or higher in every semester since the spring of 2011.
"Dr. Rodney Coates (Miami professor) once told me to treat, challenge and support our student athletes like scholars—challenging them principally in terms of an attitude, having an intellectual posture and a frame of mind that they can achieve beyond any limits they place upon themselves," said Craig Bennett, assistant athletic director for academic services. "The Student Athlete Development Center staff has embraced these words in how we work with our students. The student athletes have risen to the challenge!"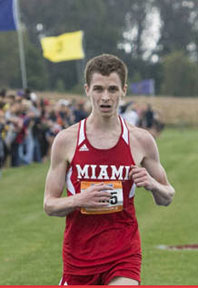 Men's cross country team tops in overall GPA standings for men's sports.
Overall, 70 percent (339 of 482) of the RedHawks finished with a GPA of 3.0 or higher and 26 of those student-athletes recorded a 4.0 GPA. Overall, 16 of Miami's 18 teams finished the semester with a cumulative GPA of more than 3.12. On the female side, Miami was led by soccer (3.67), volleyball (3.61) and tennis (3.59), while cross country (3.40), swimming (3.40) and baseball (3.29) were tops on the male side.
"I am extremely proud of everyone involved in setting an all-time ICA semester record GPA.," said Athletics Director David Sayler. "It's a testament to the hard work of our student-athletes, faculty and support staff as this is certainly something to be proud of."
See a list of top-achieving 4.0 student athletes on www.RedHawk.com.