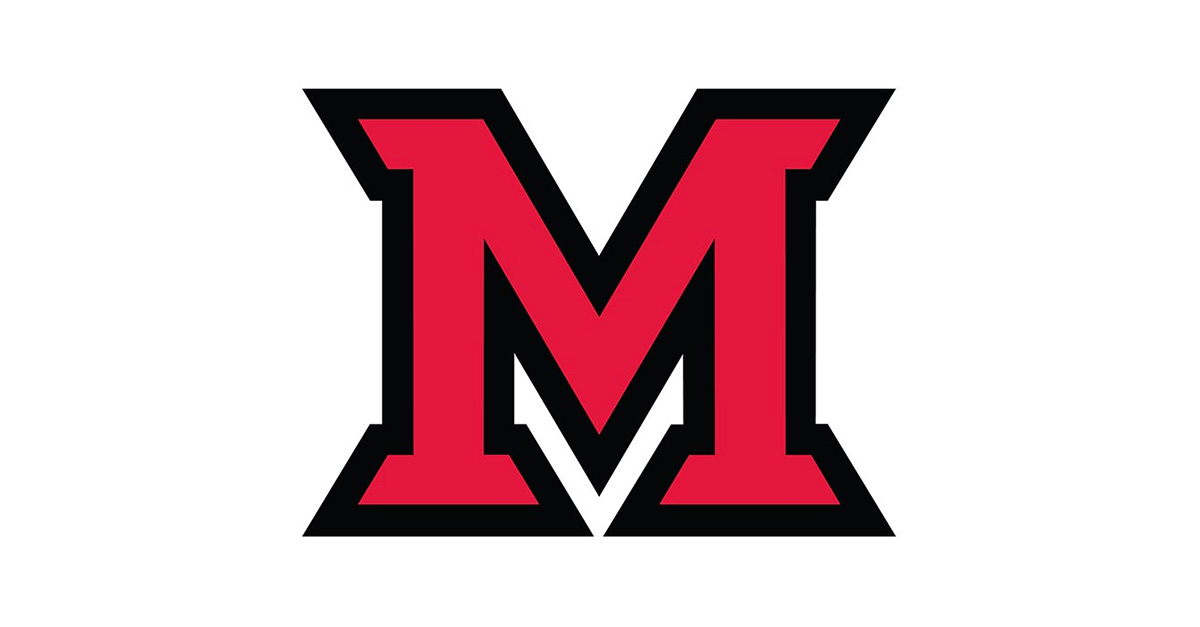 Jun 25, 2015
Miami students among those helped with state internship and co-ops program
By Margo Kissell, university news and communications, kisselm@MiamiOH.edu
On the final day of her 12-week internship with Exel last summer, then-Miami University student Erika Spragg was offered a full-time job upon graduation.
"It felt really great to have a job offer before I even started my senior year of college," said Spragg, who graduated last month and started as an Exel operations supervisor on June 1.
The Dayton native, who double-majored in Spanish and Latin American studies with a minor in supply chain management, works at the company's warehouse in Trotwood, where truckloads of products continually move in and out.
"I like it a lot," said Spragg, part of a management team that oversees the warehouse workflow.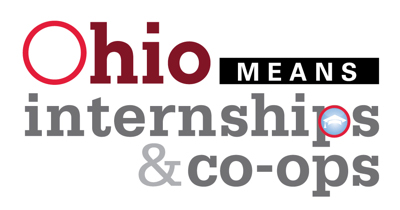 Spragg is among nearly 2,500 students at Ohio universities, community colleges and technical centers who benefited from new or expanded co-op and internship programs in the last two years, thanks to Ohio Means Internships & Co-ops (OMIC).
The state invested nearly $11 million in the program through this year, with key industries across the state contributing matching dollars.
Program helps Miami link students with jobs
As part of the OMIC program, Miami last year was awarded more than $760,000 in grants from the Ohio Board of Regents to expand co-op and internship programs to better serve students and businesses. Jeff Robinson, director of communications for the Ohio Board of Regents, called the program a "win-win" for the businesses and students.
"The student is getting real world experience that will prepare them for a job," he said. The businesses get "qualified, skilled students that they can look at as potential future workers."
The ultimate goal is to encourage students to stay in Ohio after they graduate, something Spragg admitted was not part of her initial plans.
"I never intended to go back to Dayton after graduation," she said. "I was going to go off and do my thing somewhere, have a new adventure."
Instead, she has moved back home for a year to save money and enjoys a 20-minute commute to her new job. "It works out financially," she said.
Company official: "We immediately saw its potential"
Miami and other participating schools partner with hundreds of small, medium and large businesses to provide paid and credited internships and co-ops to their students in key industry sectors.
Michael Goldman, Miami's director of career services, sees a number of positives with OMIC, including that it can help small start-ups with limited financing find an intern resource.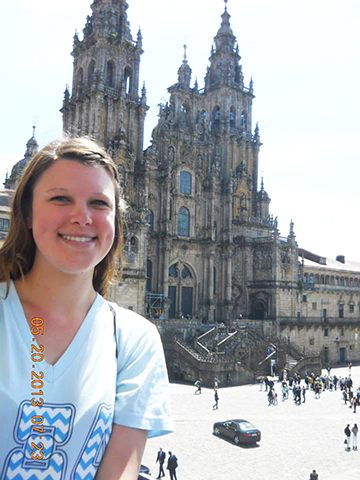 Erika Spragg studied abroad in Spain and Cuba while she was a Miami student. She's pictured near the Catedral de Santiago de Compostela in Spain.
It also "puts money in our students' pockets, helps the state retain their best talent and it helps us build pipelines to companies that perhaps hadn't recruited here before," Goldman said. He noted the university uses the grant money to send a check to the employers, reimbursing them the amount they paid their interns, up to $2,400.
Socius, a Dublin-based business consulting company with about 105 employees, hired one Miami student as an intern last summer and three this summer.
"We immediately saw its potential to help us achieve our long-term objective of fueling our consulting practices with new talent, as well as providing additional help and an added spark of fresh ideas into support departments like marketing," said Colleen Dorr, human resources manager for Socius, whose CEO is Miami alumnus Jeff Geisler.
Dorr said company officials have been able "to create longer term learning and employment opportunities and have built a repeatable internship program to drive one of our strategic talent objectives — all in less than two years."
At Exel, Spragg makes use of skills learned in her majors and her minor: about 50 percent of the associates are native Spanish speakers. Before each shift, she leads a pre-shift meeting in both Spanish and English.
"For me to come in knowing Spanish," she said, "was definitely helpful."