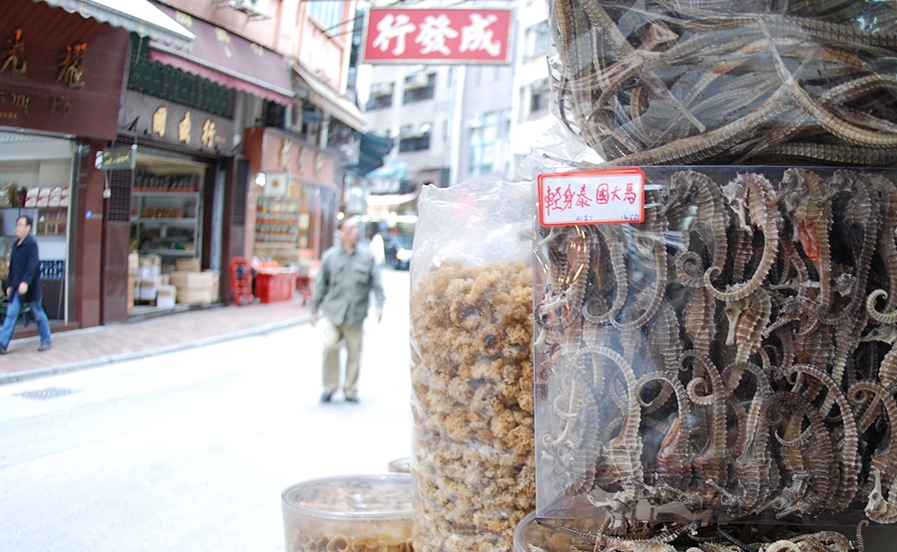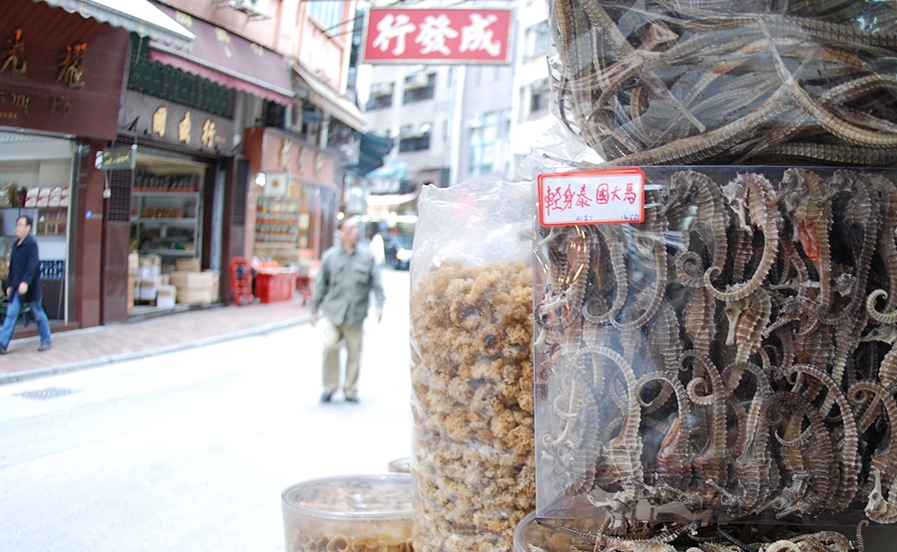 Dried seahorses for sale in Hong Kong. Project Seahorse played a pivotal role in the CITES decision to add all seahorses to its list of species that may become threatened with extinction unless their trade is controlled (photo by T. Stiem, Project Seahorse)
Oct 29, 2015
Hefner Lecture: Amanda Vincent of Project Seahorse on "CITES and Seahorses: An Epic Adventure" Nov. 5
By Susan Meikle, university news and communications, meiklesb@MiamiOH.edu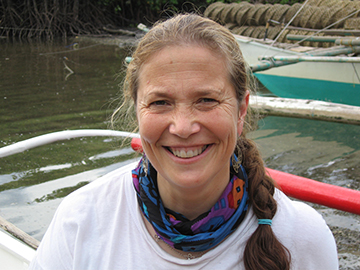 Amanda Vincent, the first person to study seahorses underwater (photo courtesy Project Seahorse).
Amanda Vincent, director of Project Seahorse, will present "CITES and Seahorses:  An Epic Adventure of Trade Winds & Trade-Offs" at 7:30 p.m. Thursday, Nov. 5, in 102 Benton Hall.
Her talk is the 41st annual Hefner Lecture sponsored by the Hefner Museum of Natural History at Miami University. It is aimed for a general audience.
Vincent is a professor and Canada Research Chair in Marine Conservation at the Institute for the Oceans and Fisheries, University of British Columbia.
She was the first person to study seahorses underwater, the first to document the extensive trade in these fishes and the first to initiate a seahorse conservation project. 
Vincent co-founded Project Seahorse in 1996. The organization is committed to the conservation and sustainable use of the world's coastal marine ecosystems.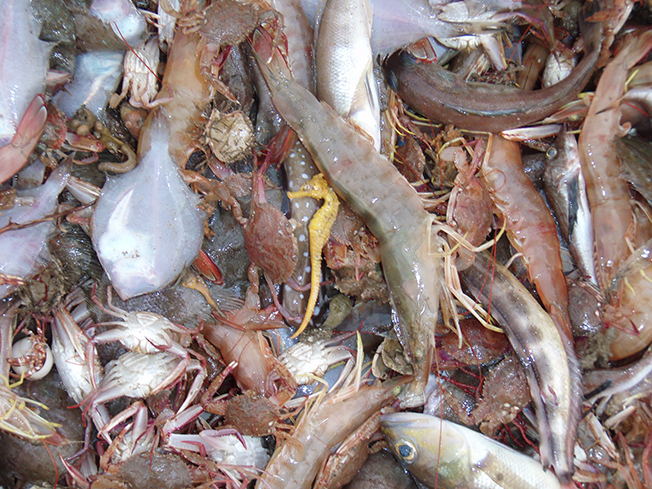 Seahorse and other bycatch in Mexico (photo by S. Foster, courtesy Project Seahorse).
The group engages in connected research and management at scales ranging from community initiatives to international accords. 
Project Seahorse undertakes biological and social research, empowers local communities, establishes marine protected areas, manages small-scale fisheries, restructures international trade, promotes integrated policy, and advances environmental understanding.  
Vincent served as chair of the Syngnathid Working Group for the 180-nation Convention on the International Trade in Endangered Species (CITES) from 2000 to 2004. (Syngnathid is the family of fish that includes the seahorses).
Project Seahorse played a pivotal role in the landmark 2002 CITES decision to begin regulating international trade in some marine fishes.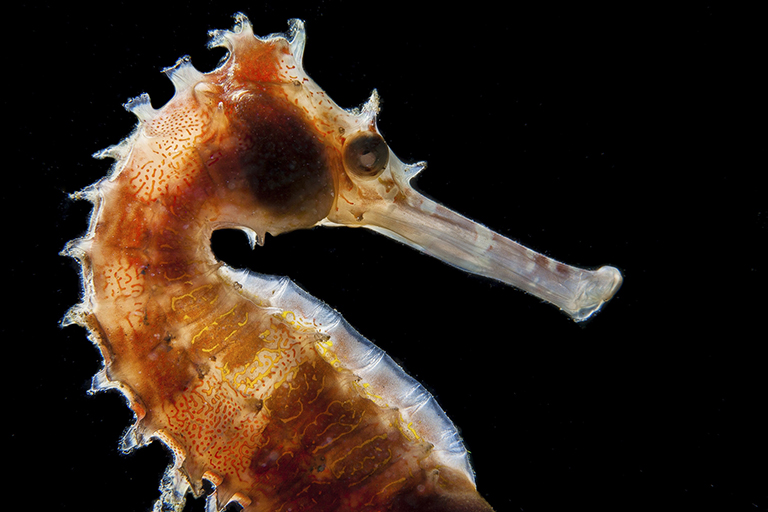 Seahorse, backlit (photo by Terry Steeley, courtesy Project Seahorse)
Vincent has written hundreds of scientific papers, technical reports, popular articles and policy briefings.  She published the first monograph on the international trade in seahorses and has also co-authored a book on seahorses.  
Her work has been documented in five full-length television programs and much other media coverage globally.
In 2000, Vincent was named a Pew Fellow in Marine Conservation, the world's preeminent award in that field.
Her team's research and advocacy work for marine conservation have earned Vincent many awards and accolades, including, among others: Rolex Award for Enterprise (1998); TIME magazine Leader for the 21st Century (1999); La Presse Personality of the Year (2000); Chevron Conservation Award (2005); and the Yves Rocher Foundation Woman of the Earth (2007).  She was also one of six global finalists for the 2010 Indianapolis Prize for Animal Conservation — the world's leading prize for animal conservation.

iSeahorse.org is an iPhone app for citizen scientists to help protect seahorses and increase our knowledge of them.
A reception will follow the talk in 100 Upham Hall. The events are free and open to public.
The Hefner Lecture is sponsored by the Robert Hefner Museum of Natural History with support from many other campus organizations.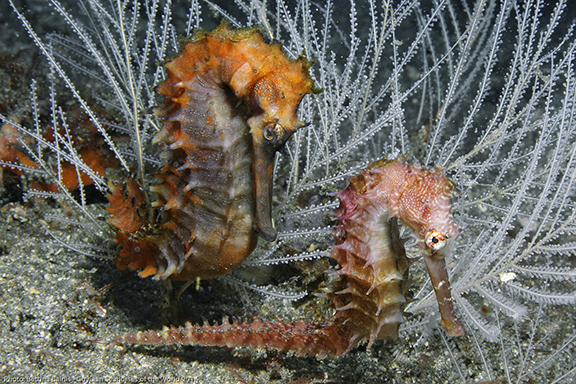 Many wild seahorse populations have been in severe decline since the mid-1980s (photo by Bettina Balnis for GuyLain Seahorse 2014).