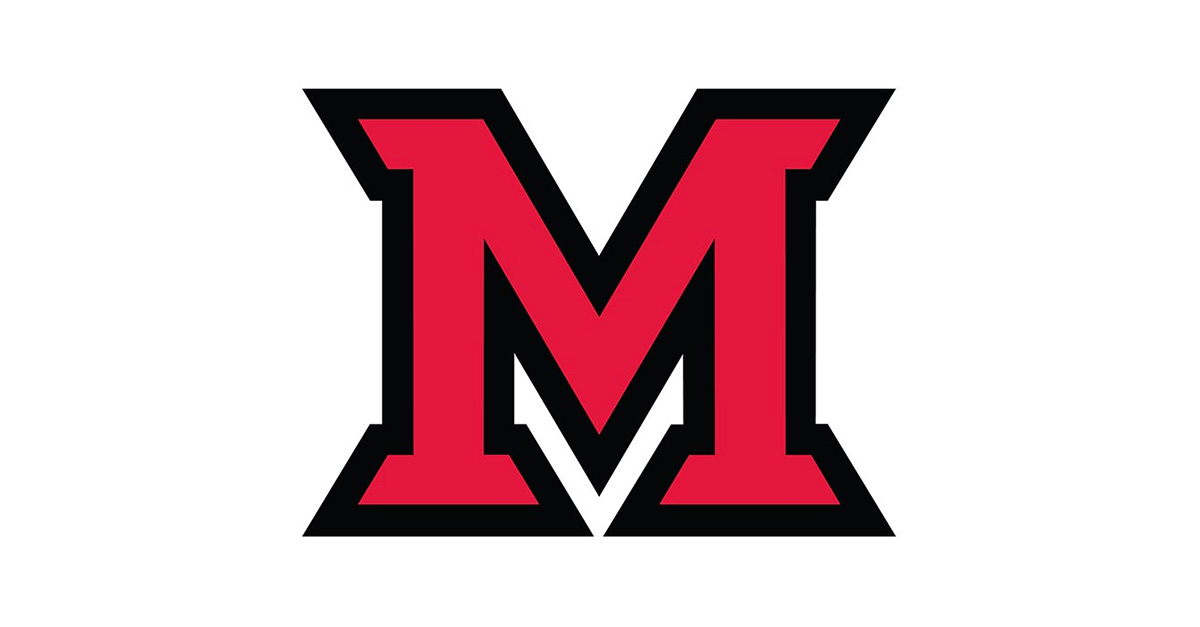 Oct 15, 2015
Theatre: "In the Next Room, or the vibrator play" opens Oct. 21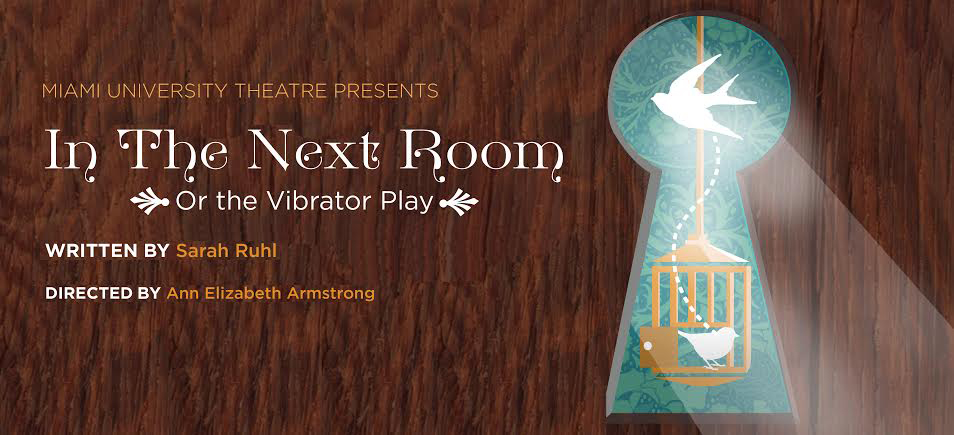 The department of theatre's production of "In the Next Room, or the vibrator play," by Sarah Ruhl, opens at 7:30 p.m. Wednesday, Oct. 21, in Gates-Abegglen Theatre.
The production continues at 7:30 p.m. Thursday-Saturday, Oct. 22-24, and at 2 p.m. Sunday, Oct. 25.
Director Ann Elizabeth Armstrong, associate professor of theatre, said the play explores "how sexuality intersects with our larger passions for life and how it connects us to deep and mature relationships."
The Pulitzer Prize-nominated play, set in the 1880s at the dawn of the age of electricity, is based on the historical fact that doctors used vibrators to treat "hysterical" women (and some men).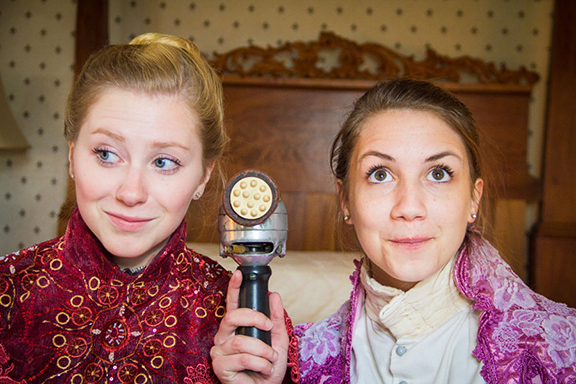 Cast members Theresa Liebhart (left) and Jessica Filkill
The story centers on a doctor and his wife and how his new therapy affects their entire household and explores how scientific and social innovation is fused to intimacy, relationships and pleasure.
Tickets, $8 students, $9 seniors and $12 adults, are available at the box office in Shriver Center or online.
Please note: This production includes material of an adult nature and may contain brief nudity. Audience members under the age of 18 will not be admitted without parental consent.
Pouring Tea "In the Next Room"
4:30-6 p.m. Friday, Oct. 16 at Patterson Place (Western campus): Join the cast for an interactive salon. Tea and light snacks will be served.
"Intimate Technologies" A Panel Discussion
5-6:15 p.m. Thursday, Oct. 22 in Studio 88: A panel of faculty scholars will discuss how shifts in technological advances have changed our relationship to culture, space, time and sexuality.