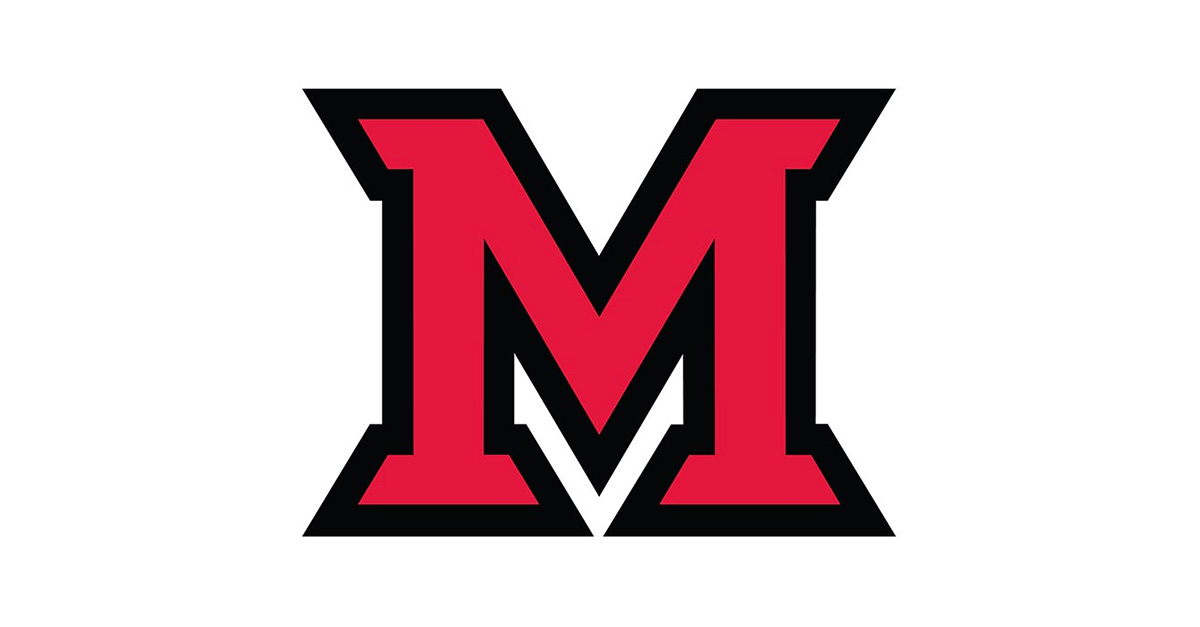 Feb 02, 2016
Princeton Review and students agree: Miami's education among the best for return on investment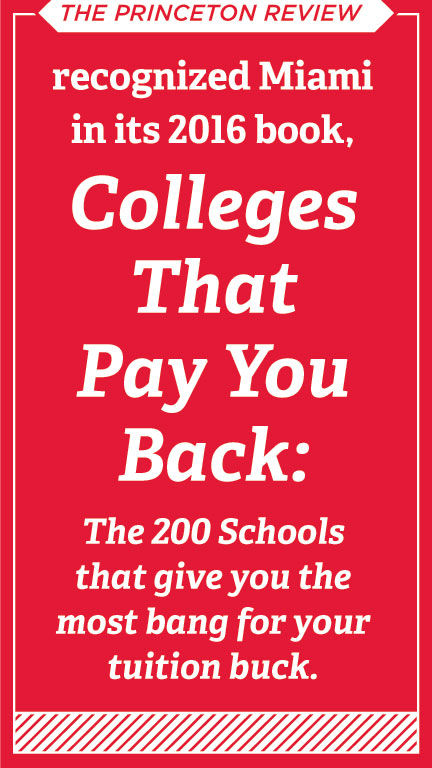 by Carole Johnson, university news and communications
Miami University is one of the nation's "best colleges for students seeking a superb education with great career preparation and at an affordable price," according to The Princeton Review.
Miami is one of 200 schools that the education services company profiles in its just-published 2016 edition of Colleges That Pay You Back: The 200 Schools That Give You the Best Bang for Your Tuition Buck.
Citing excellent academics and a strong focus on preparing students for the workplace, Princeton Review editors said that "47 percent of Miami graduates who visited PayScale.com reported feeling their jobs highly impacted the world."
Students reported: "The curriculum as a whole offers a challenging academic workload. …  This 'devotion to excellent undergraduate instruction' is backed by 'an extremely strong orientation program, a dedicated student affairs department, and an overwhelming amount of student involvement in co-curricular activities.'"
"Students," write the editors, "applaud the commitment of the school in providing tools to help them find jobs after college, including 'career fairs, relationships with recruiters, supporting alumni, mock interview/resume workshops/career services, and teaching material that is applicable to future endeavors.'"
Students agree: "A degree from Miami is worth a lot to many employers."

This ranking is based on a "Return-On-Investment" (ROI) rating developed by The Princeton Review and used to sort through data about 650 colleges and universities to create its list.
ROI measures 40 weighted data points — everything from academics, cost, financial aid and student debt to statistics on graduation rates, alumni salaries and job satisfaction.
The company based its ROI rating on data collected in 2014-2015 from its surveys of administrators and students at the 650 colleges and from surveys conducted through April 2015 by PayScale.com of alumni of those schools.
Miami is among 15 percent of U.S. colleges and universities recognized in August by The Princeton Review as one of the nation's best institutions for undergraduate education. (See related story.)