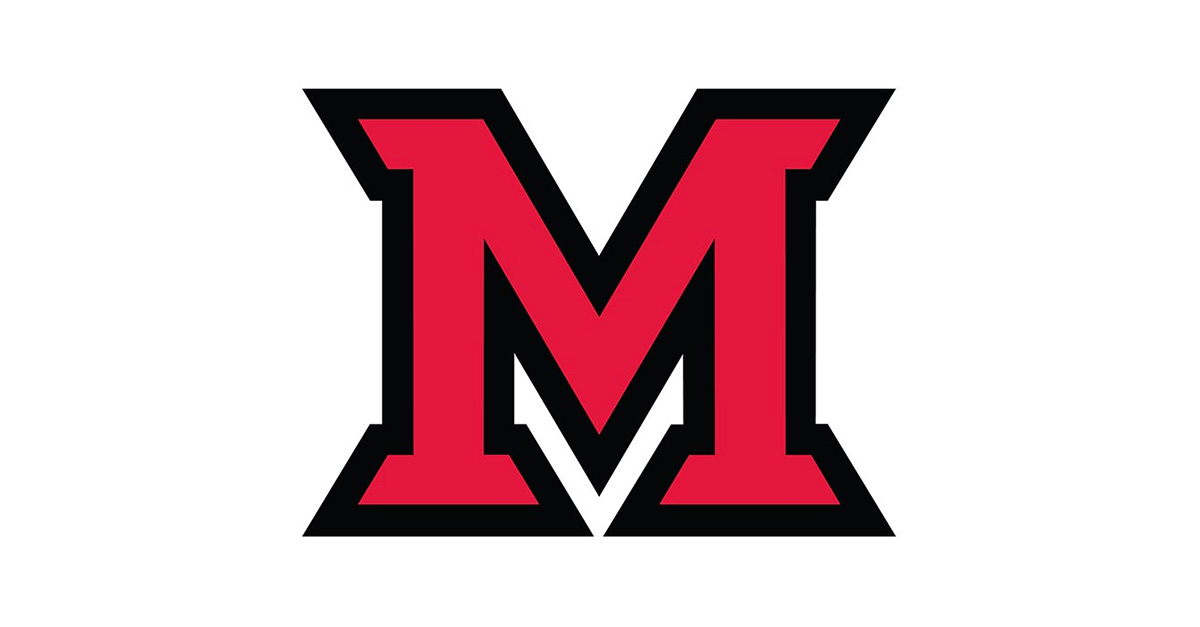 Feb 04, 2016
Linking in: Miami students connect, land jobs on popular professional network
By Margo Kissell, university news and communications
When RBI Solar Inc. in Cincinnati wanted to hire an intern for its marketing department, the human resources representative turned to LinkedIn.

It wasn't long before Miami University senior Alicia Auhagen received an email from the representative, who mentioned they were looking for someone with her breadth of writing experience.
Auhagen — a senior professional writing major and 2-D media studies minor who has had internships since the end of her freshman year — interviewed for the RBI Solar copywriting position. She got the job, and in January started working one day a week for the company, writing blog posts for its website, creating case studies of recently completed solar racking projects and doing other writing and editing tasks.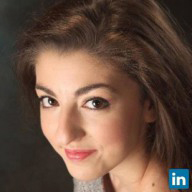 Senior Alicia Auhagen is an intern at a company that contacted her through LinkedIn.
"I had never heard of RBI Solar before being contacted by the HR rep and probably never would have if it weren't for LinkedIn," said Auhagen, a full-time student who will graduate in May.
Mary Beth Barnes, senior assistant director and liaison to the College of Arts and Science for career services, said LinkedIn is a topic she always brings up to Miami students, regardless of their year in school or field of study.
"It's such an important part of the process to help them explore careers, network with alumni and really just sort of grow their own personal network," Barnes said.
The latest career services statistics show many Miami students participate in LinkedIn: 3,886 seniors, 3,230 juniors, 2,250 sophomores and 1,728 freshmen.
Career services offers a Miami LinkedIn information page, where students can get tips on creating profile pages, see sample student profiles and find other resources, such as the LinkedIn Jobs Directory and the LinkedIn Alumni Tool that students can use to find Miami alumni in the industries and geographic areas that interest them most.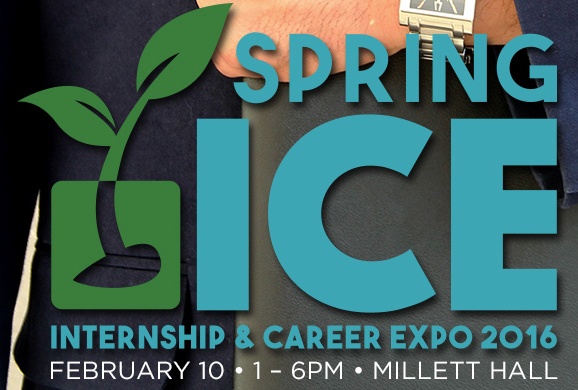 Career services also regularly puts on a "LinkedIn 101: Building your LinkedIn brand" workshop. It's usually offered every other week, but they increase it to weekly leading up to the Spring Internship and Career Expo (ICE), which will run from 1-6 p.m. on Wednesday, Feb. 10, at Millett Hall.
They'll also have a booth at the career fair where students can have a professional photo taken for their LinkedIn profiles, Barnes said.
This is the second semester that sophomore Lauryn Lahr, working for career services, has taken free professional headshots of students for their LinkedIn profiles.
Lahr, an interactive media studies (IMS) major with minors in arts management and graphic design, said the number of students coming in picks up as Spring ICE and the fall career fair approach.
Lahr, co-president of the InFocus Photography Club, has had a profile on LinkedIn since she was a senior in high school after a teacher recommended it. She's kept it updated to show her various internships, coursework, skills, certifications and volunteer experiences.
"It's a really good way to showcase both the things you've done and the things you're currently working on," Lahr said. "You can put in examples of work and a portfolio, which is really helpful if you're a design student like me, because then you can showcase your creative work as well as your professional work."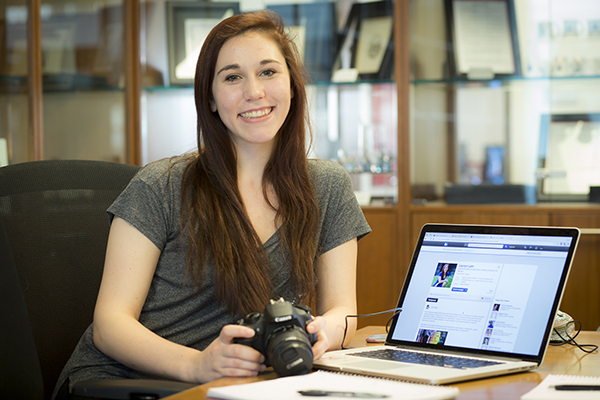 Students can have a free professional headshot taken for their LinkedIn profiles by career services photographer, sophomore Lauryn Lahr (photo by Jeff Sabo).
Mark Lacker, the John W. Altman Clinical Professor of Entrepreneurship at Miami, said he talks to his students about the importance of being on the professional networking site.
"It is a must-have," he said, noting that employers will search online for a candidate's name and if that person is on LinkedIn, that search result will appear first.
"It is a place where you can not only put traditional resume information but also elaborate on portfolio items, add more depth about internship or job experiences and personal interests," he said.
That's not all, he said.
"And it is a place to learn about companies, see Miami alums working for a company of interest so you can network with them, and increasingly be found by recruiters for jobs they are seeking to fill."
Just like what happened to Auhagen, who is enjoying her internship at RBI Solar.
Auhagen believes one thing that made her profile stand out to the company was having links to articles she's published online.
"As a content writer, this is a really great LinkedIn feature," she said, "because it allows potential employers to get a glimpse of my style and command of language before I even walk in for an interview."